Looking for a cherry bed? Here you can find the full range of Natural Bed Company beds available in solid cherry wood.
About Our Cherry Wood:
Cherry has a smooth grain and a strong reddish/brown colour, which deepens fairly quickly. When you first get your cherry bed it may be relatively pale but you'll find that the colour soon develops and continues to become richer over the years. Small areas of lighter coloured grain sometimes occur and, although cherry is relatively knot-free, small knots or burrs may be present even in the most carefully selected timber – these are part of the natural beauty of wood. We recommend that you don't place objects on cherry in a fixed position for a long period of time as this can mean the area which has been covered will remain lighter than the rest of the wood, especially in sunlight.
If you are looking to match your cherry bed with current furniture please request a timber sample from us, but please note that wood samples should be taken as indicative of the wood and finish – it is not possible to guarantee an exact colour match.
Click here is you would like to take a look at more images of our cherry beds and cherry furniture and accessories.
At Natural Bed Company, for our wooden beds, we only use timber from sustainable sources and never use endangered tropical hardwoods. All our timber is from a legally certified source and purchased under the EUTR (European Union Timber Regulation). Our pine is from Scandinavia and our hardwoods – ash, oak, maple, cherry, walnut and beech are from the USA or northern Europe. Buying timber from managed forests ensures that new trees are planted and the cycle of planting, growth and harvest can continue. We think it is important that the amazing natural resource of timber should be used to make furniture that will last.
The Natural Bed Company's collection of cherry beds:
Summary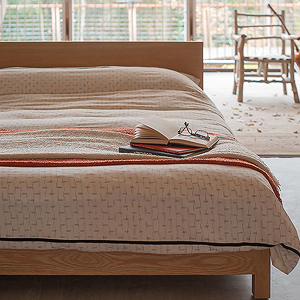 Article Name
Description
Take a look at the collection of solid wood cherry beds available from Natural Bed Company. Made in Sheffield. Buy Online. Free mainland UK delivery.
Author