Our workshop is located in Sheffield in the North of England. Here our team of talented craftsmen make – from start to finish – our collection of solid wood beds, along with a range of bedside tables, and futon mattresses.
Our Team at the Workshop
Generally an order is put into the hands of a single craftsman to take it from start to finish. We think this is an important connection between the woodworker and the customer: the craftsman has a sense of ownership of a finished product and responsibility to the client.
Here is a little more about some of our key workshop staff: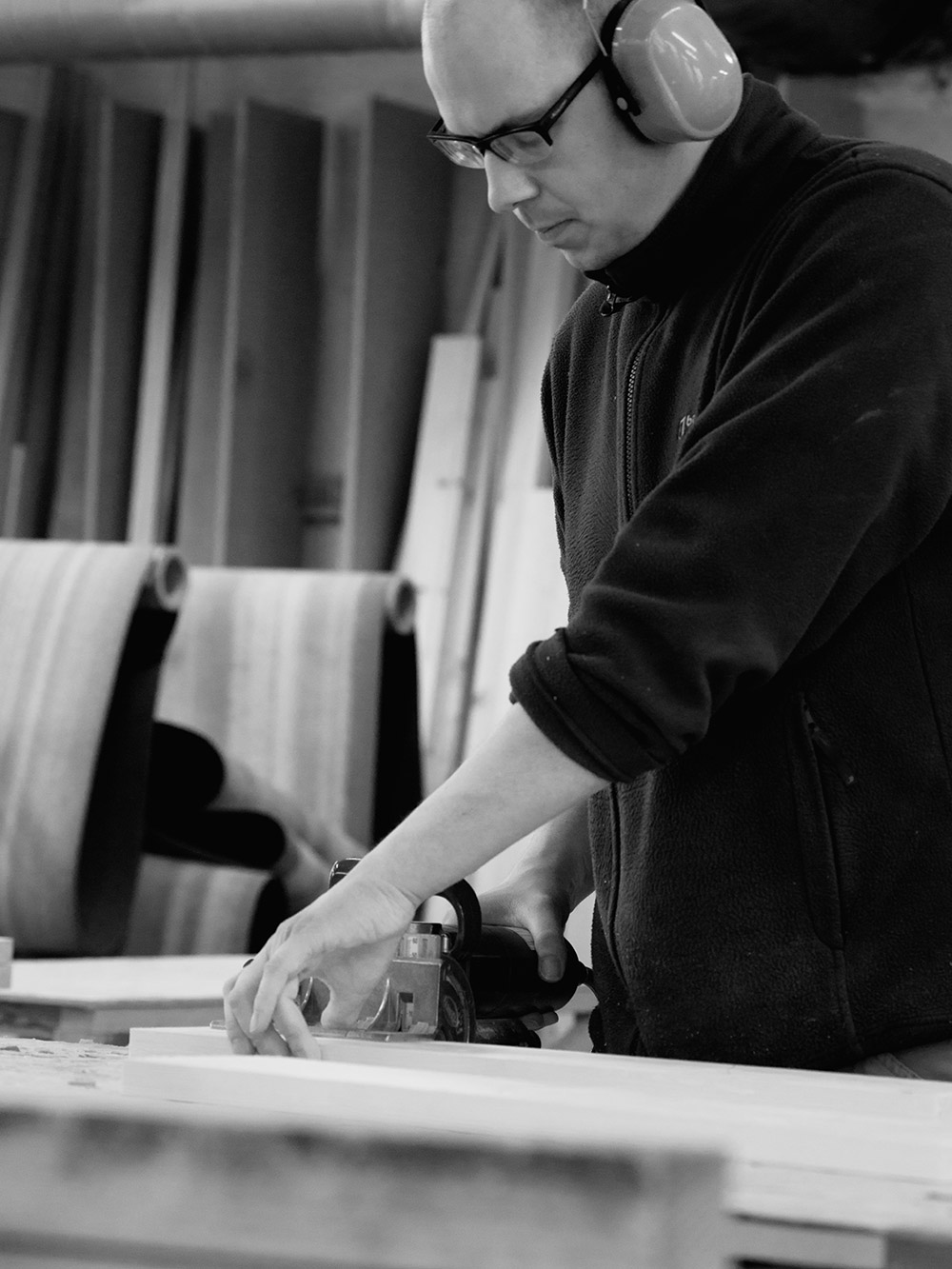 Nigel – our work-shop manager.
He is a talented craftsman, apprentice trained, and with over 15 years of experience in carpentry. He has been our workshop manger for some time now and plays a crucial role in the design process for any new model, working closely with our designer and company directors. He had a huge part in the design of the Orchid four-poster bed – creating an elegantly simple design.
"My favourite part of the job? It's the satisfaction of turning planked timber into a beautiful piece of furniture."
Nigel's own bed? …… a bespoke kingsize Zanskar in Walnut and Maple.
Lee – is the head of our lacquering department.
Lee is our go-to-guy for special wood stains and lacquered headboards. He is a perfectionist and loves a challenge! Lee mixes our special stain colours, and particularly enjoys applying more unusual finishes or a challenging high-gloss lacquer.
Lee's favourite timber is walnut, which looks so good with the almost matte lacquer we use at Natural Bed Company.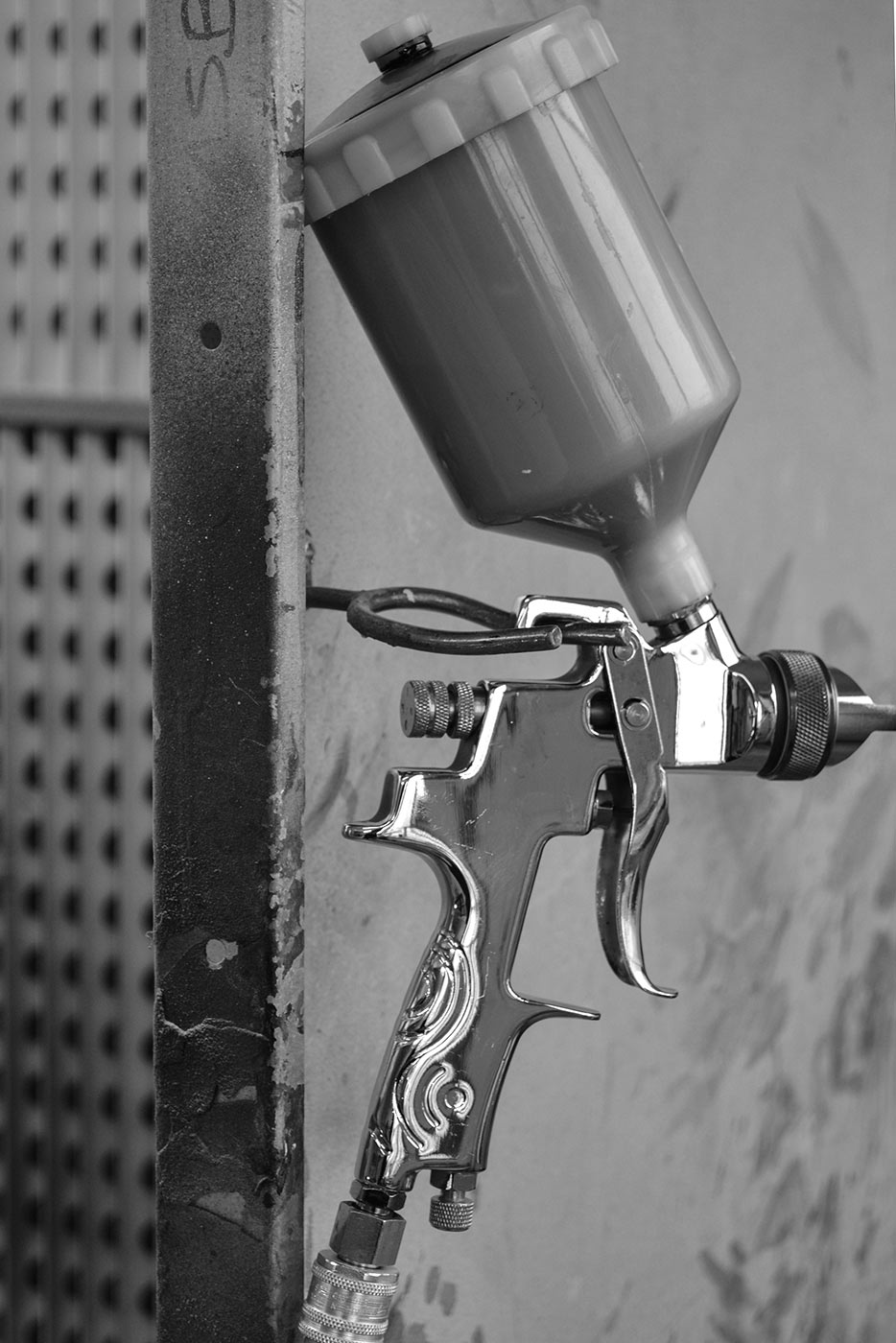 Steve made our futons for well over ten years.
With Peter's input Steve has experimented with fillings and design adjustments to come up with, what we feel was a great futon mattress: comparatively light-weight, comfortable and wonderfully supportive. "I have made futons in so many shapes and sizes! I even made a bespoke collection to fit the prow of a boat!"
Though we no longer make our own futon mattresses, we continue to offer a range of high quality, supportive mattresses with a wide range of fillings. And Steve? He has moved on to helping with packing our beds and furniture, and making local deliveries.
Steve's bed? .. a Kumo bed base without a headboard with a whitewash finish.