Amazing quality from the best materials
Welcome to the Natural Bed Company. We make a range of solid wooden beds, futon sofa beds and bedside tables. We also offer a wide range of high quality home essentials – from mattresses and bedding to towels and robes.
---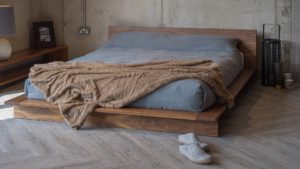 Keep it simple, keep it different and make it perfect! That's been our guide since we made our first bed over 40 years ago. We make bed frames from sustainably sourced timber. We love solid timber furniture, and think wood is an amazing natural resource that should be used to make beautiful products that will last for years.
Buying timber from managed forests, as we do, ensures that new trees are planted and the cycle of planting, growth and harvest can continue.
Our love of beautiful, quality materials extends to the furniture, bedding and accessories selection we offer too. Bedroom storage from Ethnicraft and the Black Lotus collection are available handcrafted with solid oak or walnut, and we have a huge bedding range in natural washed linen, cotton and silk. Luxury towels, slippers, candles and toiletries ensure that the pampering extends beyond the bedroom, and that you'll be sure to find the perfect treat for you or your friends.
---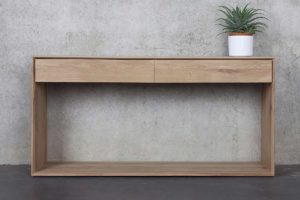 A well designed, well made wooden bed will last for many years and the beauty of the wood grain will always be a source of pleasure. The variation in wood grain ensures each wooden bed we make is an individual and beautiful piece of furniture.
On this website you can buy online but we'd always be delighted to see you in our Sheffield showroom where you can inspect the quality and test our wooden beds and wide selection of mattresses.