Here at Natural Bed Company we are passionate about quality, handmade, ethical products, these aspects are the main focuses of what we do here in Sheffield! Which is why we are very excited to announce we will be stocking a new range of fragrances from P.F. Candle Co!
If you love home scents and have never heard of P.F. Candle Co. – where have you been?! A beautiful and unique range of fragrances for the home and body that are designed, produced and shipped from their studio in Southern California. Ran by wife and husband team Kristen and Tom and their small but dedicated team of 31, P.F. Candle Co. are taking over the world with their signature amber jars.
We will be stocking their Classic Soy Candles, Room Sprays, Incense and Unisex Eau de Parfum in the following classic 6 scents. So, whether you want to enhance your room, body or entire home, you will find a product and scent that you love!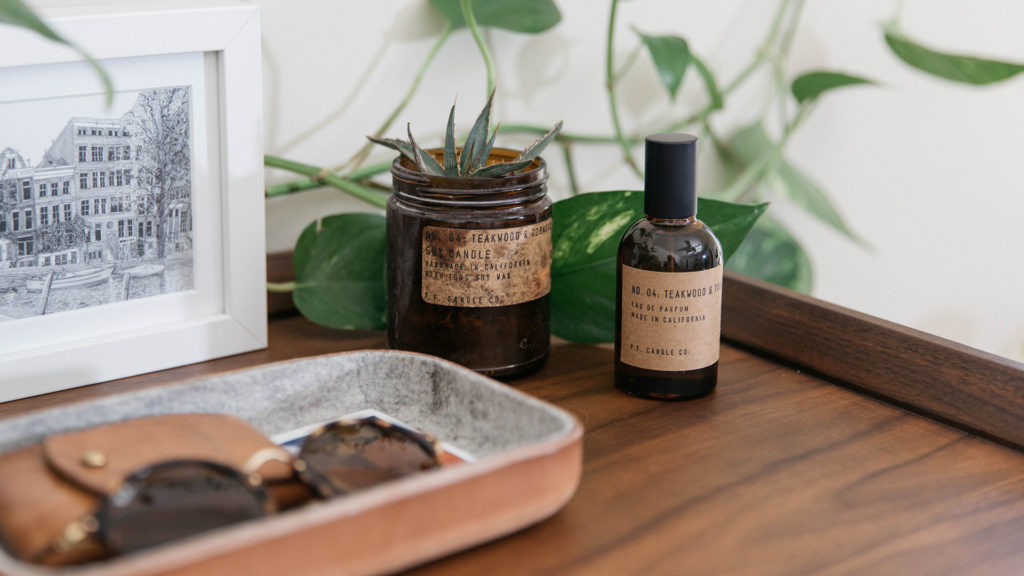 Teakwood & Tobacco-
A delicious unisex scent – smoky, sweet and spicy with a musky depth. This unique fragrance is P.F. Candle Co.'s most popular for the home and body – they say that "some call it the boyfriend scent, we call it the O.G."
Top: orange, leather, tobacco, amber and musk
Heart: black tea and black pepper
Base: sandalwood, teak, cedar wood and patchouli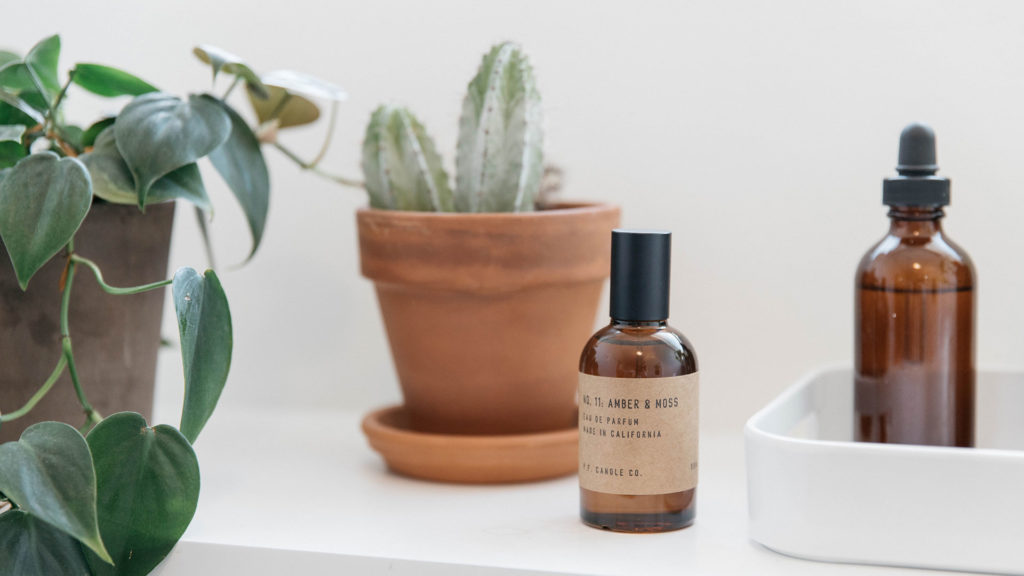 Amber & Moss-
A clean, fresh scent like a walk through a herb garden on a summers day. An, overall, bright scent with complex forest-y notes, like bringing the outdoors in.
Top: moss and lavender
Heart: sage, lavender and orange
Base: amber and musk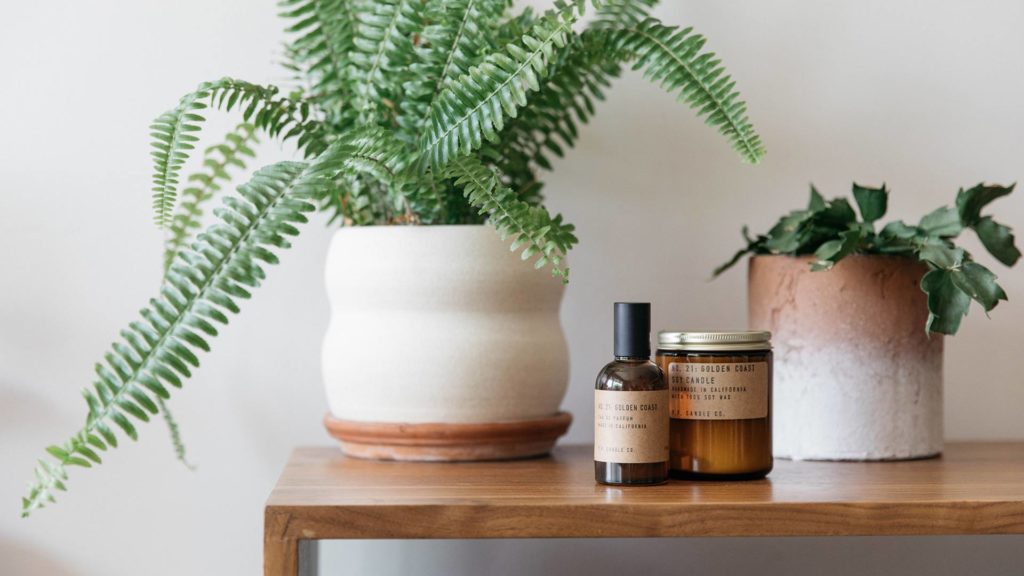 Golden Coast-
Woody and spicy with hints of salty sea air and refreshing lavender. Inspired by California's coast, this scent is fresh and invigorating whilst still imparting a real relaxation.
Top: eucalyptus, sea salt air and lime
Heart: white lavender and sage
Base: redwood, fir and palo santo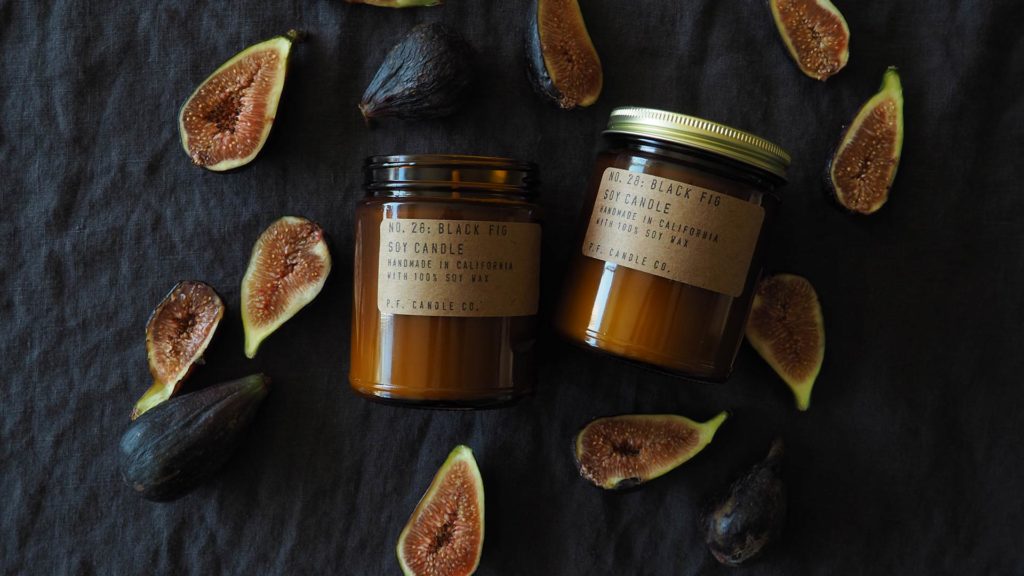 Black Fig-
A deep, rich and spicy fragrance of warm clove and sweet Mission Fig. A spicy twist on a classic favourite.
Top: pine, fir needle and cypress
Heart: spice clove, tobacco, lavender and Mission Fig
Base: amber, patchouli and forest moss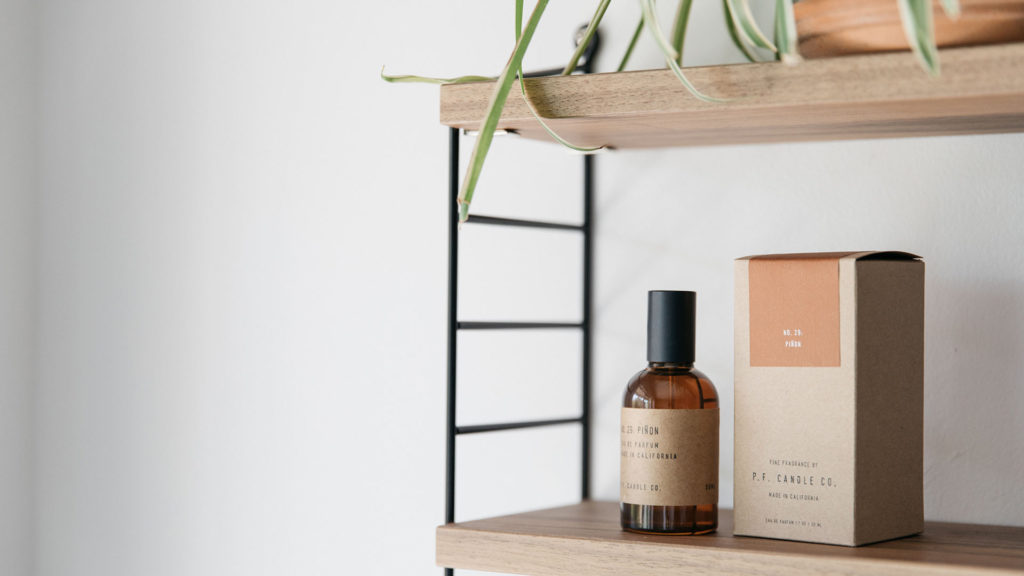 Piñon-
This scent captures the essence of the Piñon pine – balsam fir with a spicy, sweet depth. An almost nostalgic yet grown up scent.
Top: pine and balsam fir
Heart: amber and black pepper
Base: vanilla, cedar wood and cinnamon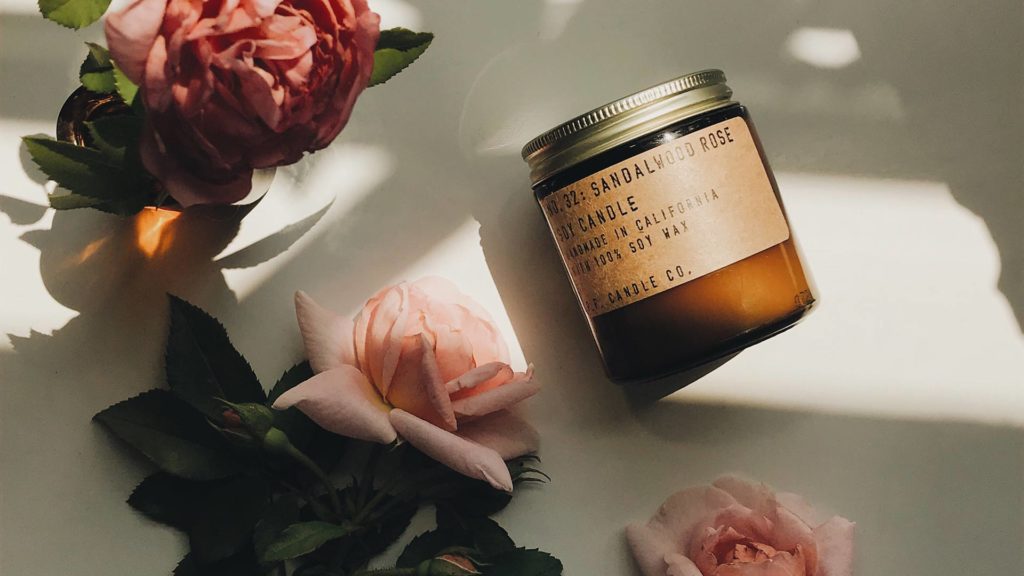 Sandalwood Rose-
A truly unique rose scent – it has a heart of sultry florals but with such woody depths that this is absolutely a unisex scent. Botanical – but not as you know it.
Top: violet leaf and marine
Heart: patchouli, iris and cashmere rose
Base: sandalwood, amber, oud, labdanum and musk
Not only are their products vegan, cruelty-free and phthalate free, they use recyclablematerials wherever possible. They also have a company-wide composting program at HQ and power their factory using 100% renewable energy. We love re-using the apothecary inspired jars as pots for small houseplants!
Having experiences these scents in person, it's easy to see why they are a cult favourite worldwide! If you would like to test any of these P.F. Candle Co. fragrances for yourself, then pop into our Sheffield showroom.
Want to see more products like this? Check out our other Room Scents options. If you have any further questions please do not hesitate to get in touch via phone or email.