Planning a holiday a little closer to home this year? Whether it's a city break, hiking in the countryside or sunbathing on one of the UK's beautiful beaches, here are some of our favourite items to make a staycation feel a little more luxurious!
Essentials
No matter what your plans your, your going to need some staple toiletries – why not make sure they're more of a treat than you're everyday suds! The Hair and Body care travel set contains all the necessities in a handy cotton pouch, ideal for chucking in a weekend bag and ensuring your hair and body are cleansed and healthy while you're away. They also have a sweet and refreshing scent with a hint of orange – lovely!
Another must have in sun cream! Now, I know we don't have much luck with the weather here, but it's important to still protect your skin even while its cloudy, especially if you're going to be spending a lot of time outside. We love the Meraki Sun care Face cream and Meraki Sun Care Set – everything you need to protect yourself from sun damage and sooth your skin after a day outdoors!
Luxuries
Now you have the must haves, let's talk luxury! We all deserve a break and to feel pampered, what screams pampered more than a new fluffy robe?! Something to get wrapped up in an evening after a long day of activities. We love the Hooded Bath Robe for that full hotel experience! Kick up your feet in a fresh pair of slippers, the Black Sheepskin Mules are great for the UK's mixed weather during the "warmer" months.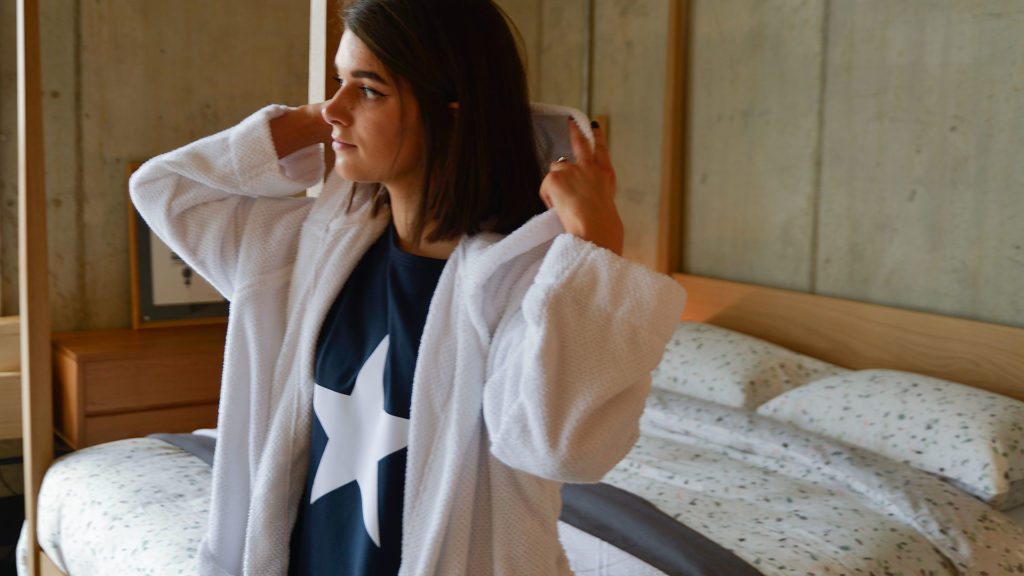 If you're still not feeling the summer staycation vibes, check out the Fake Tan drops! My newest obsession – simply add a few drops to your face or body moisturiser for a subtle sun-kissed glow.
Another summer favourite is the Bluetooth pocket speaker. Perfect for taking your tunes on a walk, picnics or to the beach and make the most of being in the great British outdoors (or just inside your AirBnB with a good book if it's raining!).
Hotel at Home
If you're not in a position to leave home at the moment, why not bring that hotel feel to you?! Indulging in some new luxury bedding is certain to help you achieve that elegant hotel feel and a bliss night of sleep! Check out the range of Down filled Duvets for that fluffy sleeping under a cloud feeling, they pair perfectly with a set of the Feathered & Down Pillows. Top it off with some deluxe bedding like the 1000 Thread count or Pure linen for the ultimate 5 star experience!
Maybe you're not going on the holiday you expected this year, but, hopefully this blog has given you given you a few ideas on how to make a UK staycation a little more luxurious. With everything going on, we all need a well deserved break!