We're very happy to introduce our brand new range of atmospheric lamps. These gorgeous designs effortlessly ooze style, whilst being practical and portable – perfect for use around the home or when travelling. Made of sturdy, quality materials, and also boasting rechargeable bulbs to boot. Read on for an intro to each new design.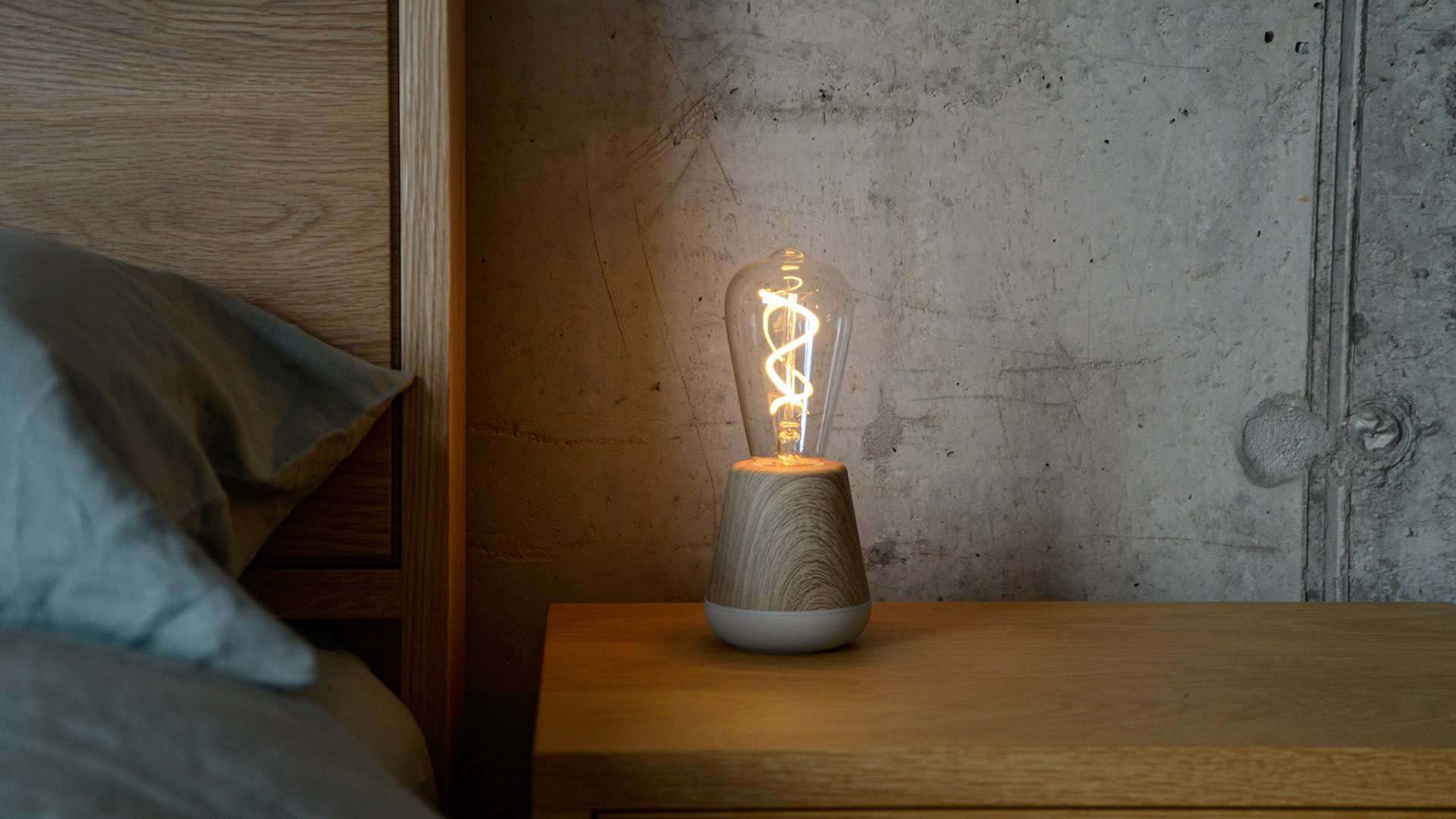 Humble One
Firstly, we'd like to show you the Humble One. This cute little LED partner is rechargeable and super-portable. It boasts three light settings depending on your mood. The brightest setting is bright enough to work or read by, the ambient middle-ground setting is ideal for a spot of mood lighting. Also, the dimmest setting is called candle mode; complete with a gentle flicker.
These miniature, atmospheric lamps are perfect for taking with you from room to room as needed, or for adding accents to bookshelves or mantelpieces. Leave yours in place and operate with a remote, or move it around whenever you need extra light. Available in three colours; oak, walnut or luxe black wood.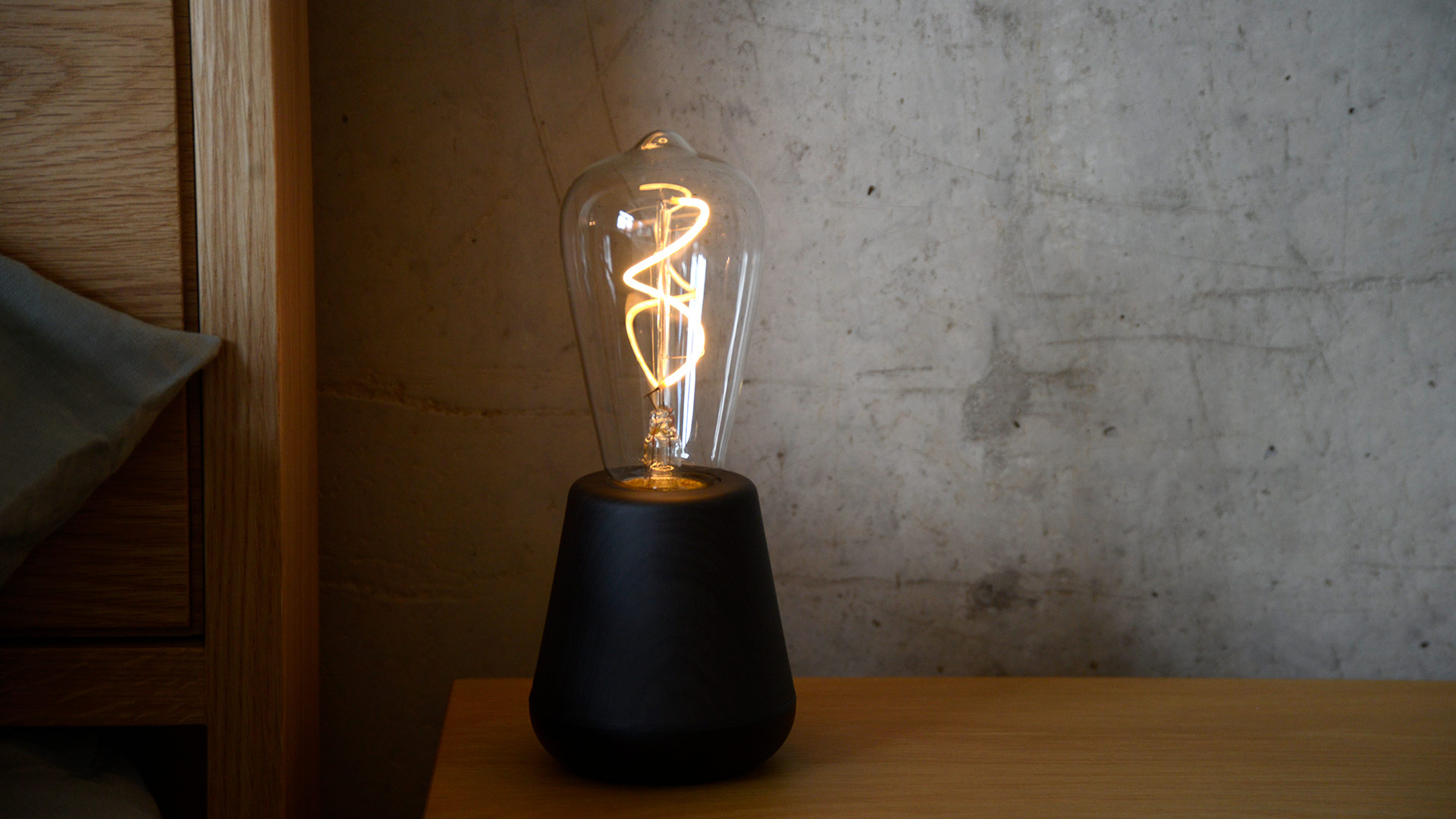 Humble Two
The Humble Two is Humble One's younger sister. Similar in functionality, the Humble Two is also rechargeable and portable, but offers a different design. The shades are made from either aluminium or smoked glass, depending on the colour you choose. They're available in a choice of four; Dark Titanium, Light Titanium, Silver or Gold.
Though modern in design, we feel these lamps are minimal enough to suit any existing room scheme. The exposed bulb of the Humble One offers an industrial vibe if paired with metal lockers and concrete walls. However, it also looks soft and cosy when paired with faux fur throws and pale timber.
Likewise, the Humble Two is effortlessly modern, bringing a contemporary, luxe feel when matched with geometric designs and fine art prints. However, it could just as easily offer a modern rustic look thanks to its lamp-shade style. Pair with soft florals and oak accents to achieve this look.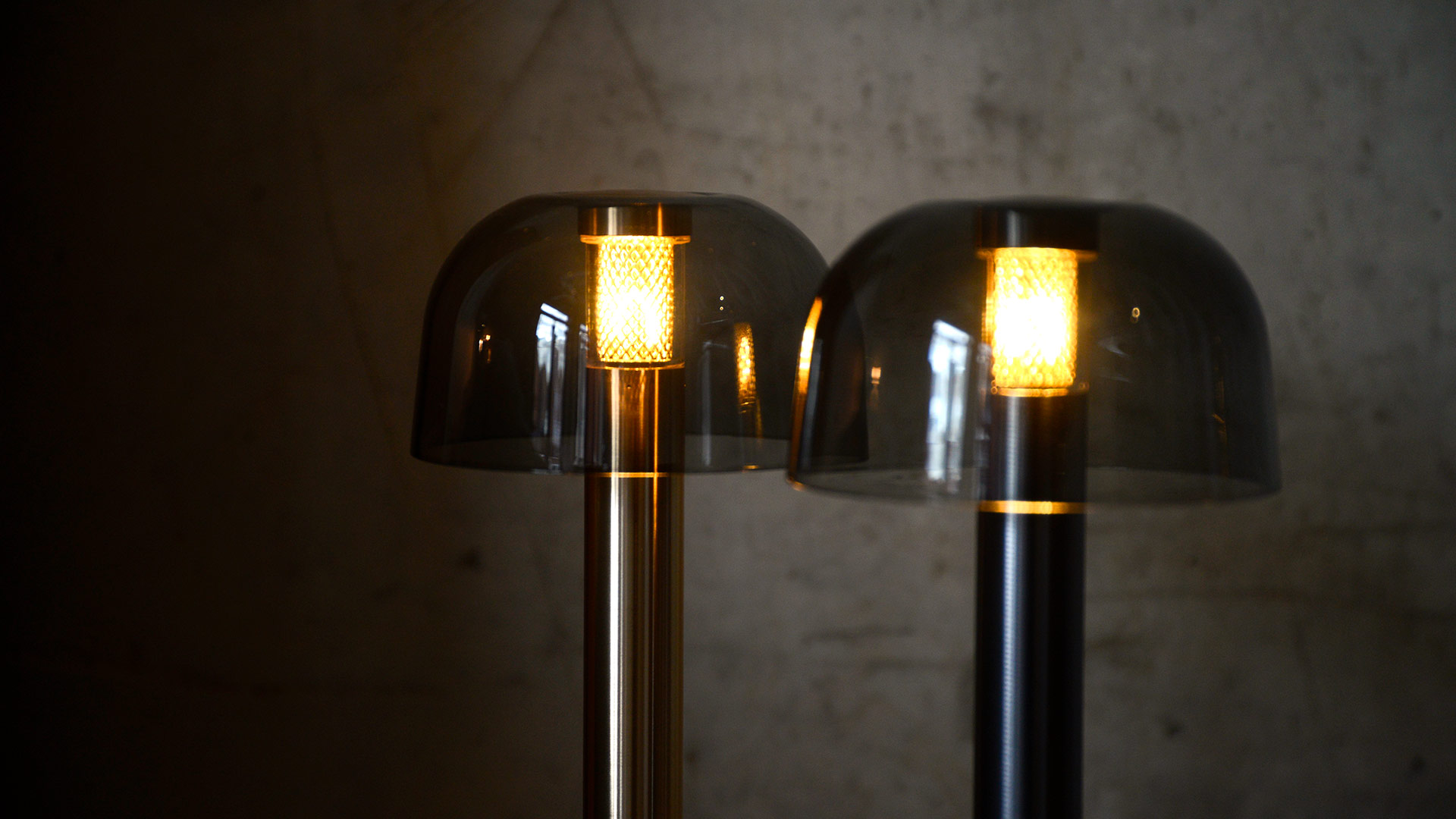 Both the Humble One and Two are compatible with easy-to-use charging stations and mini remotes. The remotes are perfect if you want to place your lamp on a high shelf or unit, while the charging decks make for effortless charging. You can find both of these accessories here on our website.
Wick – Modern Candlelight
Looking for a modern alternative to candles, that creates less waste? Look no further than Wick; candlelight for the modern era. Super stylish and easy to use, this design calls back to a simpler time, back when we relied on candlelight the year round. Finding inspiration in this, Wick offers an opportunity for you to mindfully light your night.
Being rechargeable, these atmospheric lamps have a much longer lifespan than candles. They also don't require batteries, and are supplied in recyclable packaging. Moreover, they're available in a choice of three colours to suit your space. What's not to love? Choose from Black, White or Brass.
Wick is operated by a small touch-sensitive switch below the light source, and boasts three light settings, plus a candle mode with a gentle flicker. Charging indicator lights are also located on the underneath of the base, to let you know when your Wick is ready to be unplugged.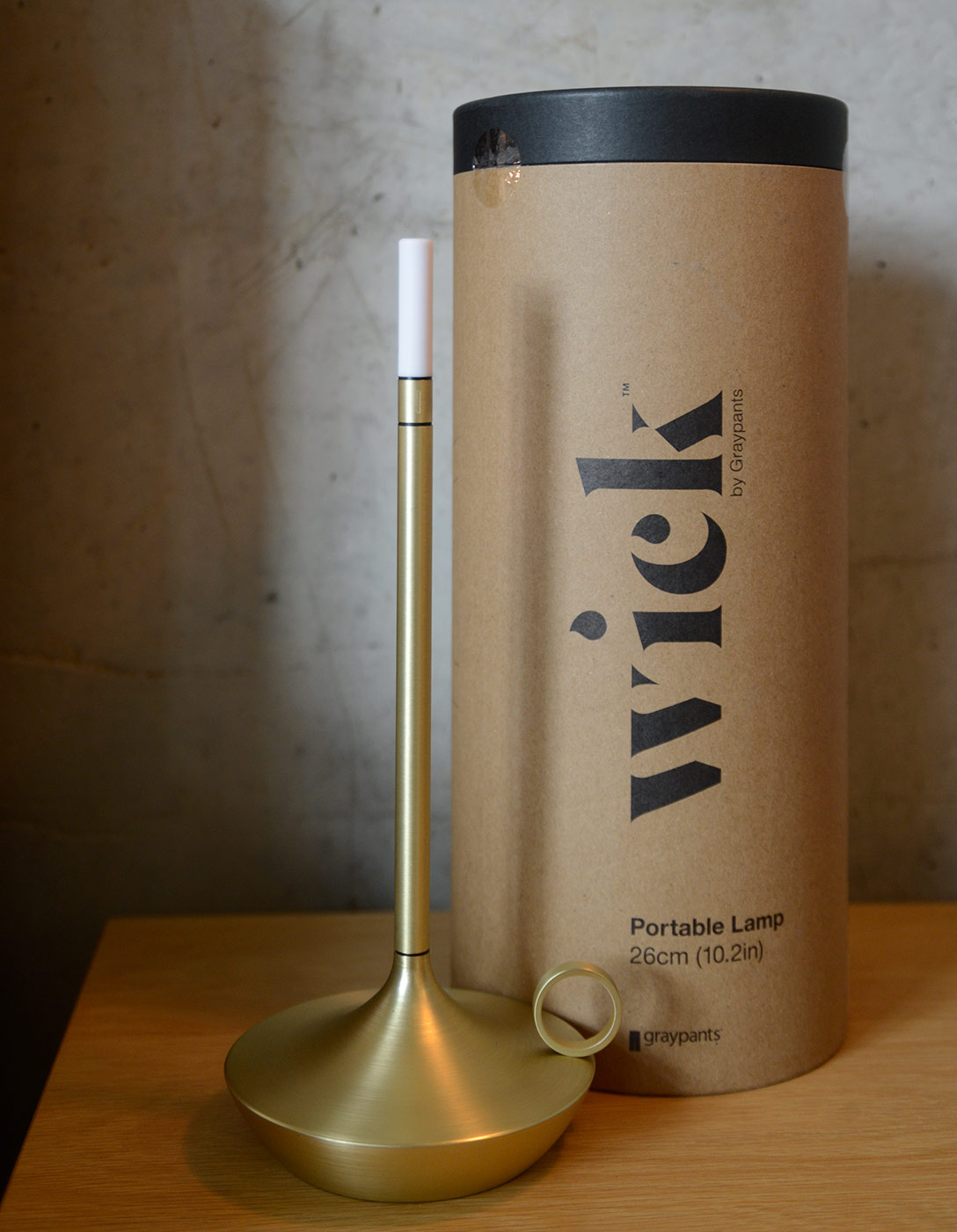 Easy to match with any room scheme thanks to their timeless design, and perfect for romantic evenings or dinner parties – just like their traditional cousins.
Lighting your Home
Any of these mini lamps are great, easy way to add atmosphere and ambience to your home. Whether your just relaxing on the sofa, or hosting a fancy dinner, lighting always plays an important role in setting the mood. All our lighting options can be found here on our website, along with our full range of home accessories. How would you style yours?