Though we no longer make our range of futon mattresses, we have supplied them for years and know what it takes to make perfect futon bed bases! Here we'll take a look at our collection of low, solid wood bed frames – ideal for use with a futon, foam or sprung mattress.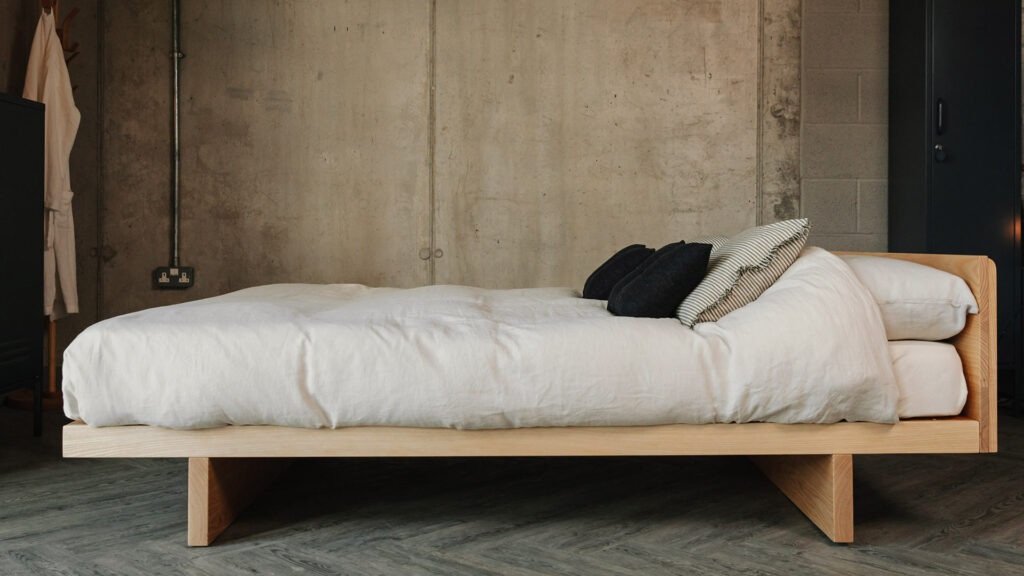 Our Japanese Style Beds
Our Japanese look designs make the ideal futon bed bases. They are very low bed frames, with a minimalist style. Available with or without a headboard, in a wide range of sizes and timbers – you are sure to find an option to suit.
The Japanese Bed Range
We have three models in this collection: the Kyoto, the Kumo and the Kobe. The Kyoto (shown here) is the tallest model. The benefit of this height is that it will accomodate our Kyoto under-bed drawers. These handy drawers are a good way to add extra storage space to your bedroom.
The Kyoto bed can be ordered with a headboard or without. Often it is ordered with a headboard if the bed is to be positioned away from the wall. Particularly if the buyer wants to ensure their pillows don't get away from them! If the bed is going against a wall at the head end – then a headboard may not be needed.
The Kumo futon bed base is slightly lower than the Kyoto (shown below in pine with a dark wenge stain finish). The Kobe (shown in sanded pine) is even lower again. In every other way they are same design.
All of these bed bases come complete with beech sprung slats – these will give your futon mattress a softer, springier feel. If you want a more traditional, firmer feel to your futon mattress then order the bed with fixed pine slats. Fixed pine slats are an optional extra – call our showroom team to find out more.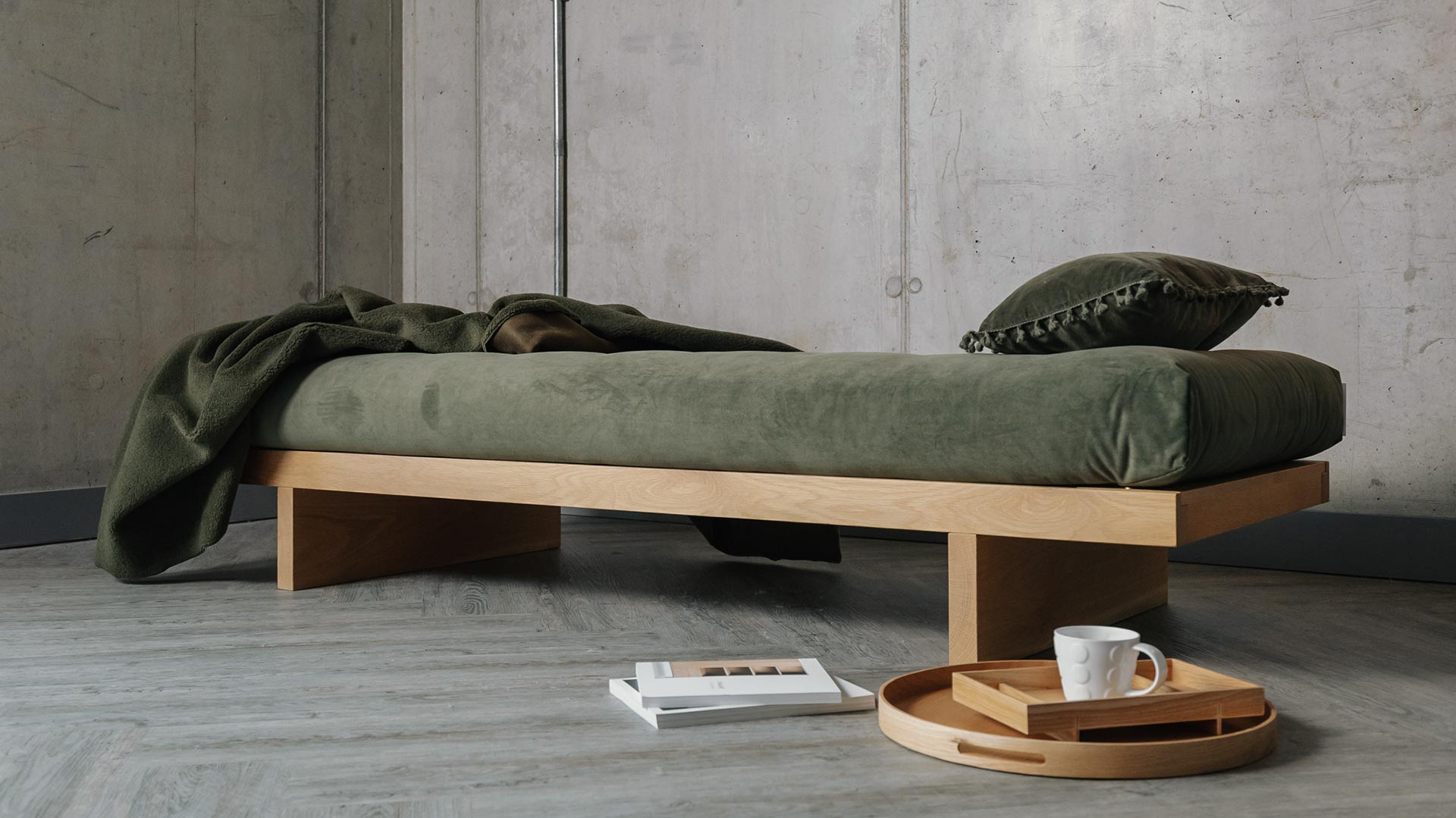 We also make a Kyoto Daybed – elegant and simple – it can be used for seating or sleeping. The day-bed is currently available with a futon mattress in black, or a sprung mattress in a range of fabrics.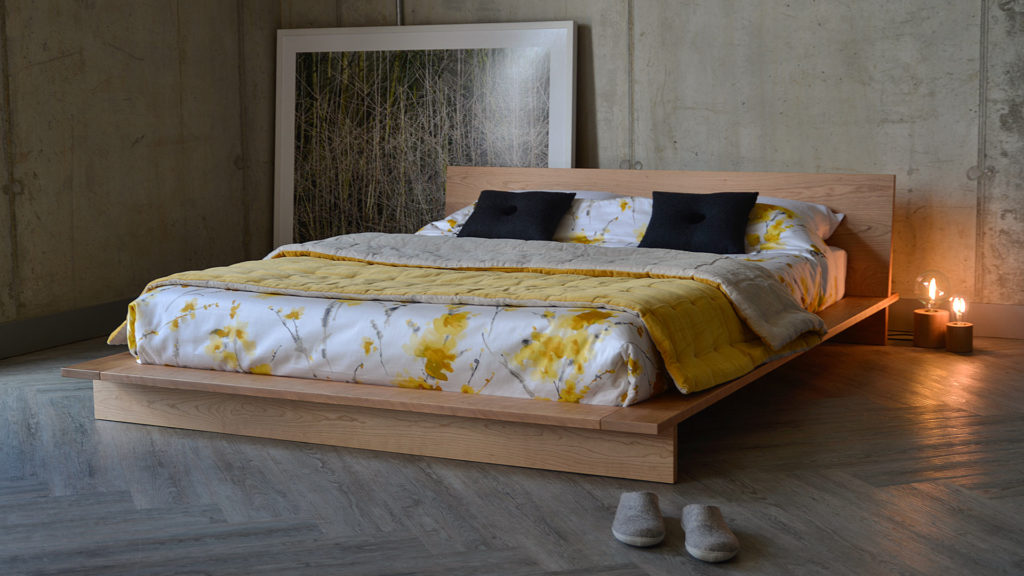 Low Loft Style Beds
Another style of futon bed base are our loft style beds. These bed designs offer a modern, yet relaxed look. They are also low beds, but the style is more New York Loft than Eastern minimalism.
The Loft Bed Range
The collection includes a number of platform beds:
The Oregon
The Kulu Bed
The Ki Bed
The Koo Bed
The Oregon bed (shown here in cherry and below in walnut) is a real show stopper. Add the beside tables for even more impact.
The Kulu and Koo beds are the same design – with a wide heaboard and built-in side tables. The difference? Koo headboard is a lacquered board, while the Kulu headboard is solid wood. The Koo is a good choice if you want to add some colour to your bedroom.
The Ki bed is ultra low and has no headboard. If minimalism is your thing this is the bed for you! It's also a great choice for attic bedrooms with low or angled ceilings.