To keep things fresh, we introduce new items to our bedding collection the year round. Maybe you've introduced a whole new colour scheme and need new duvet sets to match. Or you're just looking for a new throw to add a splash of colour. Either way, we've got you covered here at Natural Bed Company. In this post, we take a look at the latest additions to our bedding collection. Read on to find out more.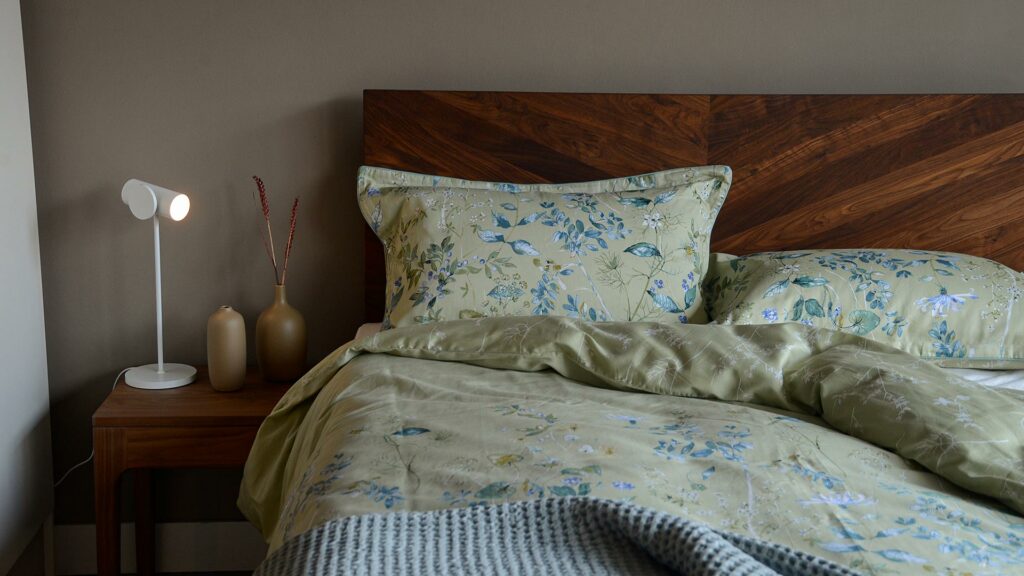 Throws
Throws and blankets are the unsung heroes of the interior design world. Got a space to fill? Add a throw over the back of that chair or sofa. Want to introduce pattern or colour? Pop a throw over a bench in the hall, or fold up and slide neatly onto a bedside shelf.
Yellows & Neutrals
Two colour-ways that never go out of fashion; yellows and neutrals. Our love affair with yellow continues to grow, and we still have a multitude of mustards and ochres to share with you. A wonderful colour to introduce into your home for summer, yellow is easy to pair with neutral colour schemes, and can be styled as either sunshine-bright or cosy warm.
Our new Block Stripe throw features fluffy pops of yellow striped throughout its surface, and is also available in soft, cool grey. In contrasting material, the Striped Organic Cotton Throws feature printed stripes banding over their large footprint; available in neutral ivory with either pale blue and taupe stripes, or mint green and bold yellow stripes.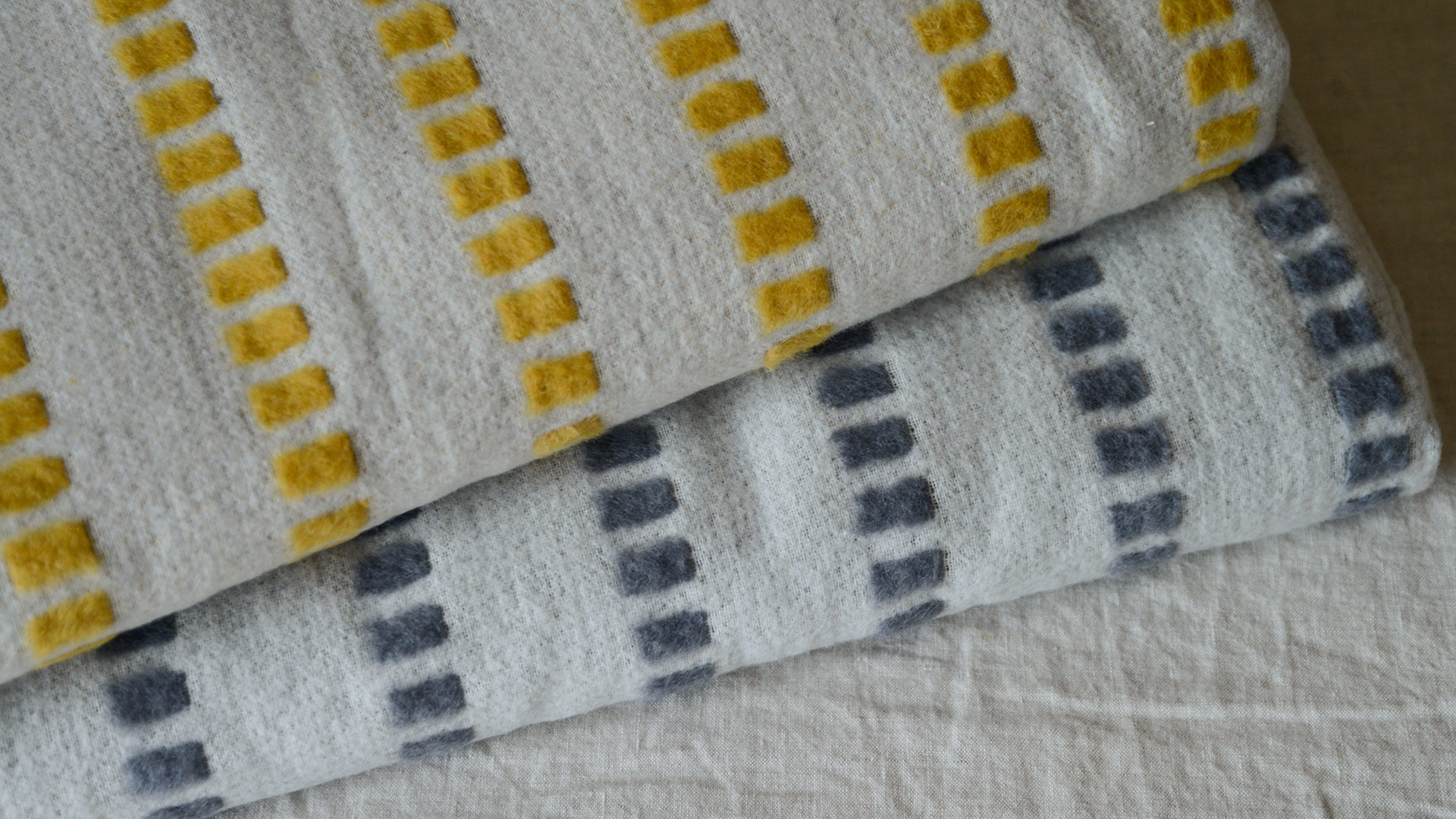 Another favourite for summer is sure to be these Light Linen Blend Bedspreads. Incredibly lightweight and breathable, these re perfect for draping over the end of the bed. Their airy texture also makes them perfect for warm sleepers who just want a light cover during summer nights.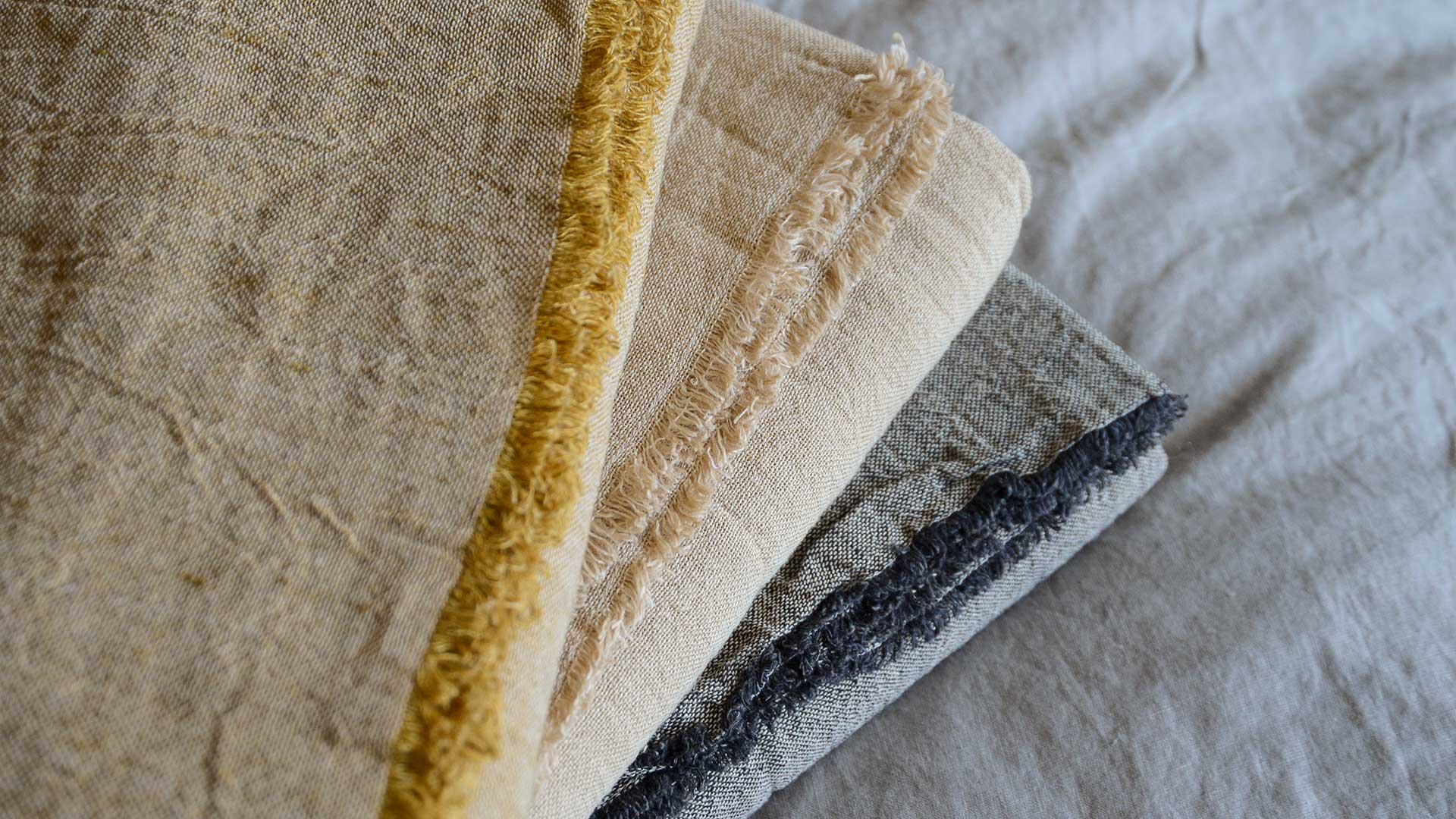 Abstract Patterns
Another way to spruce up your space is with pattern. These new abstract-patterned blankets are ideal for drawing the eye; adding interest to the back of a dining chair, or over the arm of the sofa.
The first is available in two colour-ways. The Reversible Abstract Throw is available in either pale beige lines over a black background, or rich brown lines over a light ivory background. Both offer a modern, panelled pattern, created by thick lines stretching all over the surface. Secondly, we have a more subtle offering. Still abstract, this Graphic Striped Throw is made of a cotton and linen blend, boasting a soft, flowing pattern made up of fine stripes, almost like clouds made up of sketched lines.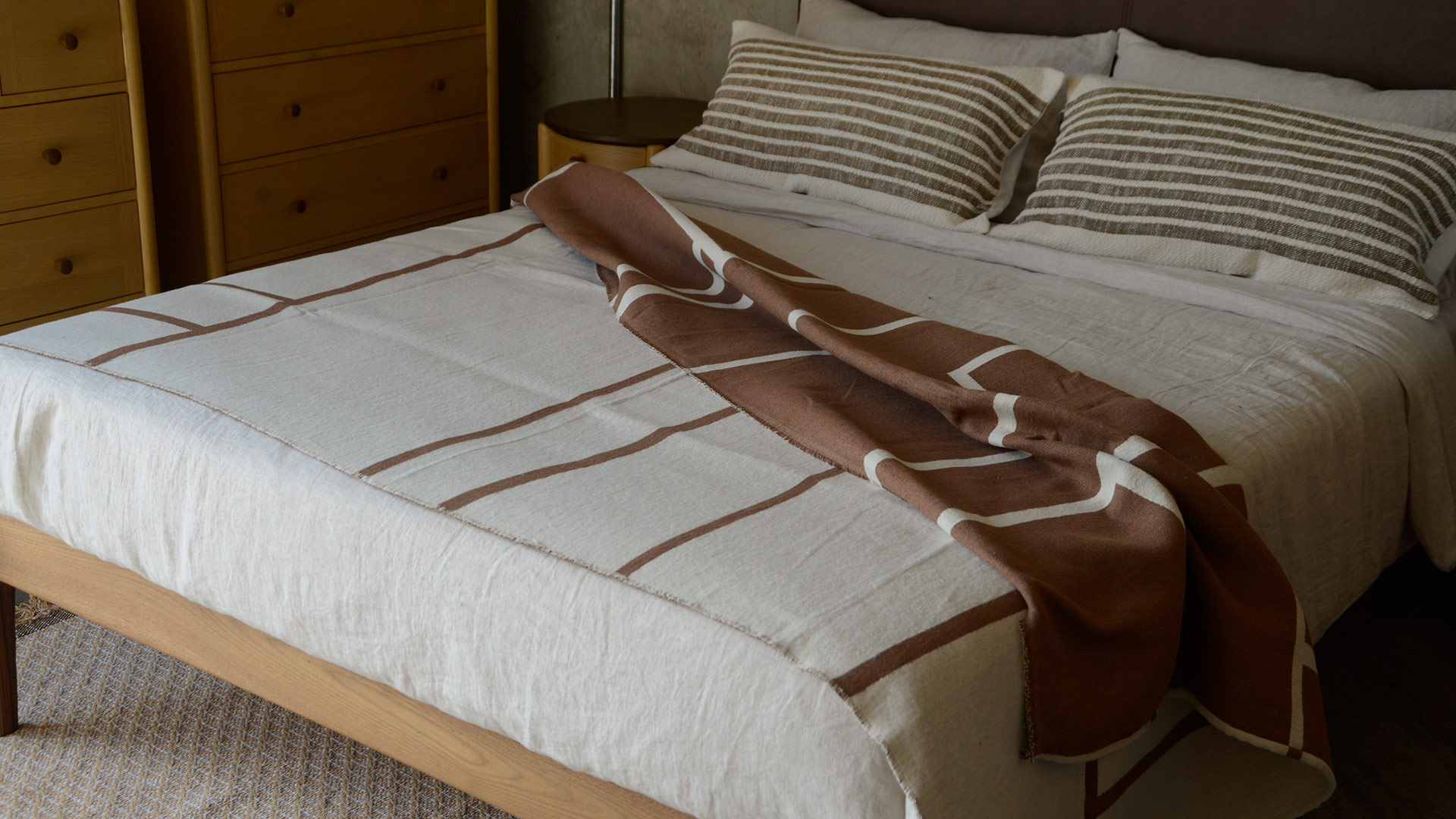 In addition, we have a splash of colour to add with these abstract Chequered Throws. Available in either deep teal or bright spring green, these throws are made of 100% cotton. They're a wonderful, versatile addition to any home and bring vibrant vibes wherever they're placed.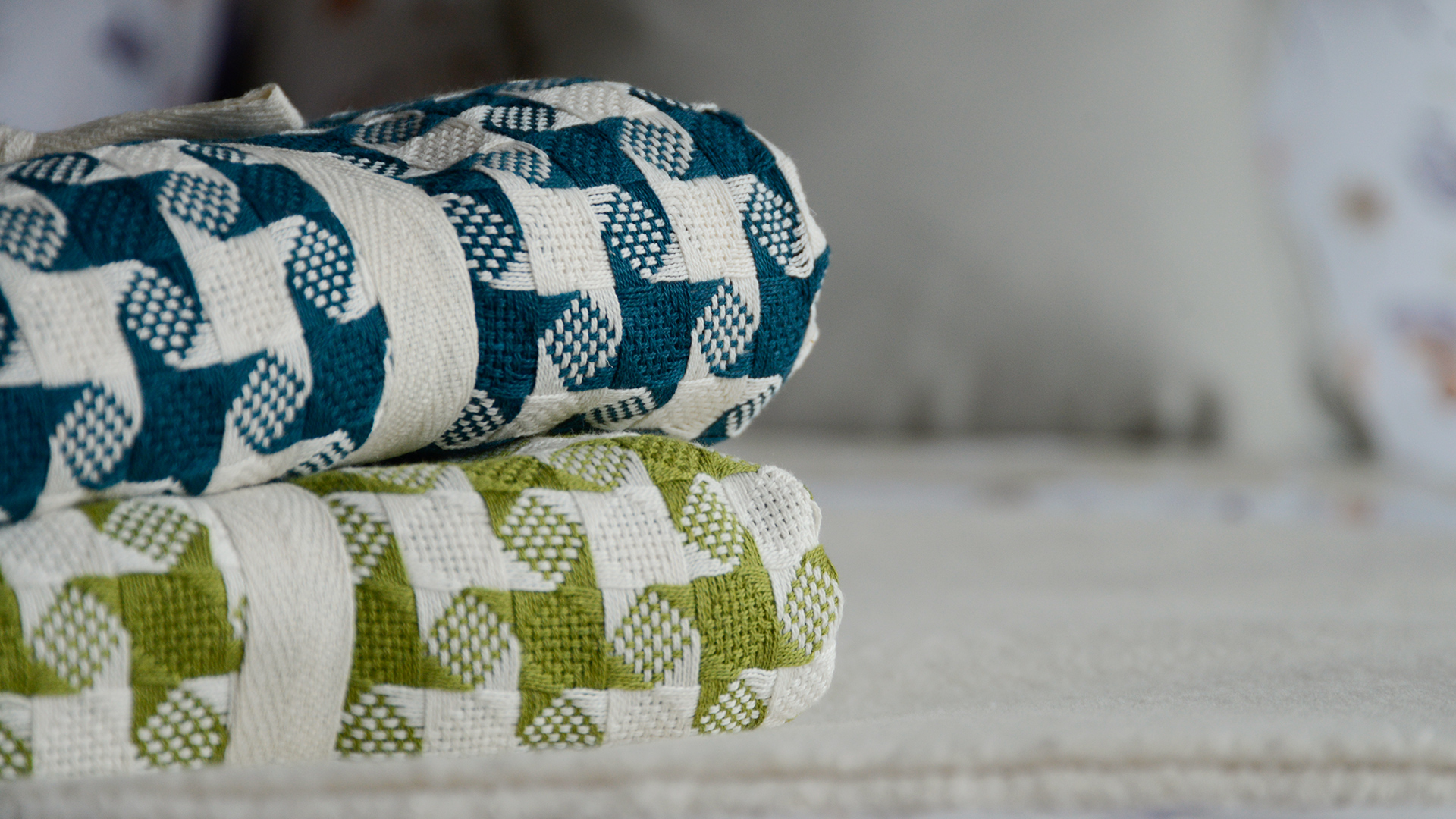 Duvet Sets
Last but not least, we'd like to introduce our new duvet sets. Three new options we're delighted to add to our summer range for 2022. The first is the Arches design; a modern, Bohemian design available in either pale aqua or light honey-gold. The pattern is repeated in a smaller scale on the reverse, and looks lovely on show with the duvet turned down.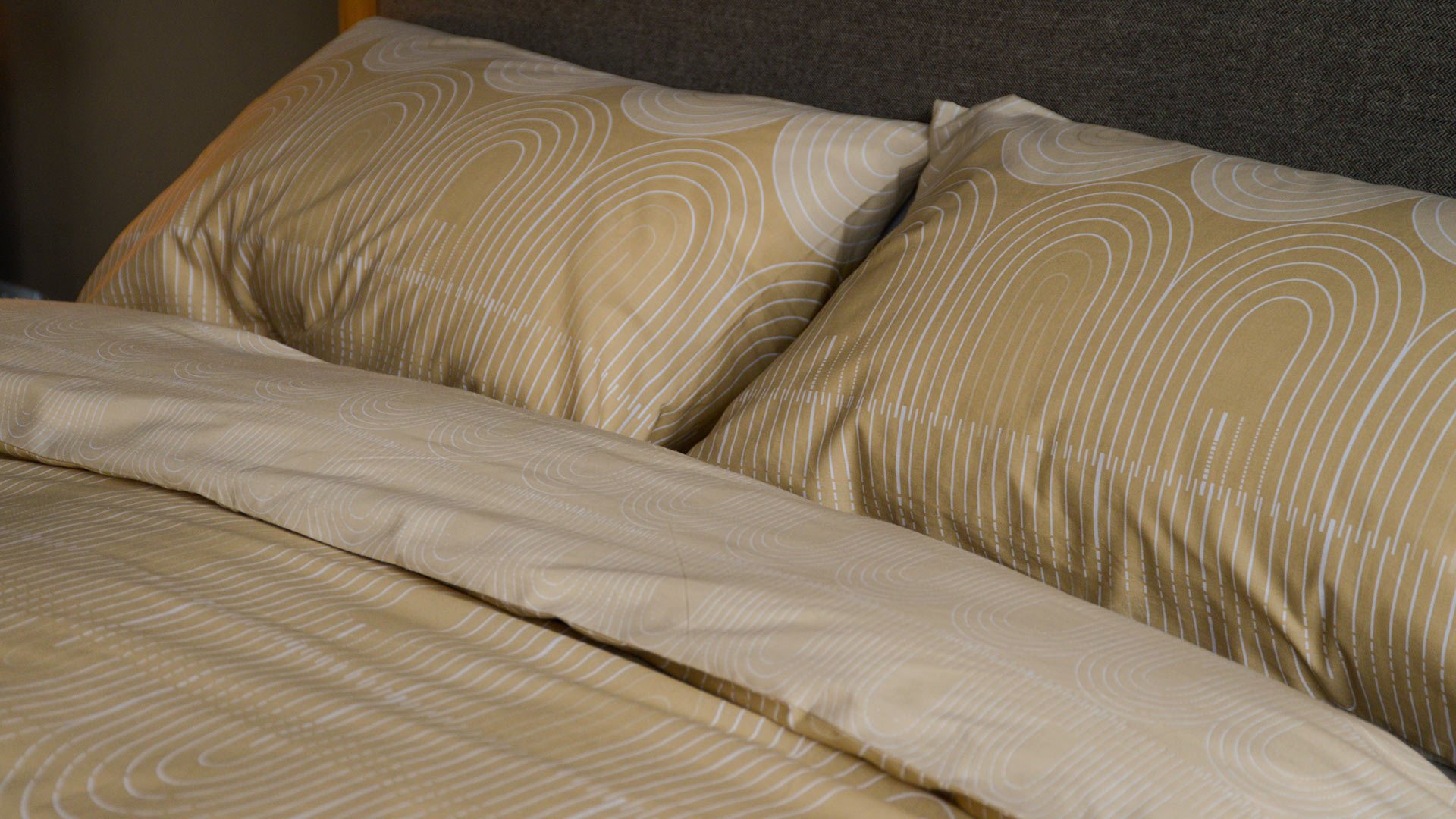 The second duvet set is the sweet Wild Flower design. With elements of purple, orange, pink and green, this duvet set will make you feel as though you're sleeping in a meadow. We think it pairs wonderfully with the purple (as pictured), or duck egg variations from our Egyptian Cotton Bedding collection; adding an extra bit of colour as the fitted sheet and bottom pillowcases.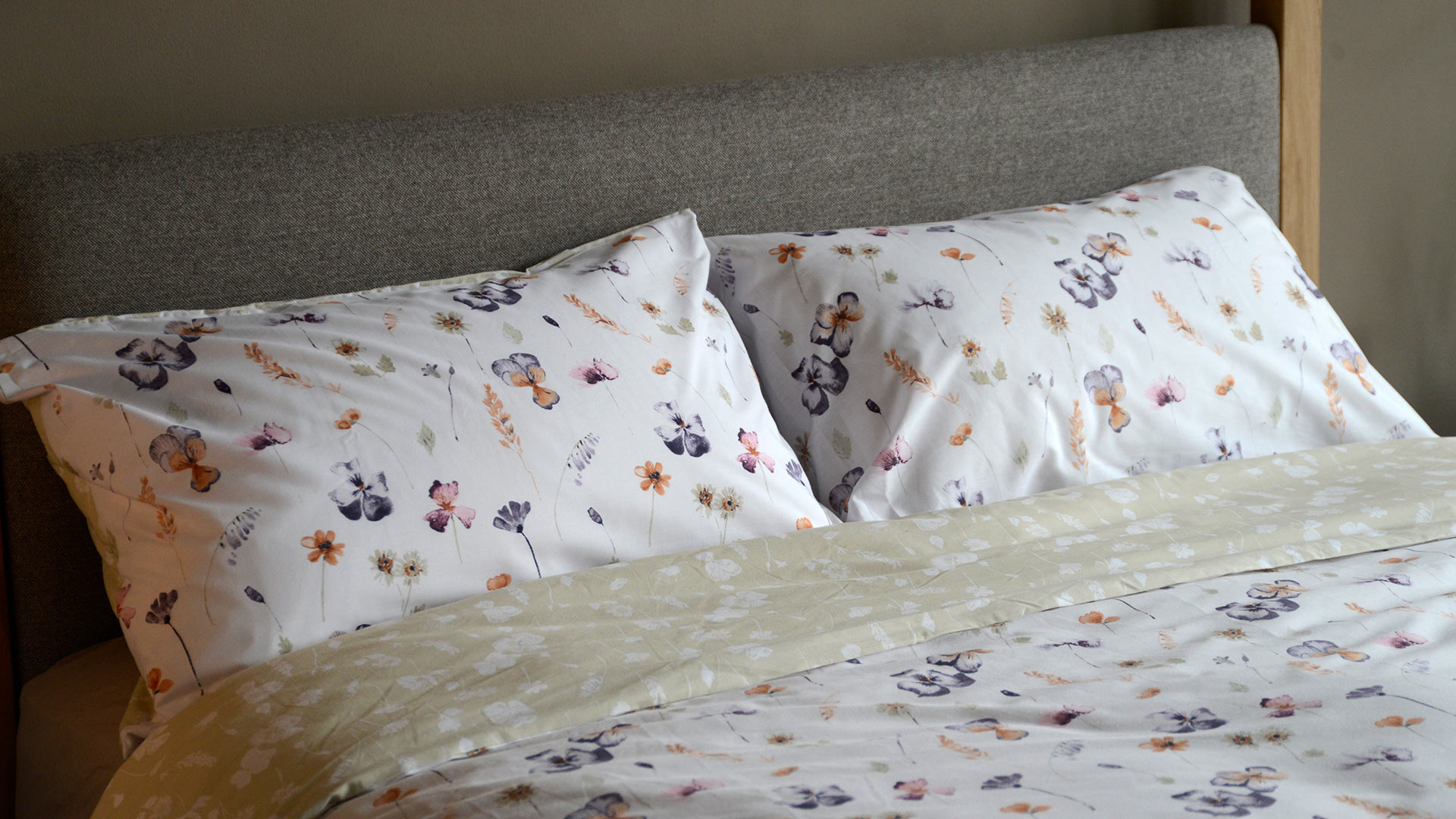 Lastly, the final product we have to share with you is this beautiful, soft green botanical duvet set. Available in sizes double, king and superking. Perfect for spring and summer vibes the year round.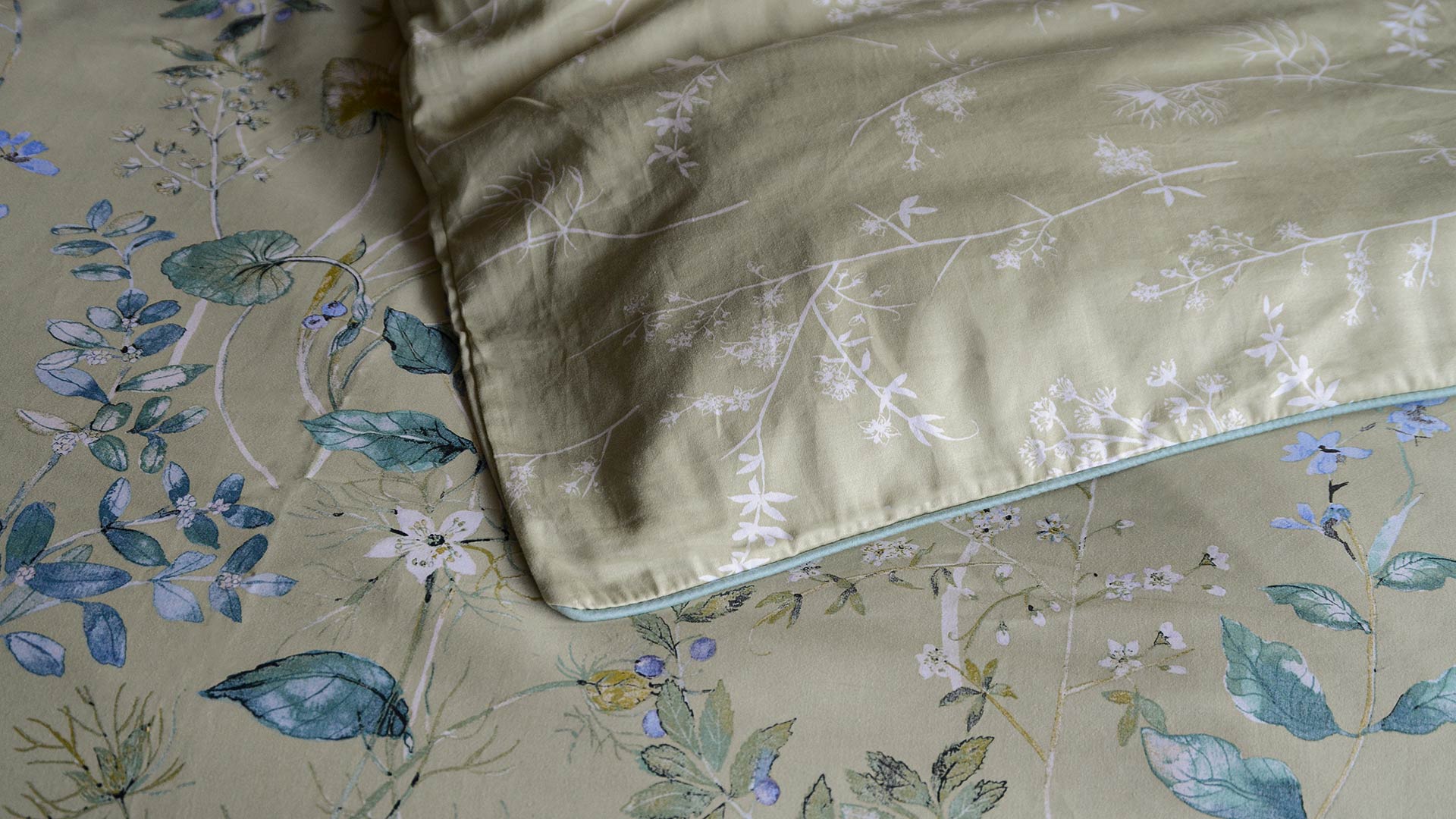 Looking for more bedding inspiration? Take a look at our Pinterest page for heaps of ideas.