Here at Natural Bed Company, we pride ourselves on the fact that all of our bed bases are hand made to order here in our Sheffield workshop. A common request we get from our customers is if their bed can be customised. The answer is yes, most designs could be slightly altered to your needs. As our skilled craftsmen take your bed from start to finish and carefully craft each bed from scratch, unlike beds mass produced in a factory, its easy to make custom adjustments to nearly all of our beds!
In this blog I'll go through some of the most popular options.
Can I change the height of my bed?
Yes! Nearly all of our designs can be made taller/lower to suit your needs. Usually by one of three ways
Change the leg length – this would increase/decrease the height from the floor to the slats (where your mattress sits) so the base where you lay is higher/lower, and also in turn makes the headboard sit in a higher/lower position. Most people go for this option – to raise their bed up and increase the amount of under-bed storage or make a bed lower to fit in a tight attic space.
Change the mattress gap – this method involves increasing/decreasing the leg length on just the headboard end of the bed, while the side rails still attach at their regular height from the floor, your headboard panel sits higher up/lower down. We usually recommend increasing the mattress gap to customers with particularly deep mattresses to avoid hiding the timber of the headboard behind your mattress!
Change the headboard panel – if you just want to add more of a statement look to your bed and see more of the beautiful natural timber, we can sometimes add extra panels of wood at the top of your headboard. This makes the panel bigger and increases the height to the top of the headboard without affecting your mattress gap.
---
Can I request a custom bed size?
Yes! All of our bed designs can come in custom non-standard UK sizes. We do this mostly for international customers where their standard bed sizes are different to ours in the UK. However, just because you're in the UK doesn't mean you have to keep to the standard sizes! If you've got an odd space in your room or just want an extra big bed, we can help! A lot of our mattresses can also be sourced in custom sizes to fit.
We once made a special 3m wide bed for a customer – so if you think you can't get a bed the right size, just ask!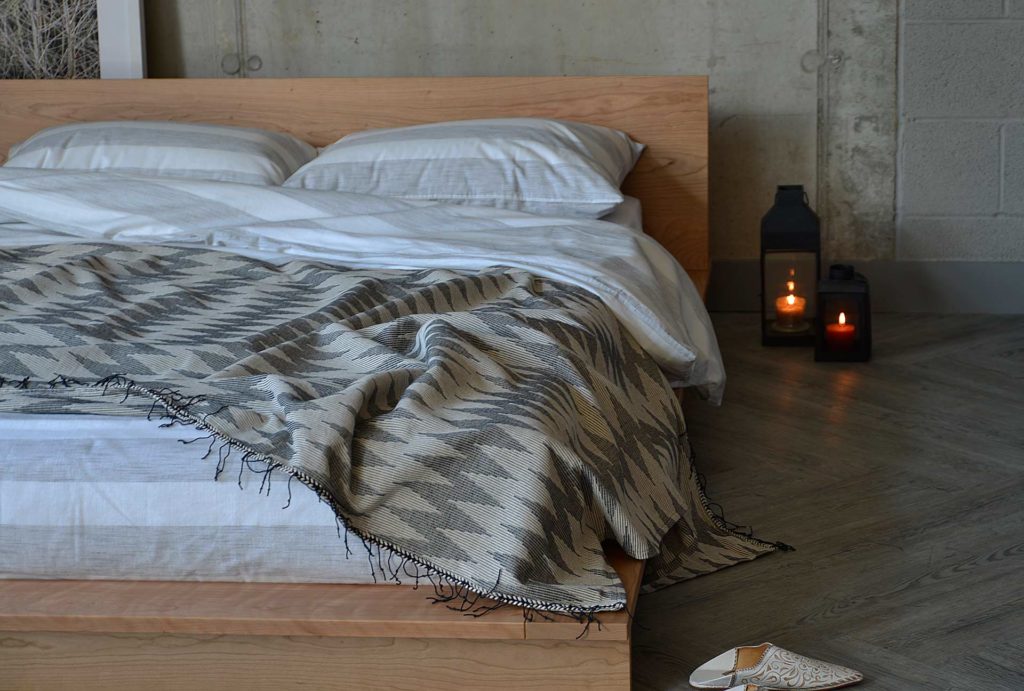 ---
What about adding a footboard?
This is quite a common request, especially with more traditional looking beds like the Cochin or Zanskar. Essentially we could add a footboard to any of our bed designs, we would simply add another panel at the bottom of the bed like the headboard, most customers go for a few centimetres taller than their mattress but you can tell us how tall you'd like it to be!
Or removing a headboard?
Yep! Another simple customisation – we would simply mirror the "footboard" end of the bed base at the headboard, meaning the top end and bottom end of the bed look the same. This is perfect for those with a tight space as this removes a few centimetres from the overall length, or those wanting to attach their own headboard to a wall.
---
Can I pick my own fabric?
With our upholstered bed bases, we have a range of pure wool and wool blend fabrics, but if you've found a material you love, simply get in touch and send us a sample, we can pass this onto our upholsterer to see if it's suitable for the bed design (and if we would need to add a fire retardant inter-liner). After this, we'd let you know how much is needed for your bed size and arrange for it to be delivered to our workshop ready for the bed!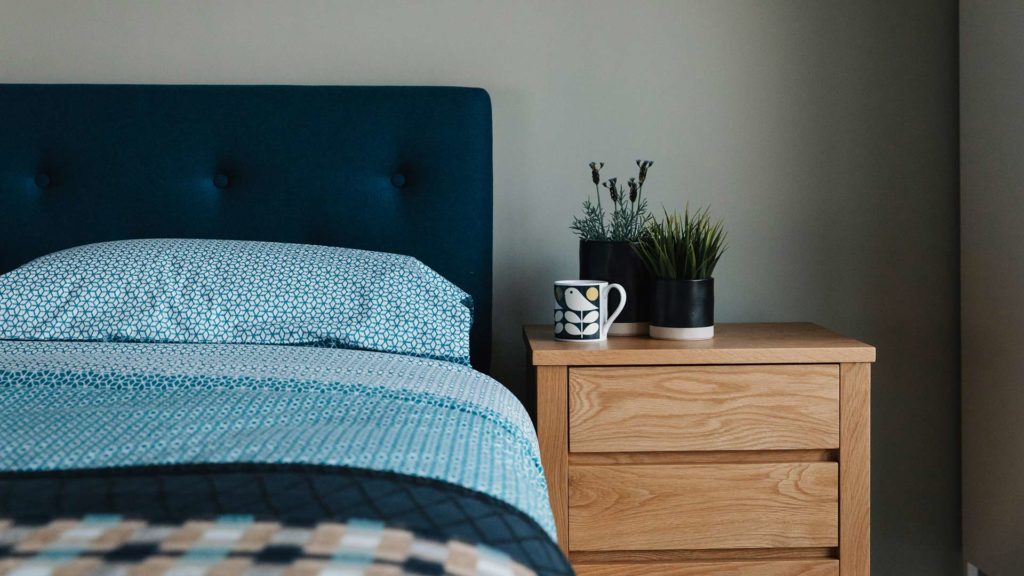 ---
What else can you do?
As every bed is hand made to order, there are so many possibilities with how you could tailor your Natural Bed Company bed to you!
Got an idea? Just get in touch and we'll let you know if its possible!
---
I hope you've found this post helpful, if you've got any questions please do not hesitate to contact us or pop into our Sheffield showroom.
For more inspo and to keep up to date with all of our latests designs and products, make sure you're following us on Instagram, Twitter and Facebook
---
Looking for more…