It's Mother's Day coming up soon (Sunday 14th March this year) so we thought it's the perfect time to share some Mother's Day gift inspiration. We have lots of fabulous gift ideas, all are sure to show your mum just how much you care.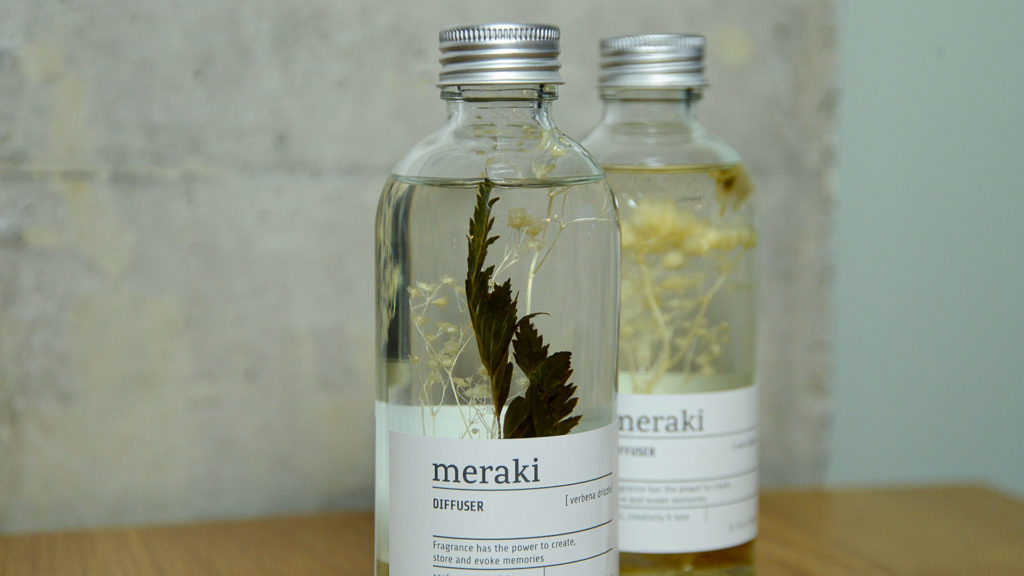 Flower Power
Florals are always a popular theme for Mother's Day gifts. Whether you choose a beautiful bouquet of flowers to send, or select something a little longer lasting – like a rose or lily scented candle, or a robe printed with pretty flowers – it's sure to be a welcome gift.
My list of favourite gifts with a floral theme must include the Meraki botanical room diffusers (shown here). Fresh, modern and beautiful – they create a wonderful atmosphere in your home. A fragrant diffuser that combines fresh, clean scents with pretty botanical elements.

If your mum loves the scent of fresh flowers – we have lots of candles and diffusers that will keep her home fragranced for weeks. Mojo scanted candles and diffusers in Elderflower & Apple blossom, Fig & Rose or White Cotton & Lily will certainly provide hours and hours of floral perfume. Our new Porthouse range includes the scent 'Glory to The Garden' – an homage to an English summer garden. Fresh, clean notes of peppermint complemented by florals – rose and geranium. It's perfect for the spring-summer season.
If you are looking for a floral scent she can wear – take a look at our Kew Garden toiletries. The range includes luxury soap, hand cream and hand sanitiser – all in beautiful botanical fragrances inspired by Kew Gardens. They are presented with beautiful images from Kew's historical archive.
The floral theme continues through our range of nightwear and robes. Pretty, cotton pyjamas and robes with floral motifs are available in a range of styles and colours.
If your mum is more interested in interiors – we have vases, t-light holders and bowls with delicate floral motifs too.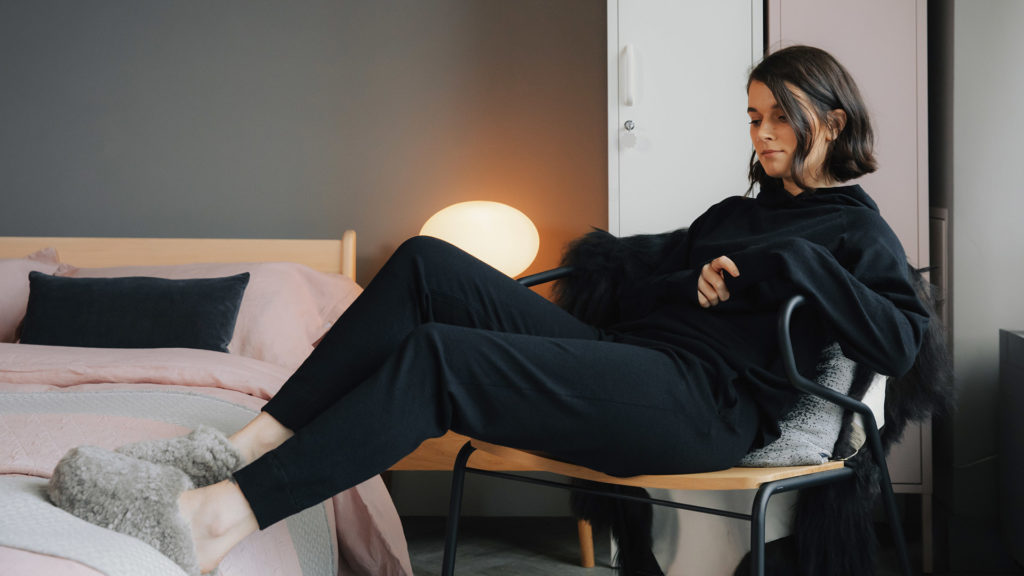 The Gift of Relaxation
If your mum is anything like mine – she is always busy looking after everyone in her life other than herself! Give her the gift of rest and relaxation this year – whether it's bath melts, a scented candle, or a pair of the cosiest slippers.
She can create a spa at home with our range of luxury toiletries from Meraki. From lip balm to body wash, body scrubs to face masks – you are sure to find a tempting selection of luxury treats for your mum. A cosy bathrobe or some stylish new towels will complete the experience.
While we have no choice but to spend even special days at home, comfort is key. We have lots of stylish loungewear your mum is sure to love. The range includes something for everyone – from soft scarves and hats, to cosy knitted joggers and hoodies (as shown here).
A lavender scented eye mask and neck wrap is a sure to help soothe away the day's stresses and ease your mum into a good night's sleep. Add a cosy hot water bottle, cashmere blend socks or (for very lucky mums) soft, plush slippers for the ultimate relaxation kit. I particularly love the Annie slippers – the deep sheepskin inners are so cosy!
We hope these ideas will help with some Mother's Day Gift Inspiration and inspire you to find the perfect gift for your mum this year. Whatever you choose to do – it could be the gift of a cuppa together via zoom – we wish you all a very happy Mother's Day.