How we've missed the sun! It's finally getting warm again and the nights are getting longer and lighter. We're approaching the month of summer solstice and we personally cannot wait for those sunny evenings spent in the garden or lounging on the balcony. Now is the perfect time to switch out those winter cosies for some lightweight summer nightwear. Read on for some summery sleepwear inspiration…
Lightweight PJ Sets
Still want to wear your pjs in bed but find yourself kicking off the sheets in the night? Why not try switching to a more breathable material. Lightweight summer nightwear made from cotton or linen offers a cooler option. Being from natural sources, cotton and linen are naturally temperature regulating, helping to keep you cool and comfy whilst you get your beauty sleep.
Some of our favourite PJ sets are the Luxury Cotton Pyjama Set with a sweet bluebird pattern to remind you of summer walks through the fields, or the Hot Pink Pyjamas. The latter features a gorgeous all-over floral print on a summery pink background. For linen sets with a lightweight and airy feel, try the Grey Linen Blend Pyjamas in soft grey, or the Women's Pure Linen Pyjamas.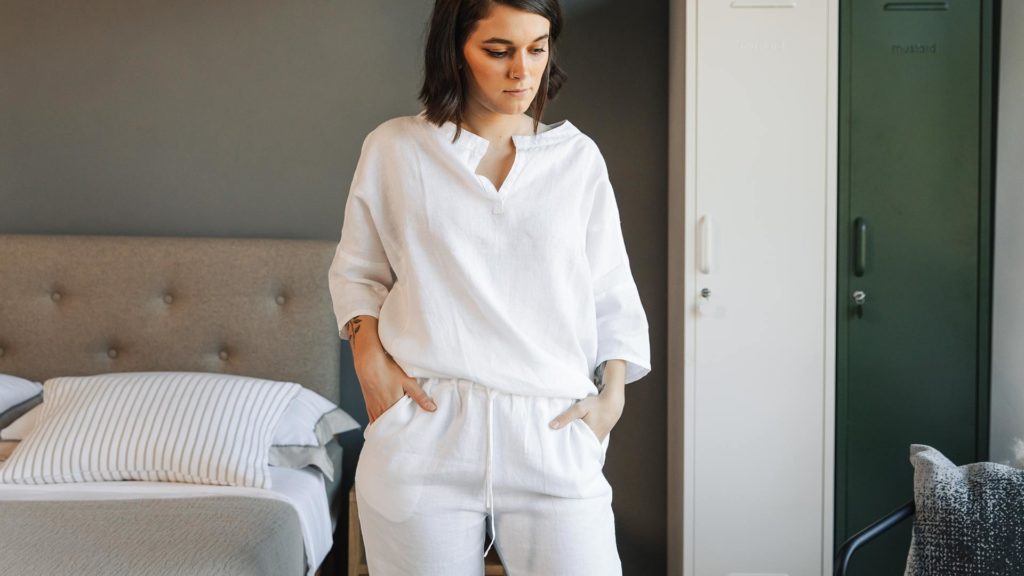 Robes for Summer Days
We all like to lounge on hot sunny days, and when you're hopping in the shower or nipping to answer the door, a lightweight dressing gown or robe is super handy to have around! Again, materials such as cotton, linen or even silk are lovely light options to keep you cool and covered.
Take a look at our Cotton Kimono Robe for a summery option with a subtle Japanese vibe and all-over block style print (matching nightshirt available – see below!). Or for a more colourful option, the Berries & Birds Cotton Robe or Soft Peach Pyjama Set both offer prints reminiscent of summer days!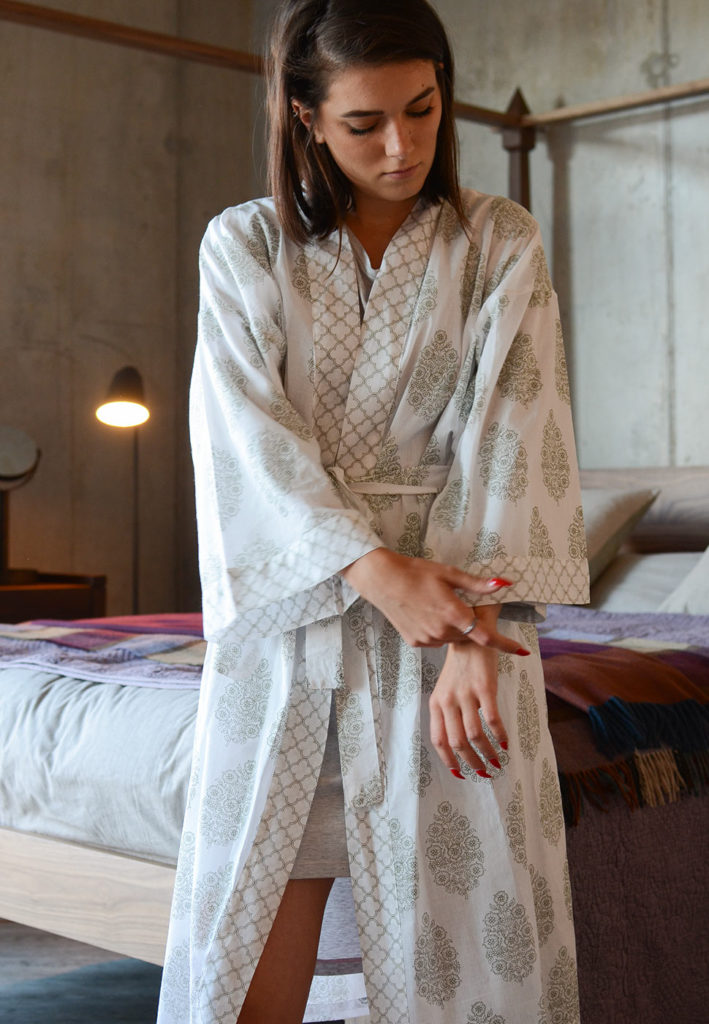 Nightshirts & Dresses
Personally, I'm a fan of nightshirts and dresses. They give the comfort of a that favourite oversized tee, but lighter and made for a perfect night's sleep. If you've got a little garden area or balcony space to relax in the sun, these also make great pieces to catch some rays. Keeping you covered and your skin protected, but super thin so you'll stay nice and cool!
Some of our favourite nightshirts with summery prints are the Cotton Nightshirt with Block Style Print, and our newest options offer some gorgeous floral options – take a look at the Cotton Nightshirt with Modern Navy Print or the Cotton Nightshirt with Modern Floral Print!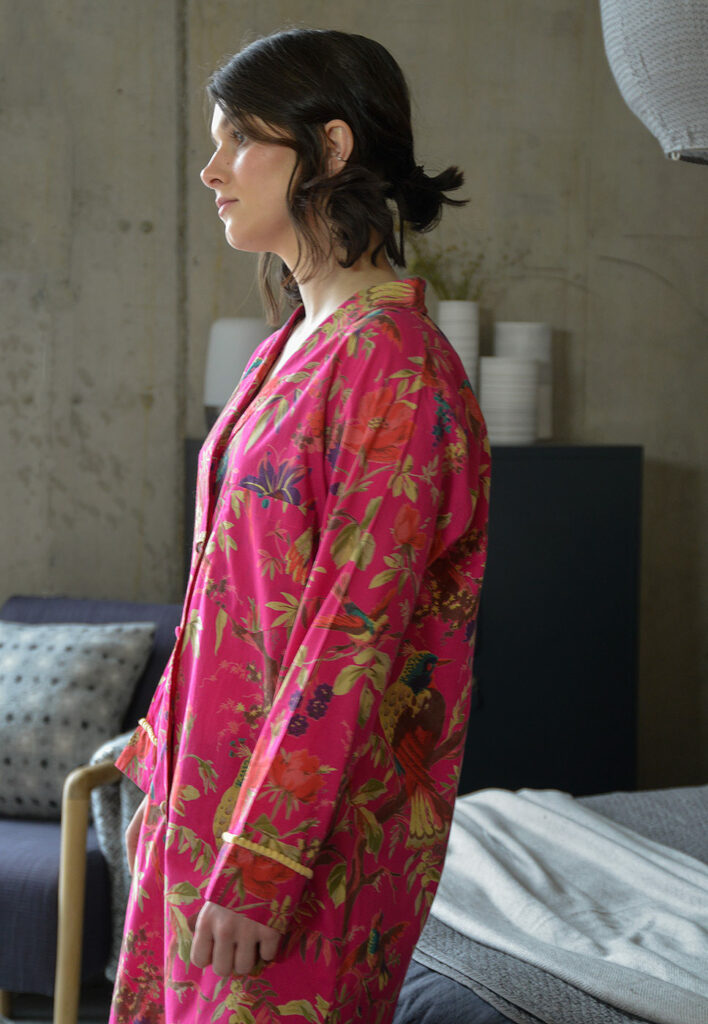 Hopefully you've found some inspiration for your summer nightwear wardrobe. The key thing for us is always the material; it helps keep you cool as a cucumber whilst looking fab! If you'd like to see more of our nightwear, you can find the full range here.