Looking for a bit of guilt-free pampering? I recommend taking a look at our collection of organic toiletries and organic cotton towels – they are a treat for yourself and kind to the planet.
In this blog we take a look at our organic bathroom favourites.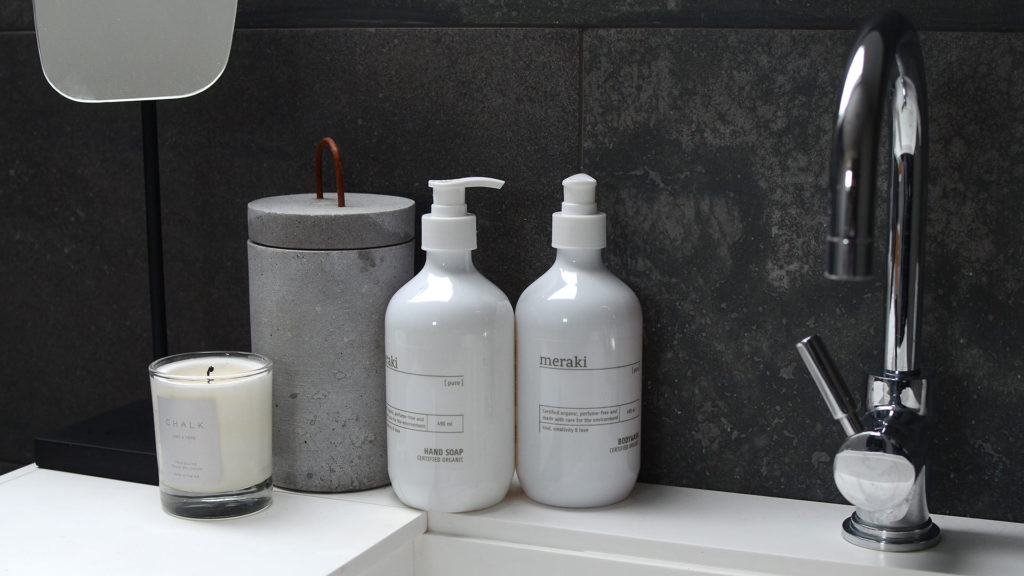 Organic Toiletries
Our Meraki collection of organic toiletries are just lovely!
We have the PURE range which includes a hand soap, body wash and body lotion. This collection is fragrance free – perfect for sensitive skins. The body wash hydrates as it contains nourishing ingredients – such as organic aloe vera, cucumber and olive leaf extract – that combat dry skin.
The lotion contains organic coconut oil, almond oil, shea butter and aloe vera to give your skin lots of hydration and softening care.
If you prefer scented toiletries take a look at our Tangled Woods lotion and liquid soap. Tangled Woods lotion is perfect for daily skincare, made with jojoba oil and cocoa butter, it has a wonderful unisex scent of lavender, sandalwood, peppermint and thyme.
The liquid soap is another great choice if you have sensitive skin. It contains gentle and nourishing cloudberries and mango extract.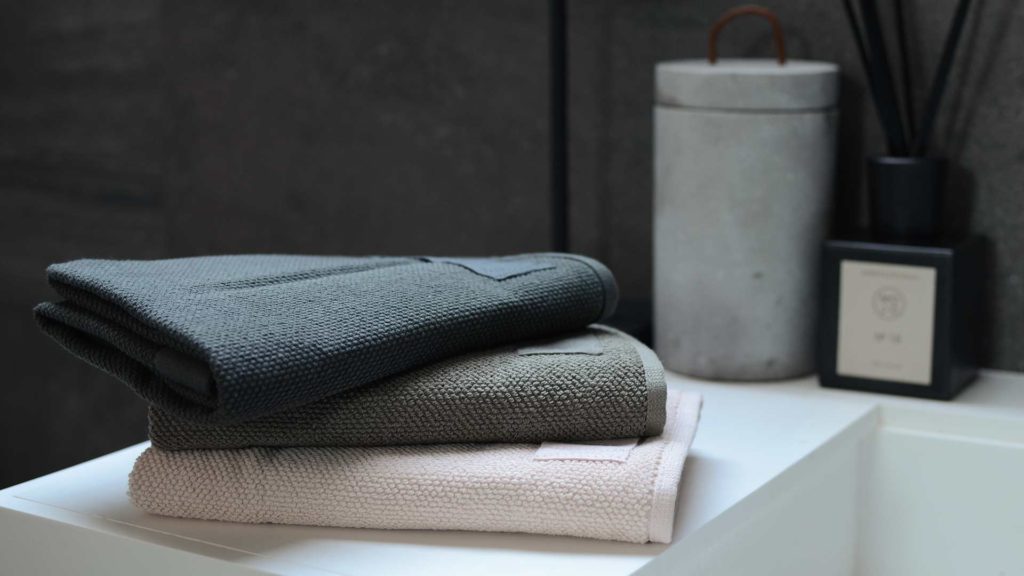 Organic Towels
We have a wide range of organic cotton towels available in a range of styles. Happily there is no compromise on style when choosing organic cotton. We have soft terry towels, light 'hammam style' spa towels and textured, waffle towels.
If you want a light-weight yet absorbent towel – take a look at the wrap towels in light or dark grey, organic cotton. Three sizes are available: a hand/hair towel (40x120cm), a medium wrap (60x155cm) and a large wellness wrap towel (109x163cm). Each has a clever design allowing you to secure the towel in place. This means that, not only will they be a stylish addition to your bathroom, but also a holiday essential – the perfect beach towel.
Our waffle towels are a good choice if you like a modern spa look. They are available in dark grey or off white and have a deep waffle texture. We also have matching baby towels and bath mats.
For a classic terry towel – we have two ranges in organic cotton available. A collection in dark grey, taupe or pale clay colour (with co-ordinating bath mats) or the woven range shown here in pale blush pink, charcoal or clay organic cotton.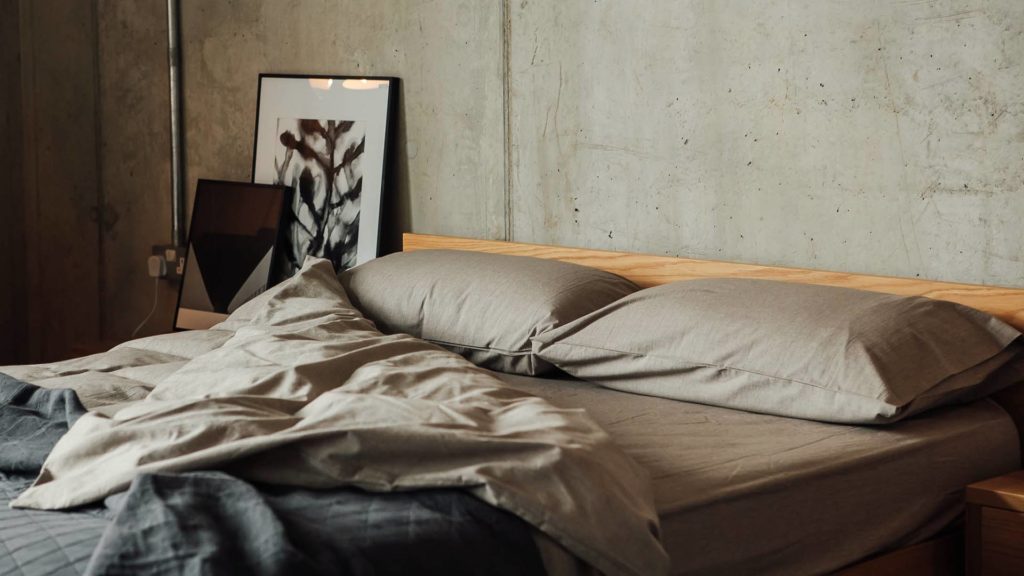 Why Buy Organic
Buying organic is a great choice for the environment – minimising the use of potentially harmful chemicals in the production of the materials used.
Organic cotton is a natural, renewable and biodegradable fibre. It benefits cotton producers and the environment in developing countries. This is by avoiding the harmful effects of toxic pesticides, and the reduced cost of production which improves social conditions.
If you want to look at further organic products we also offer organic bedding, duvets and pillows.