In this blog we'll take a look at the new Japandi trend – this look is a fusion of modern Scandinavian style and a pared back Japanese look. Not sure what this looks like, or how to achieve it? Don't worry we've got lots of images and ideas here…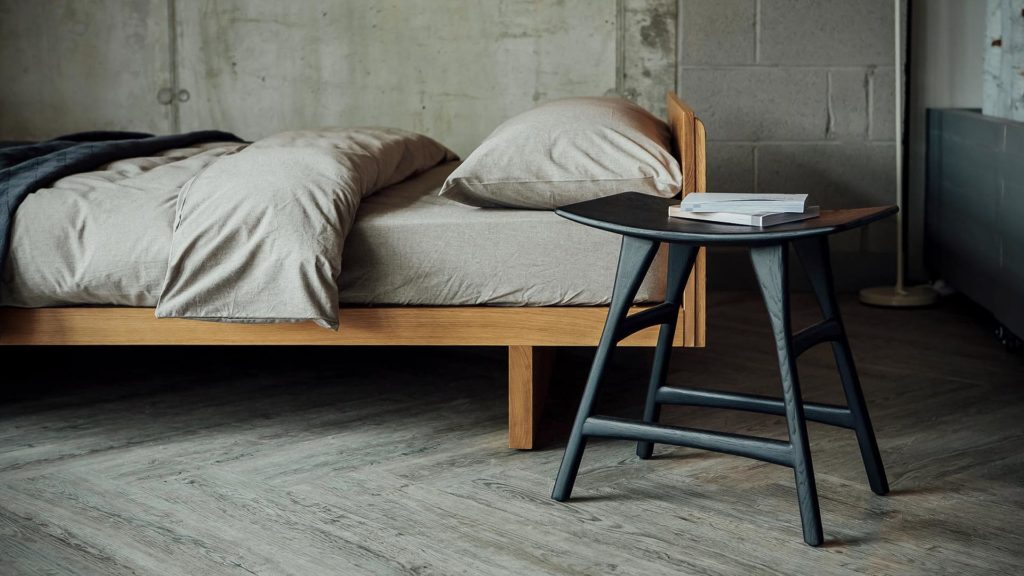 Modern Japanese Look Beds
Our range of low Japanese style beds is perfect for the Japandi look. They have a pared back simplicity with a bold, modern rectilinear design.
Our collection of Japanese style beds is made up of the Kyoto, Kumo and Kobe beds – all available with or without a headboard panel. They are available in a range of hardwoods – oak, walnut, cherry, ash, maple and beech – or solid pine. A classic Scandinavian look generally utilises blonde woods like ash, pine and maple. But don't discount cherry, oak and walnut – they really suit the more Oriental side of this look. Here you can see the Kyoto bed in solid oak dressed with neutral bedding and accessorised with a black oak Osso stool. Beautiful, restful and contemporary.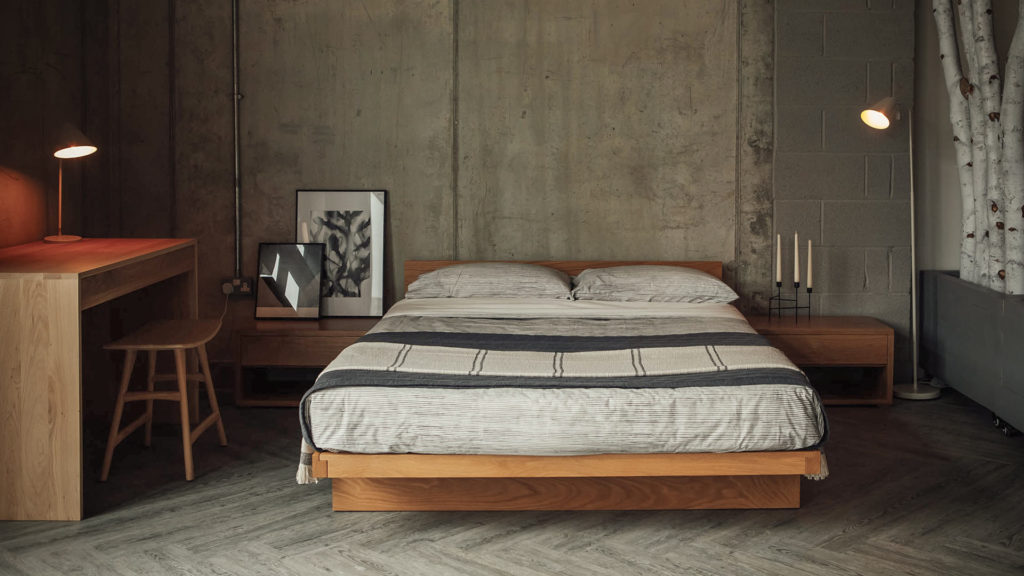 Japandi Style Storage
The Japandi look requires plenty of storage – always necessary for a more minimalist style! We have a variety of bedside units and chests of drawers that will suit the look.
The choice will be determined by whether you prefer to err towards the 'Scandi' or 'Japan' aspect of the trend. For example our range of modern, colourful lockers have a more western style. While the Kyoto bedside drawer or shelf tables, while very modern, have a much stronger Japanese influence.
My choice for the Japandi look is the Black Lotus Cube collection. The low 1-drawer units in walnut or oak, with a matching Kyoto bed, look fantastic (as you can see here!). Add a 3-drawer and 5-drawer chest to help keep your bedroom clutter free.
If you love oak check out the Ethnicraft collection too. Their solid oak storage has a similar elegant simplicity.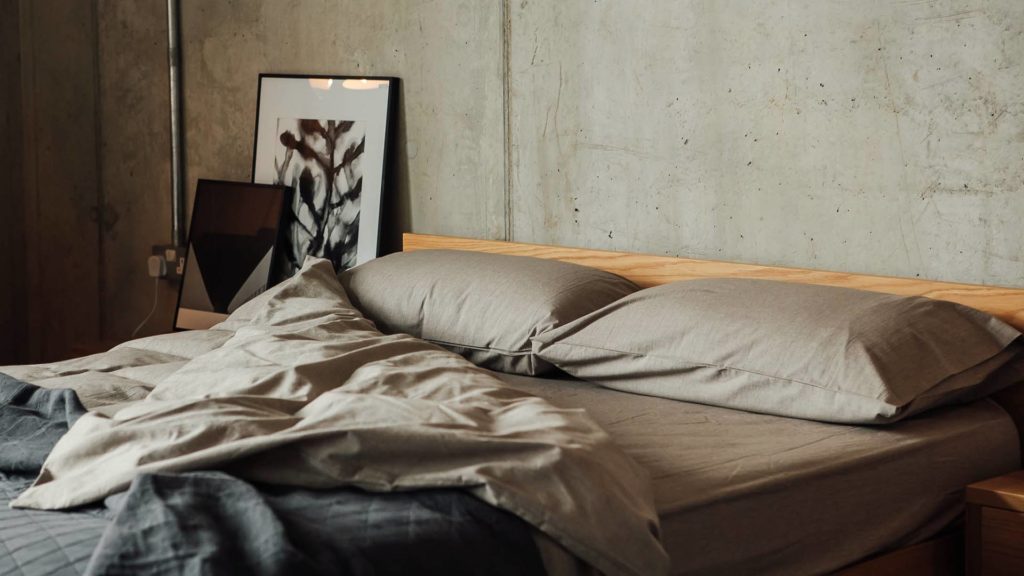 Modern, Simple Bedding
Bedding to suit this look should be contemporary and relaxed. Neutral colours are a good choice, with interest added through texture or subtle geometric patterns.
Here we have used organic cotton bedding in a pale brown melange, along with a light-weight Stockholm bedspread in dark slate grey. The relaxed, yet inviting combination keeps the scheme looking modern and fresh.
We have a wide selection of cotton and linen bedding to suit the Japandi trend. Linen bedding in grey, white or chartreuse is a great choice — add a textured bedspread or cosy faux fur throw for the finishing touch.