With the current focus on how we can all help to save our planet we thought it the perfect time to take a look at our favourite eco-friendly products for your home. We've been searching out environmentally friendly bedding, mattresses and home accessories for years now so you won't need to compromise on style or quality when buying with environmental credentials in mind.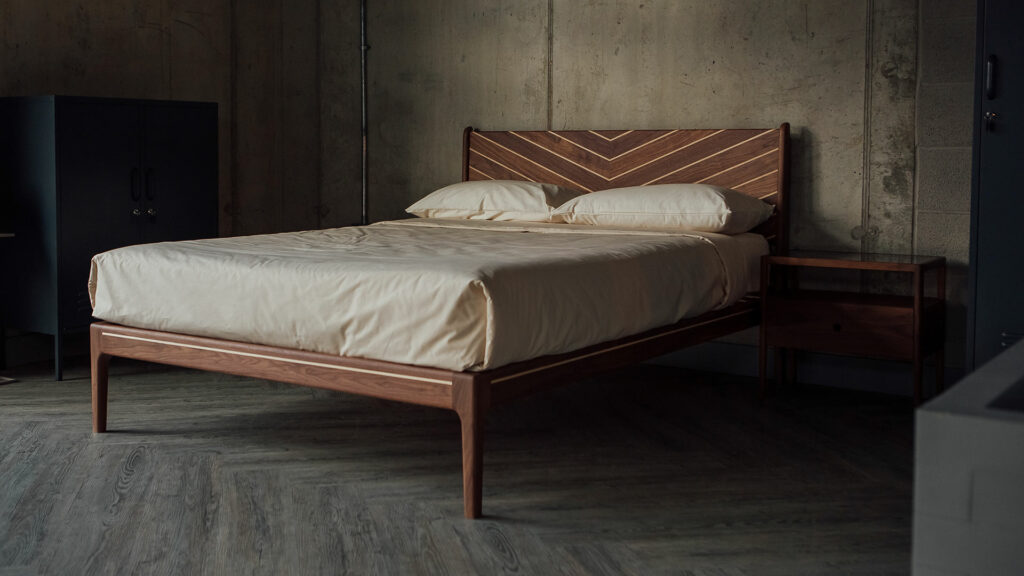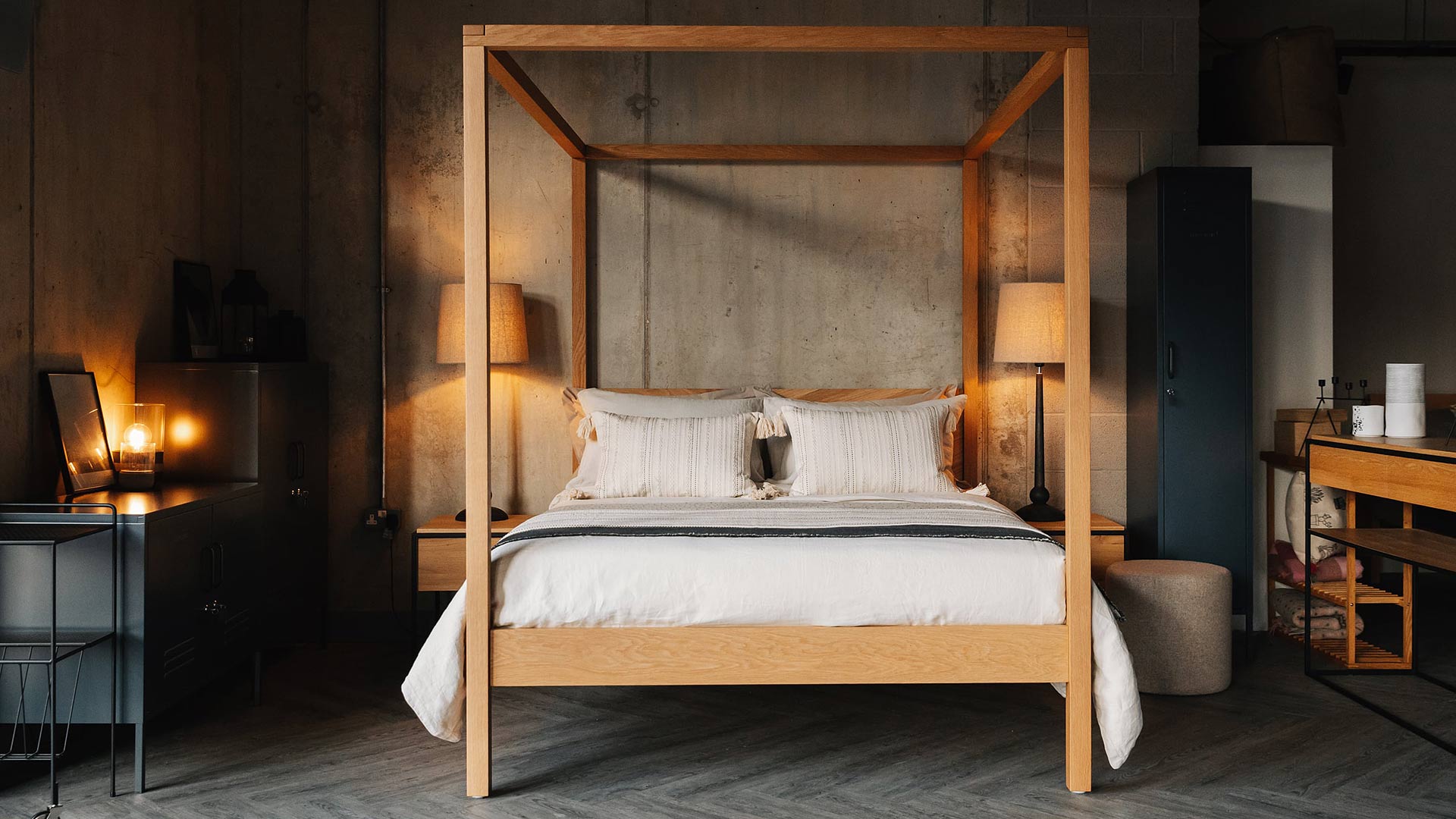 Our Bed Collection
A large part of buying sustainably is finding quality products that you know will last. Our solid wood beds come with a 12 year structural warranty, but we expect them to last far longer than that! Check out a recent review on Trustpilot "Our Bloomsbury bed in ash with a headboard upholstered in blue cloth is superlative both in materials and workmanship and was delivered on time. It is the second bed we have bought from the Natural Bed Company. Our first is now 25 years old and is just as good as new, still providing a good sleep as the 'spare bed'."
If parts or fittings need to be replaced over the years – just get in touch – we are always here to help.
Buying good quality products that will need to be replaced far less often is a good start on the road to reducing waste and one's carbon footprint.
The other aspect to our solid wood bed collection is that we use only sustainably sourced timbers. The majority of our range of timbers is from North America, some beech and pine from Northern Europe. Our North American supplies are managed under strict guidelines from Federal Government and the American Hardwood Export Council (AHEC) and therefore we can be confident the timber supplied is sustainable.
We choose not to use tropical hardwoods due to the difficulty in guaranteeing that it has been ethically and sustainably sourced.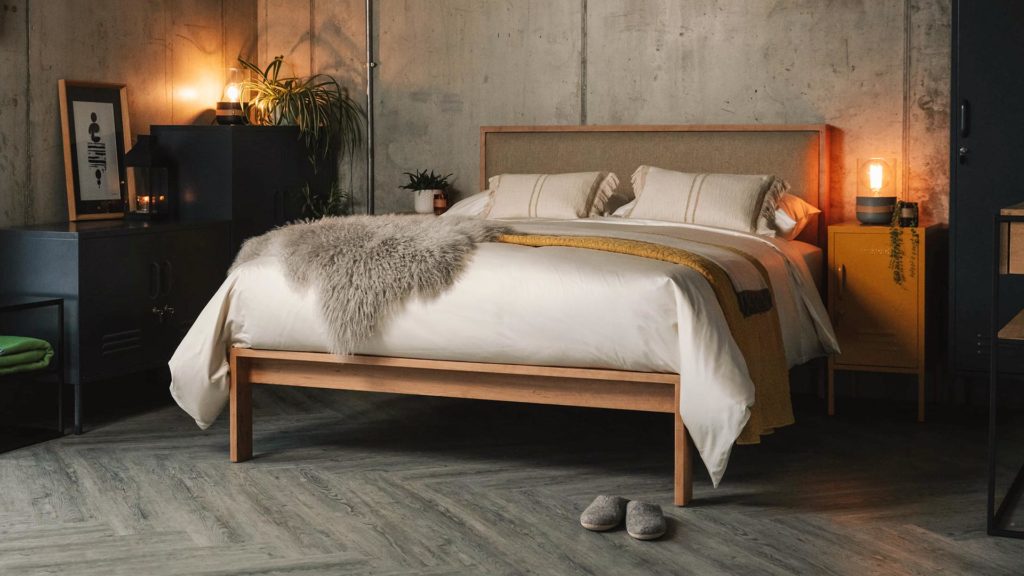 Buying Organic
We have a wide range of organic bedding, loungewear, towels and toiletries available – it's great to have so much choice now! Take a look at our Organic Only section to see them all.
Although the range of organic products has grown significantly over the last few years there are a few collections that we have been stocking for many years. The suppliers of these ranges committed to sustainable manufacturing when it was very unusual to do so.
The Organic Company is one of these hero companies. We have stocked their beautiful organic towels and blankets for a long time and can testify to their quality and design credentials. My current favourite? Their waffle towels – soft and absorbent, they also look great! Made using organic cotton which is GOTS certified and Certified Organic by the Soil Association.
Our classic organic bedding is another long time favourite. A strong, durable, 100% organic cotton bedding collection. It is undyed and unbleached, just the beautiful creamy colour of organic cotton with subtle naturally occurring flecks.
The makers of this bedding have since added to the collection with luxury sateen bedding (as shown here) and two every-day ranges in brown melange and ivory – all in sustainably produced organic cotton. Classic bedding which with care will last for years.
Organic cotton and kapok filled duvets and pillows are also available.
Looking for something new? Some more recent additions to our Organic collection are the lovely organic cotton throws from Elvang and Chalk organic cotton loungewear. Perfect for keeping warm while stylish this season!
We will also be able to offer a range of organic mattresses in the next week or so. These luxury sprung mattresses offer comfort and support, while using Soil Association Certified components with no chemical treatments or pesticides used in the manufacturing or farming process. Organic flax, cotton and wool are used in the padding, covered with naturally fire retardant organic ticking.
Why buy organic? When you buy organic you are supporting a more environmentally friendly, safe and sustainable farming process.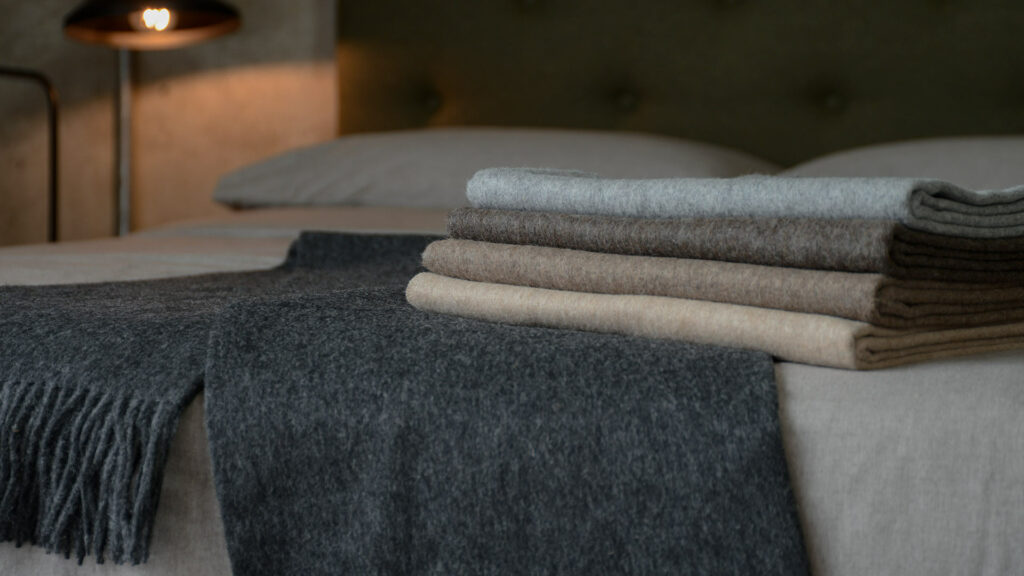 Recycled or Biodegradable Materials
Another great option is to use recycled materials where possible. This is becoming a more popular trend as we all try to reduce material ending up in land-fill. Recycled needn't mean basic – luxury fibres such as alpaca, merino and cashmere are being recycled too.
We have soft and luxurious throws which incorporate recycled alpaca wool and recycled sheep wool with a modern gradient stripe design, along with open weave throws and soft, plain neutral throws – all making use of luxury recycled fibres.
Our recycled denim bedding is another eco-firendly choice – made using the waste fibres created in the production of denim jeans. The result is durable, soft, pale blue bedding. Add one of our bedspreads made using 25% recycled cotton to complete the look.
Looking for a natural, biodegradable mattress? Look no further than the new Eco-Core range. Available in a 'wool rich' or 'cotton rich' version, each has a core of latex and coconut fibres. The mattresses have firm and extra firm sides for long lasting back support.
Materials used: 100% Natural Latex, Coconut Fibre, Cotton and Wool with a 100% Natural Egyptian Cotton cover.