At Natural Bed Company, we're proud to say that we work with a range of solid, sustainably sourced timbers. One of our most popular options being Walnut.
It's not hard to see why Walnut is a customer favourite – a solid hardwood, with a luxurious chocolate colour and swirly grain pattern. In this blog, I'll take you through the typical walnut look, various bedroom styles you can achieve with this timber, along with other items to compliment the Walnut furniture.
Walnut Timber – An in depth look
Of course, as a natural material, we cannot 100% guarantee the exact look of any timber as this will vary slightly from tree to tree and section to section!
Walnut is a beautiful chocolate brown colour – a cooler brown when new, which slightly warms and lightens over time. It features a lovely fine grain pattern, with some linear and swirly sections contrasting against each other. Some small knots may be present occasionally, an example of how the natural material has grown!
Pieces of walnut seen in isolation have a fairly consistent colour, but several pieces together may highlight some variations in colour and tone. There may also be some paler sapwood. The variations in the timber gives the wood it's 'life' and ensures that every bed we make is unique. As opposed to the uniform, flatter colour of veneered furniture.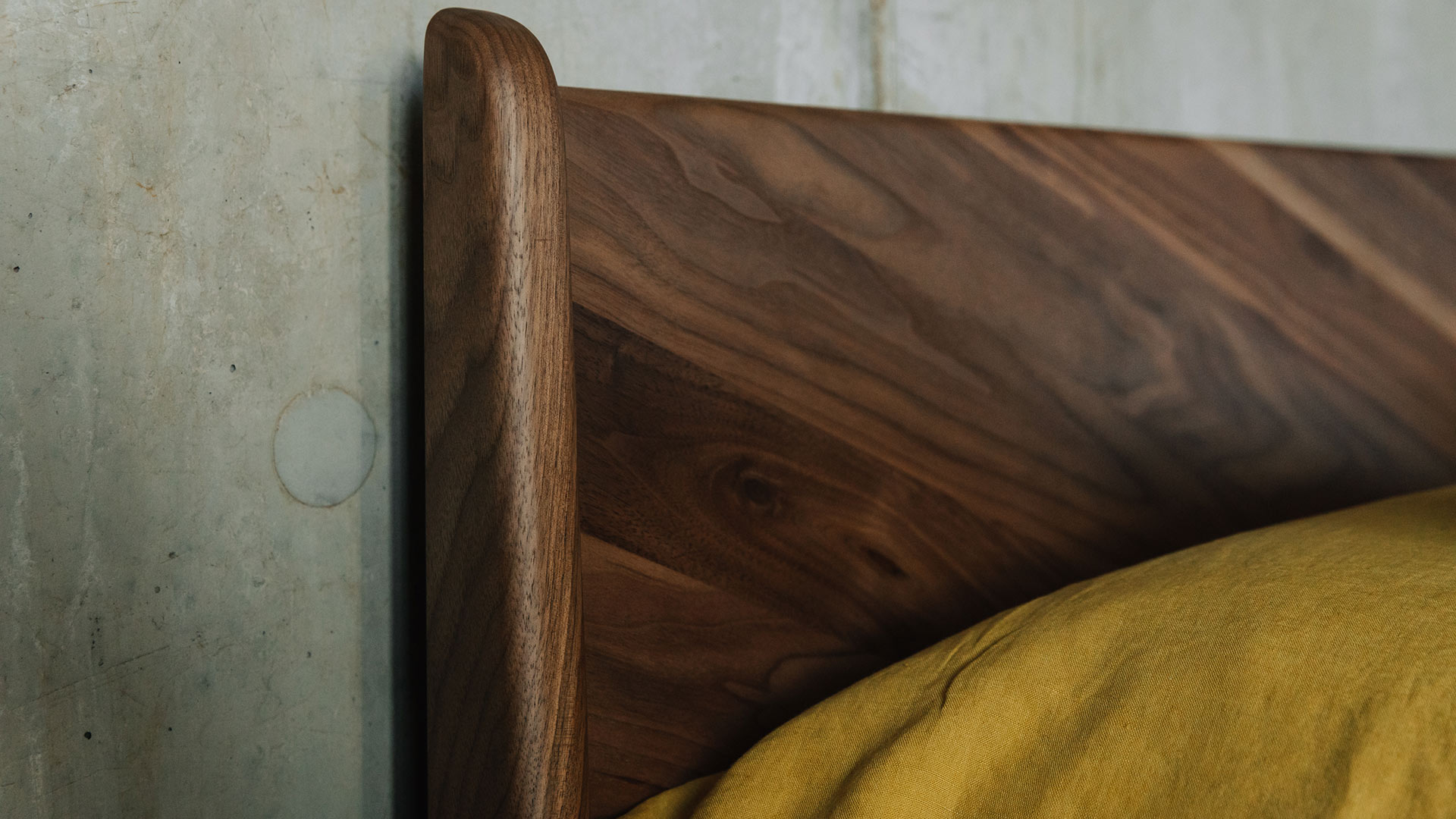 Our solid American black walnut comes from the eastern coastal forests of the USA and Canada.
Buying timber from well managed forests has always been very important to us. It ensures that new trees are planted in place of those felled and the cycle of planting, growth and harvest can continue. We love using the amazing natural resource of timber to make furniture that will last.
Walnut Bedroom looks
This timber pairs well with…
A deep, rich timber like walnut can be paired with a variety of complimentary or contrasting colours. We personally love to see the Walnut with warm neutrals such as the Linen Bedding in Ecru or the Organic Linen in Charcoal. It also works beautifully with retro tones such as mustard, tan and olive green tones like the Green Faux Sheepskin Throw.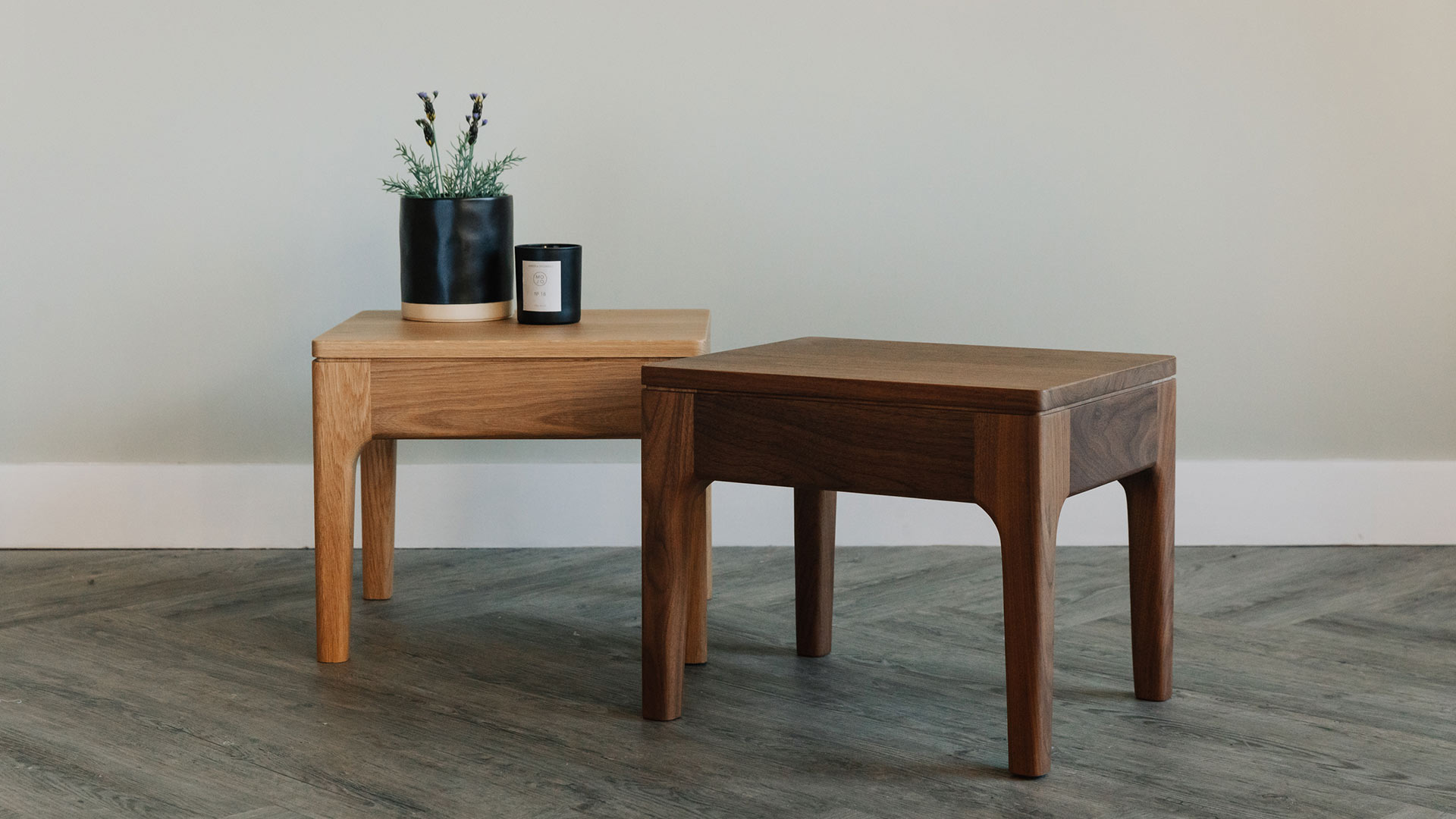 There is also a range of furniture to paid with any of our Walnut bed bases. The most popular of which is the bedside tables that we make in house from matching timber, see our full range here. We also have a few options from various suppliers which compliment the Walnut timber beautifully. See the Pi Side Table or Roller Storage Table for a deeper, more mature look in a contemporary style. The new Two Tone range also has a dark stain to the tops, which paired with the right bed design, can highlight how deep and rich the Walnut is.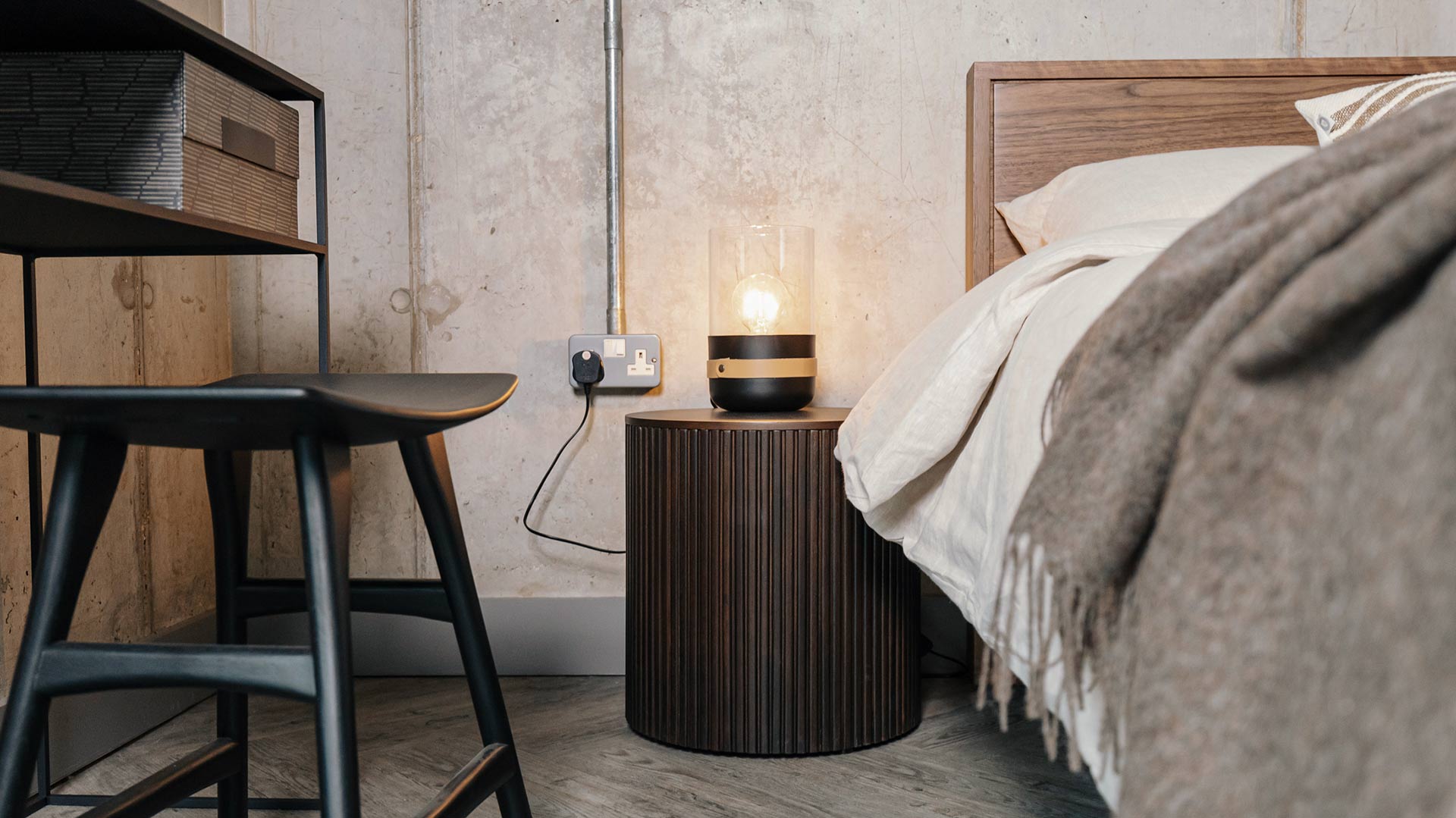 I hope this blog post has helped show you what a wonderful timber Walnut is and how easy it is to style in your home! Of course, more information can be found on the Our Timbers page (you can also request free timber samples here).
See our Inspiration page for more interior styling ideas or visit our Sheffield showroom to see the full timber range in person, alongside furniture, bedding and luxury homewares!
Please do not hesitate to get in touch with our lovely sales team if you have any further questions.