At Natural Bed Company, we like to play around with our designs to create new and exciting bed bases! Our latest adaption is the new Bloomsbury with Faux Leather headboard. A modern and stylish bed base featuring a contemporary upholstered headboard in a faux leather fabric. Read on to see more about this look!
The Bed Frame
Based on the original Bloomsbury bed base, this new version has the same classic mid-century frame and curved legs as seen on the whole Camden collection. A classic, mid-century looking bed with a tall headboard panel and mid-height legs. The gently tapering legs attach to the front and side rails with a soft curve. The headboard panel sits within tapering, softly curved posts.
Like these designs, the Bloomsbury pairs perfectly with the Camden Table. (Other members of this family include the Camden, Hoxton, Carnaby and Pimlico)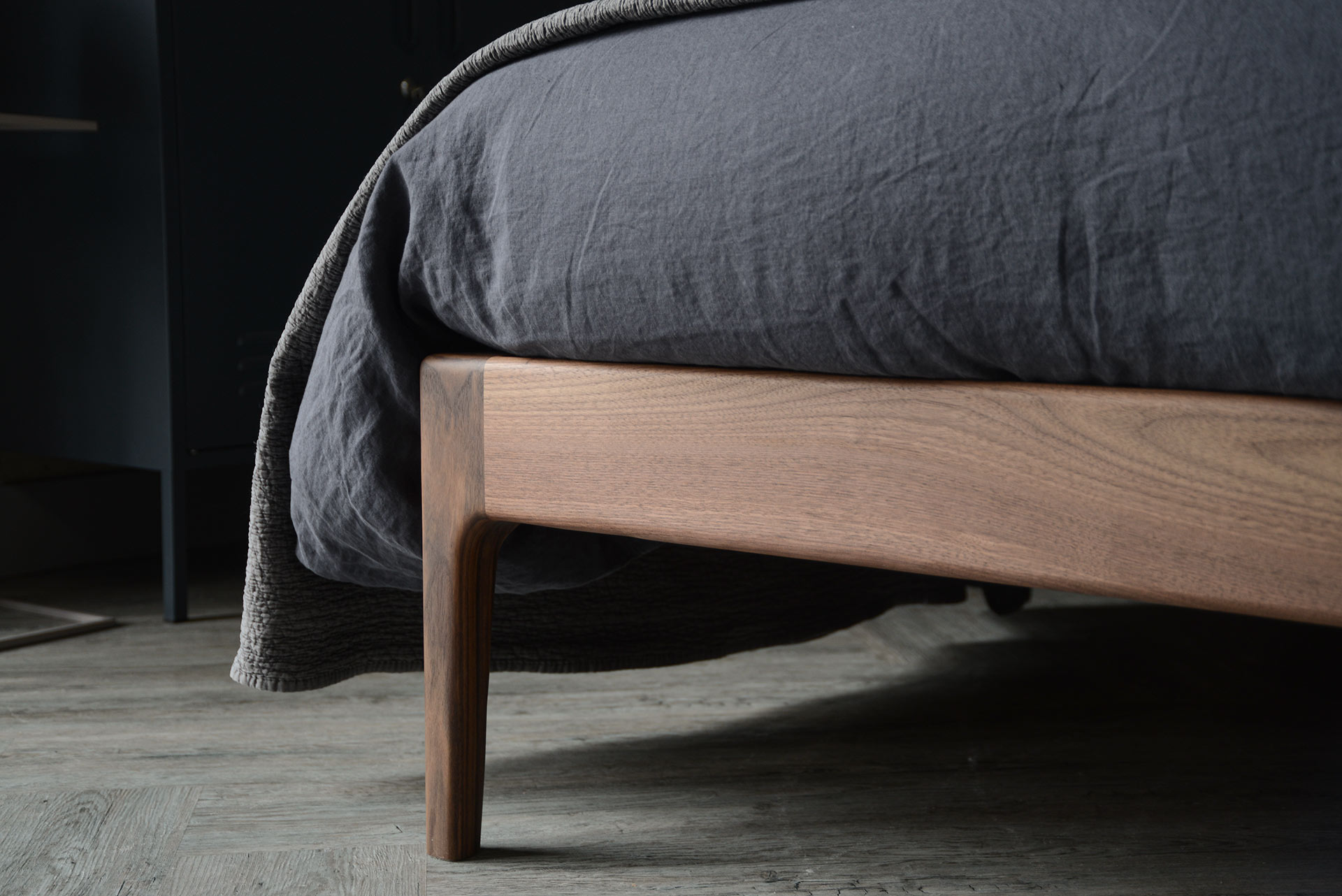 Available in our full range of sustainable hardwood timbers. This solid wood bed frame offers our usual sturdy base with a slightly more delicate look.
Faux Leather Headboard
The new upholstered headboard design is what sets this design apart – with the use of a stylish and luxurious faux leather fabric. A soft material that is water resistant, making it great for day to day use whilst also retaining a soft, almost suede like feel.
Working with a local expert upholsterer, we decided to use a classic, double top stitched central seam in a complementary thread (just ask us if you would prefer a contrast thread). A contemporary, clean look that draws attention to the texture of the fabric, rather than the traditional buttoned design (as seen on the Arran, Iona or Skye beds) which gives a more classic look. However, if you would prefer buttons with this fabric, this can be done – please get in touch for a custom quote!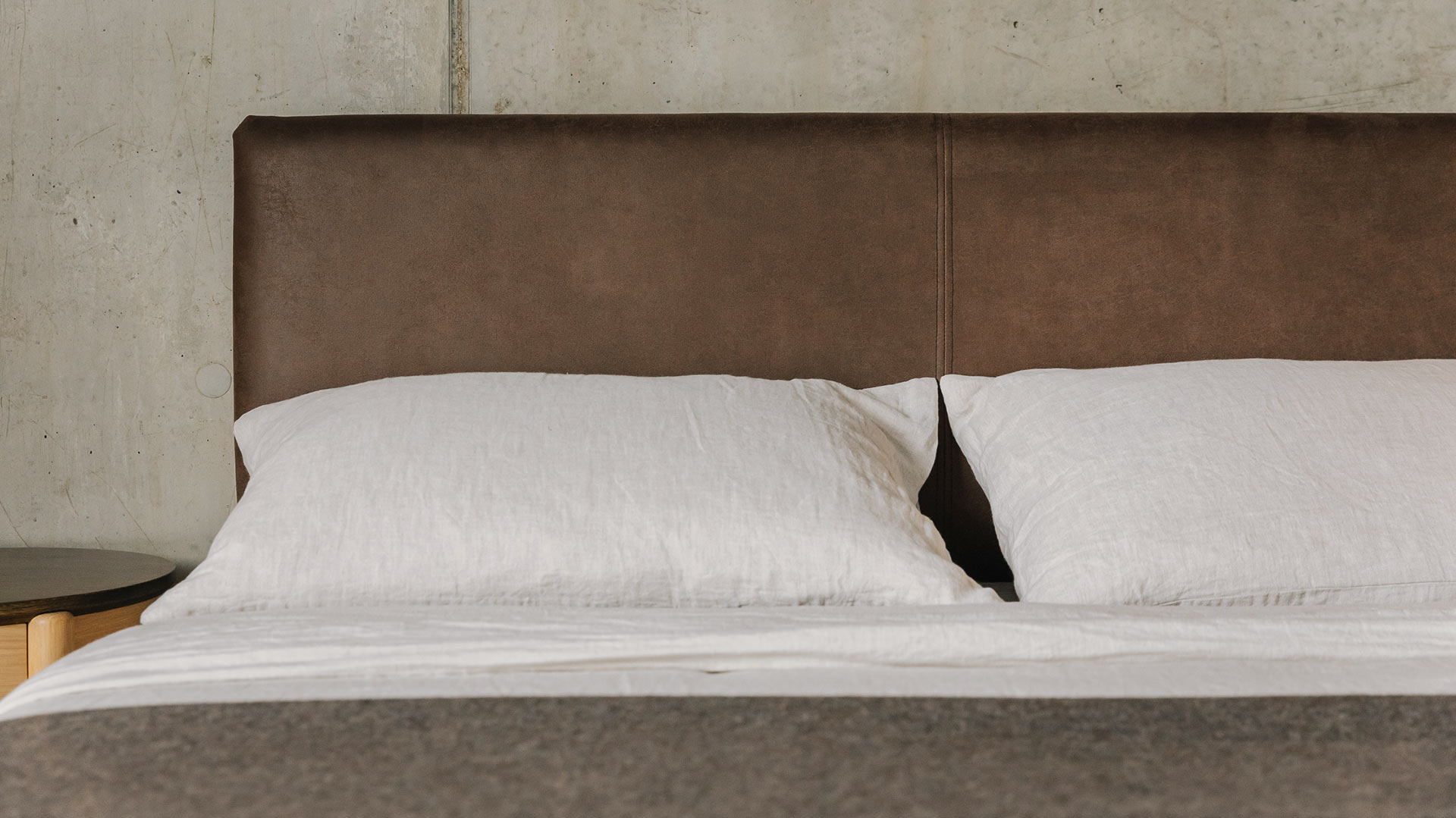 Pictured in the shade "Saddle". The Vaquero fabric is available in a range of neutral, earthy shades – see a selection below.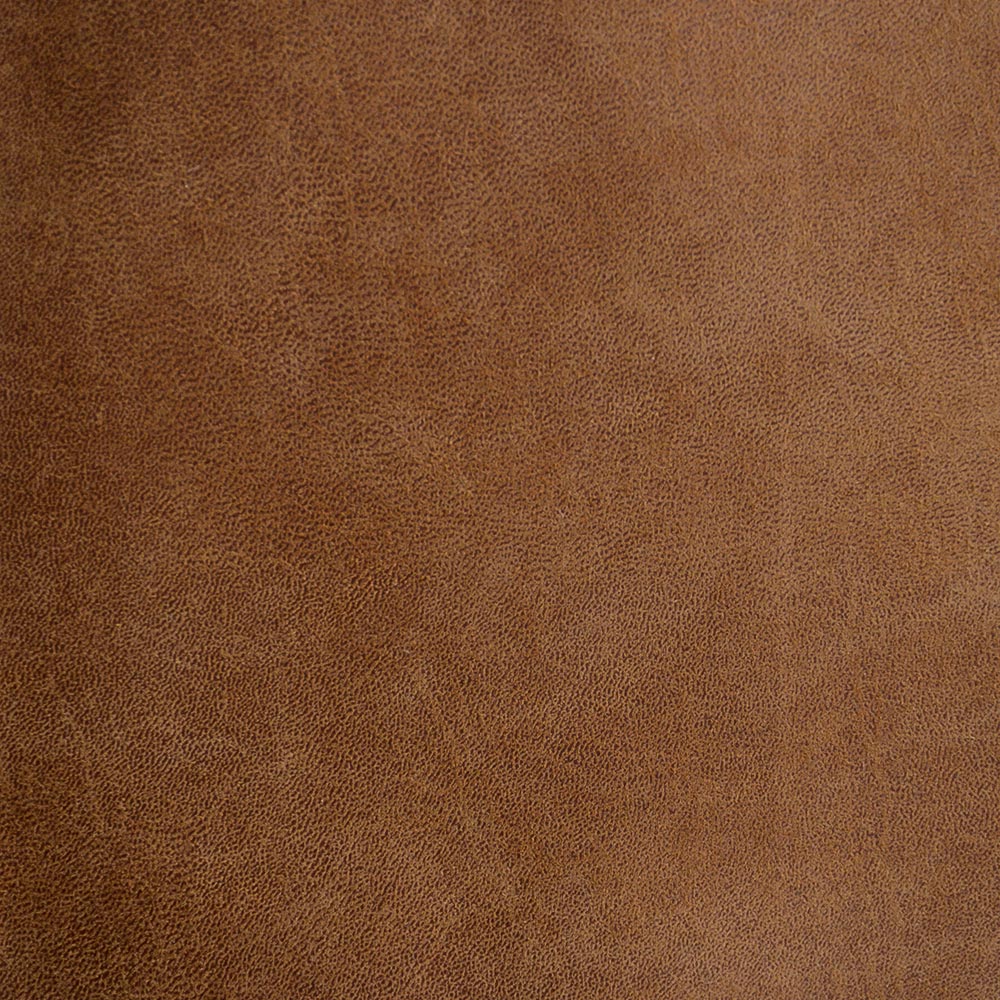 We hope you love the new addition to our upholstered bed family! If you're looking for some style inspiration for your bedroom, why not check out our Pinterest boards to see how we'd bring them to life.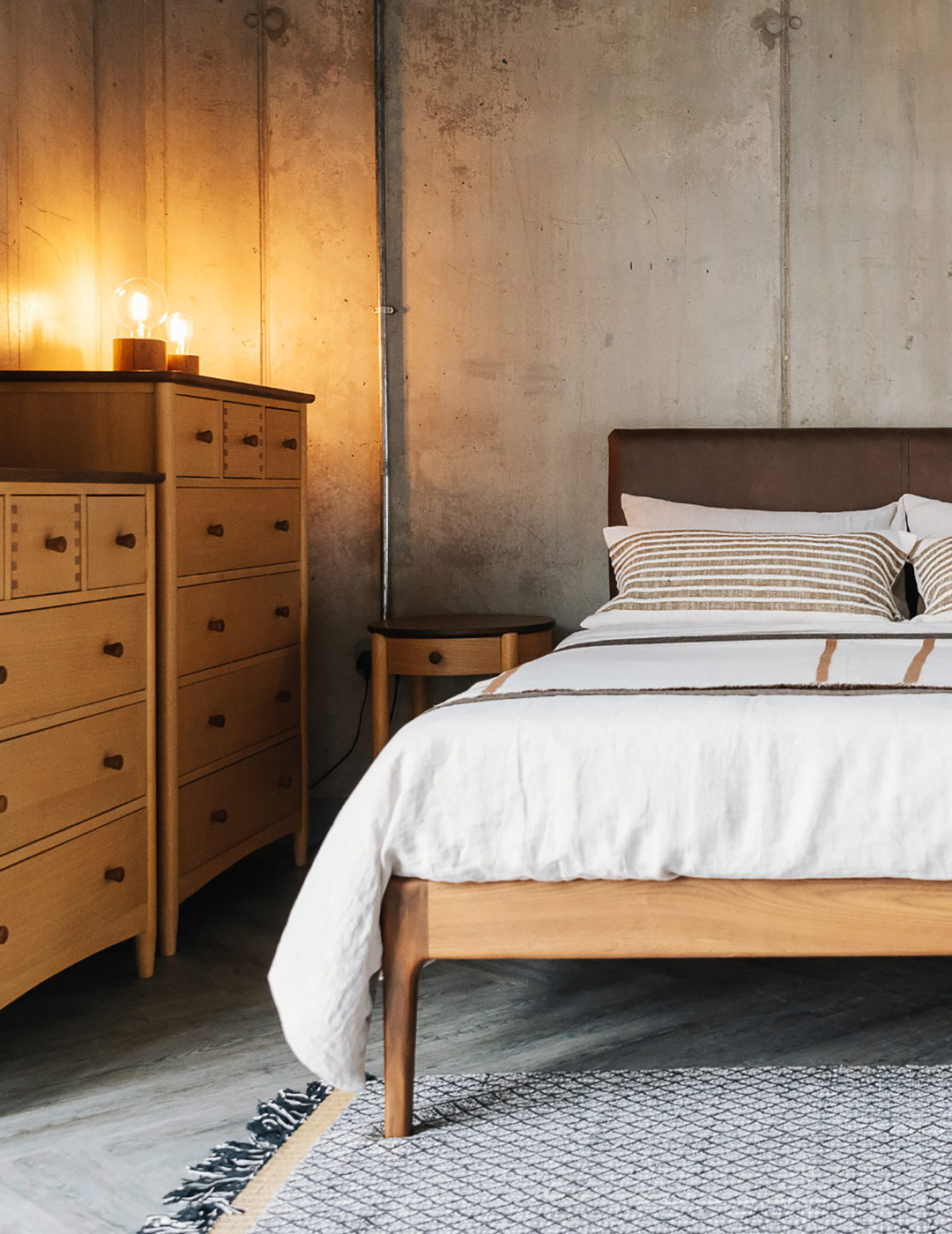 As always, all of our bed bases are handmade to order in our Sheffield workshop. You can see a range of beds on display in our Sheffield showroom – our small sales team is ready to help with any of your questions! We can also send out free samples of the timbers and fabrics if you would like to see any in your space.