Low beds are a bit of a hidden trend. It seems they're a little shy of the limelight, but feature in countless Pinterest-able photos of luxurious lofts nonetheless. They're a great staple of relaxation; their low profile offering the perfect place to lounge. We've been making low beds for several years, and we take a look at some of their main features in this article, to help you find your perfect low bed.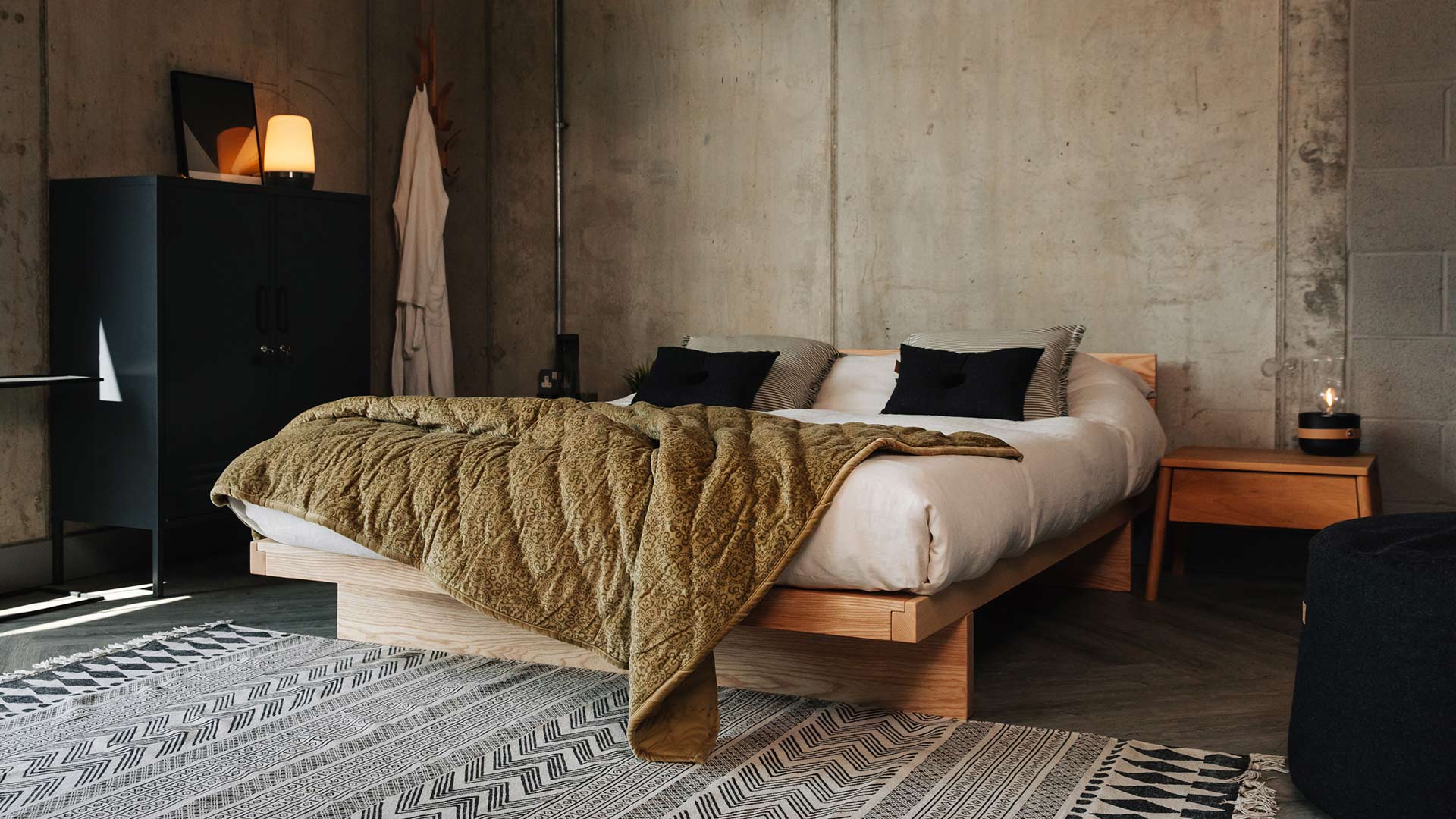 Japanese Aesthetic
Japanese-style beds encapsulate the low bed aesthetic. Our range of Japanese low beds are designed to look as if they're floating above the ground. Our Kumo bed base is even named after the Japanese word for cloud. This focus on floating and weightlessness serves to bring a feeling of unwinding. Feel all that tension float away!
All our Japanese low beds can be found here on our website. Almost all of them are available with or without a headboard, and can be made in our full range of timbers. If you're going for a traditional look, why not opt for Cherry, Walnut or Wenge Pine for that dark-wood look. These beds look their best paired with a slim mattress.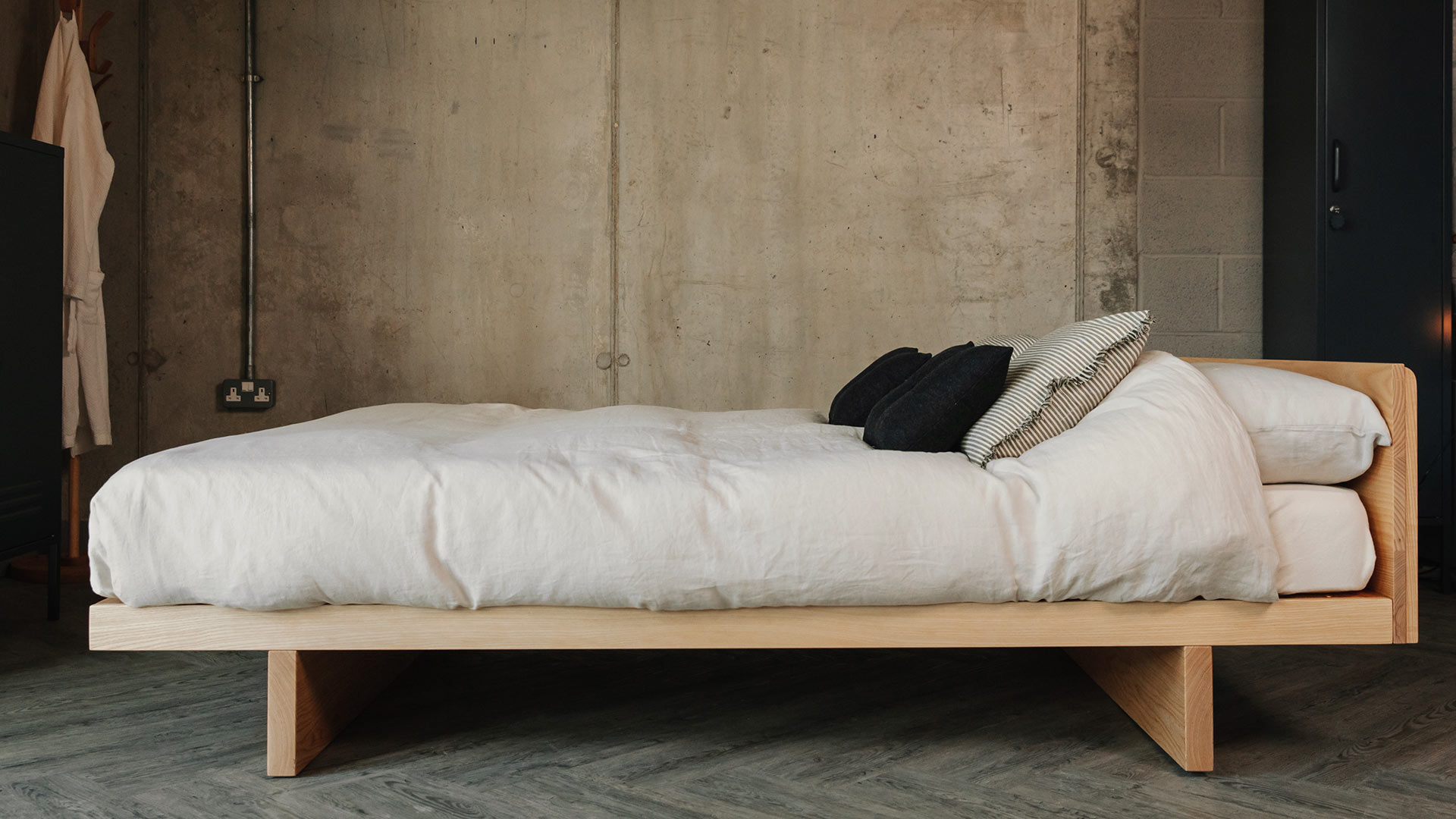 This range not only offers a beautiful aesthetic, but also a range of designs to suit all spaces. If you're looking for something with a compact footprint, the Kyoto or Kumo beds are great options. Furthermore, you can get them without a headboard for maximum minimalism. Alternatively, the Ki or Kulu bed bases take up more space, and offer a more luxurious look. The Ki and Kulu demand more space, but also have additional features such as platforms and built-in bedside shelves.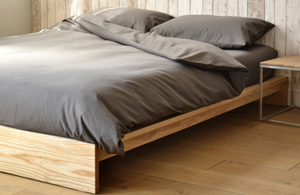 If you really have the space, our Oregon bed base is the largest Japanese style bed. Complete with an all-round platform and slanting headboard. The perfect low bed for Sunday morning lie-ins.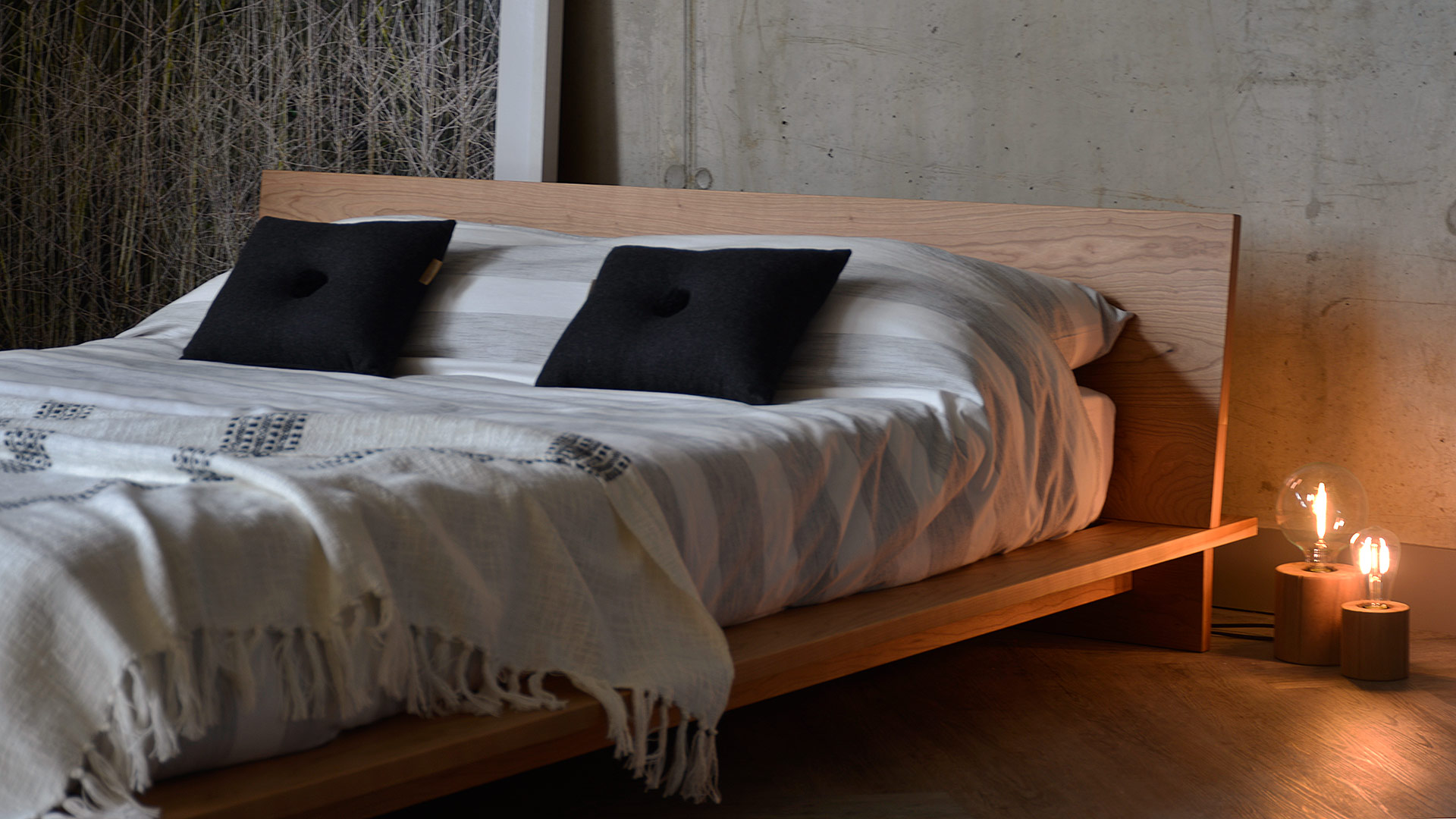 Slimlines
Something the Japanese beds do wonderfully is create a sense of space. Much of this comes down to their slim sections of timber. Similarly, our Pimlico and Carnaby low beds also offer a delicate, slimline profile. Characterised by soft, rounded edges and solid panel headboards, these are amongst our most popular low beds.
Both beds have the same height to the top of the bed slats, being 24cm. The difference is in the headboard heights. The Pimlico is the lowest of the two, coming up to 74.5cm to the top of the headboard legs. The Pimlico has a smaller, more modest headboard and suits a slimmer mattress. In contrast, the Carnaby is 88cm tall to the top of the headboard posts. Therefore, the Carnaby boasts a taller headboard and can handle a slightly deeper mattress.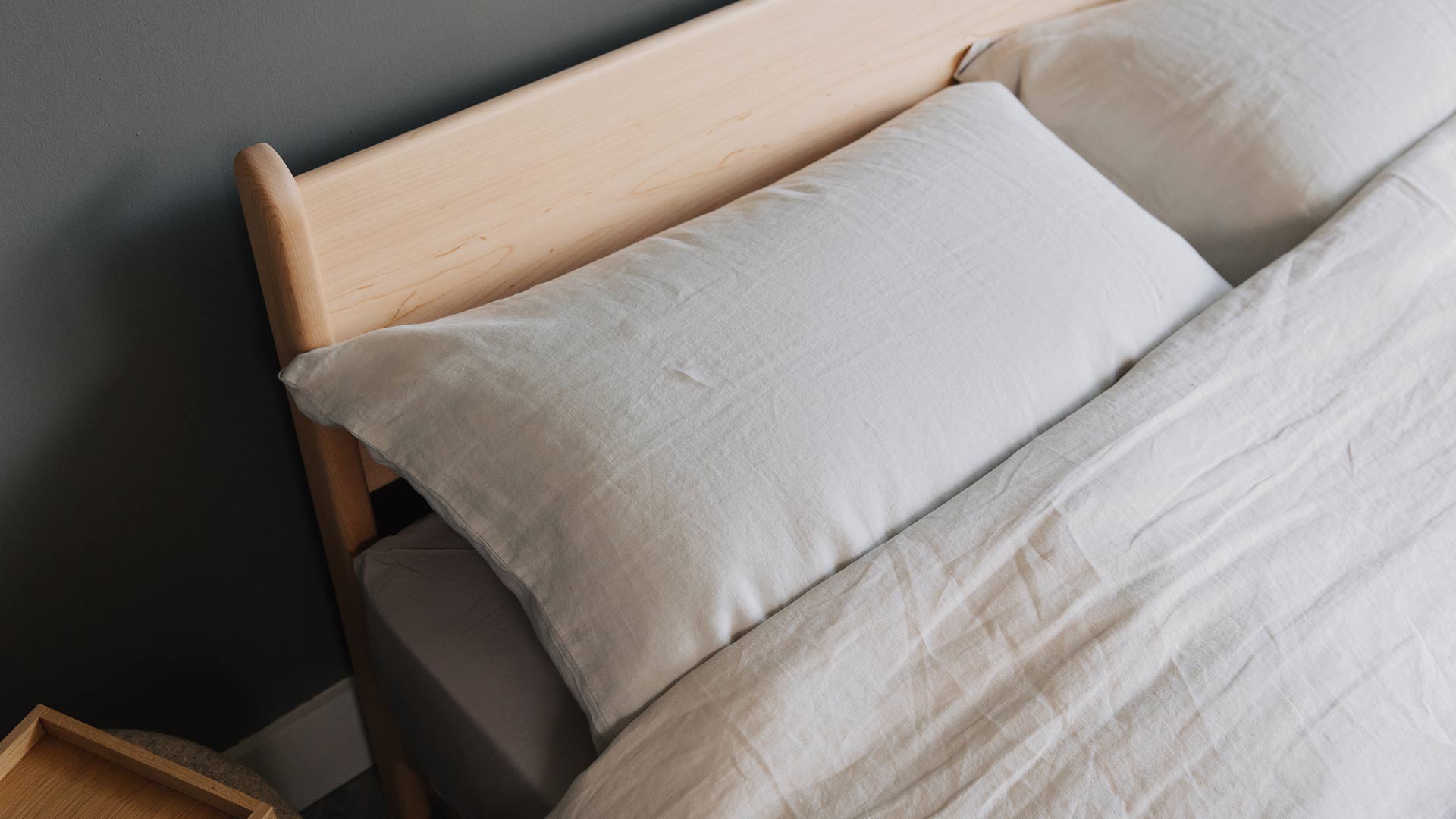 Chunky Low Beds
Chunky beds are perfect if you have a small space, but want a big, luxurious bed. Most of our chunky low beds are designed to match the footprint of your mattress. Therefore, they can suit even the smallest spaces. Also, similar to the Pimlico and Carnaby above, they come in a range of headboard heights.
The Sonora and Nevada are both the same height to the top of the bed slats. Both come up to 17cm, but with differing headboard heights. The Nevada has a short headboard, coming up to only 55cm. This makes for a perfect height if you have a low ceilings or a loft room. The Sonora comes up a little taller, to an overall height of 75cm.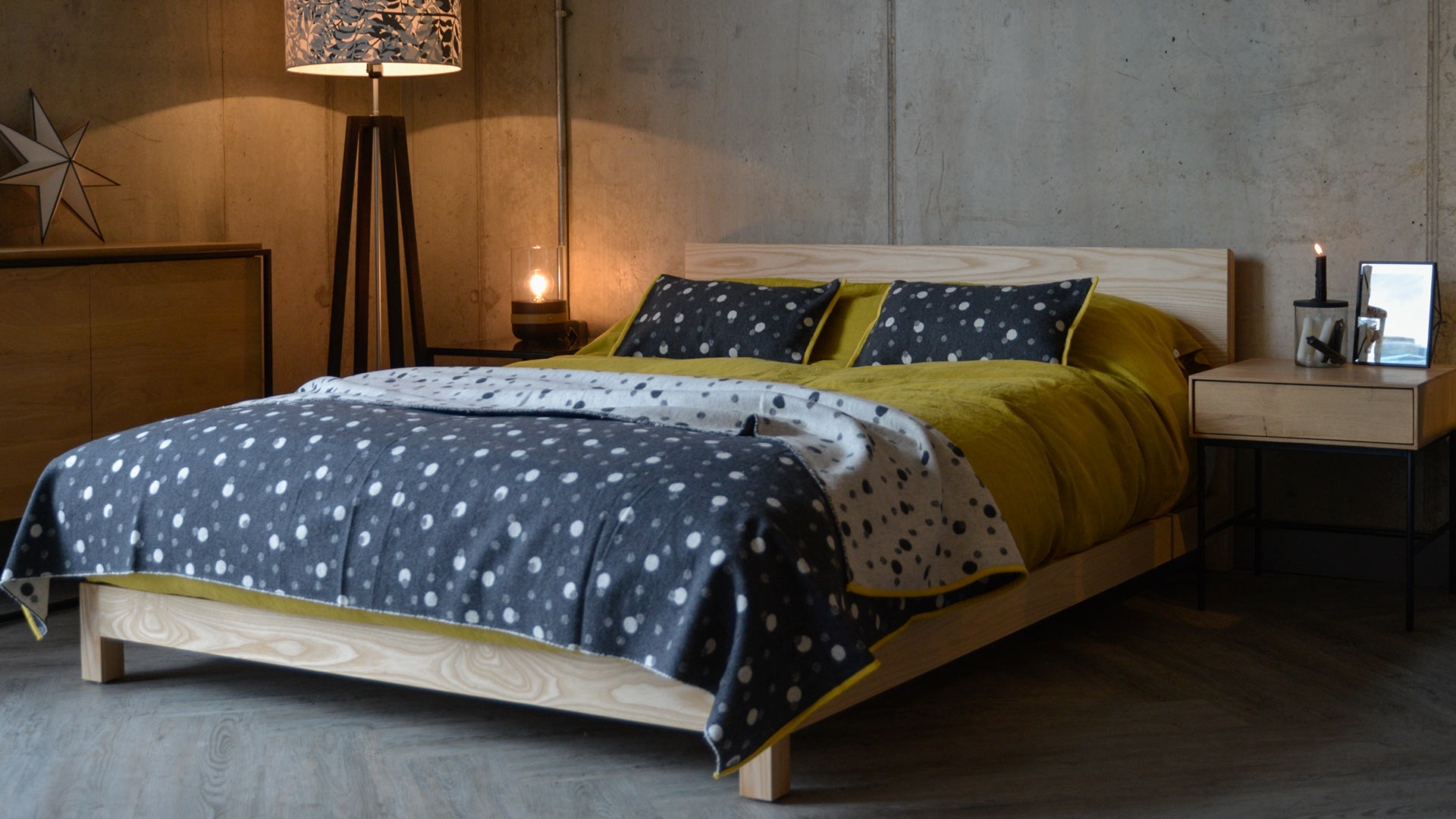 If you prefer an upholstered headboard, we also have the Iona low bed. This bed comes up 18.5cm to the top of the bed slats, with an overall height of 79cm. The Iona looks great in all our hardwood timbers, and you can choose your favourite colour to upholster the headboard. As with all our upholstered beds, we offer premium and standard upholstery options. Our premium option comes in the form of Moon's 100% wool Parquet range. As standard, we can also use any colour from Warwick's Poole or Amatheon ranges.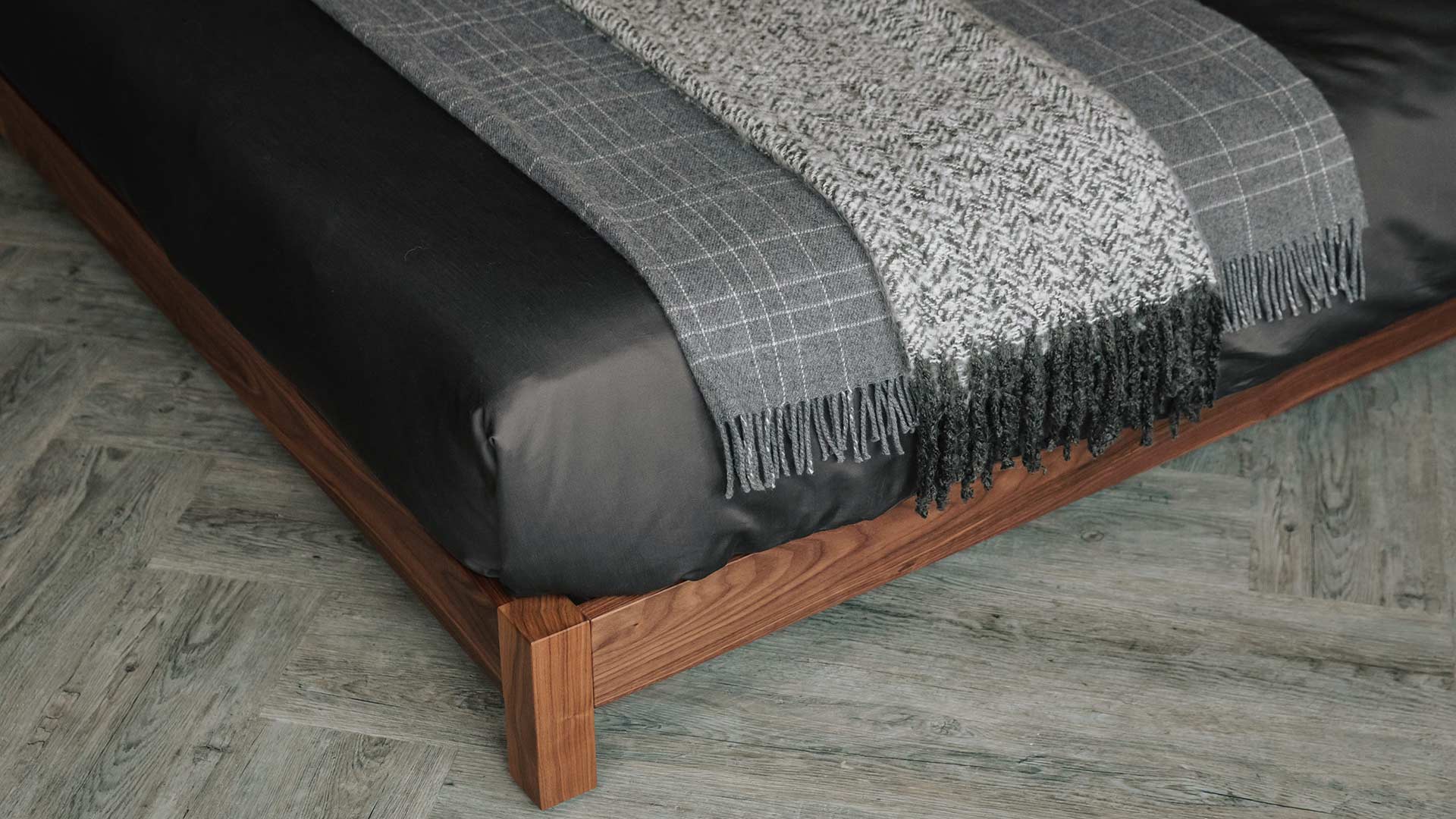 The Leith
A brand new, honourable mention in this low bed article! The Leith is our latest low bed. This new model creates gorgeous, geometric lines thanks to it's longline feet and box-frame headboard panel. A perfectly modern design available in all our hardwood timbers. You can read more in-depth about this new design in our recent blog post.