At the Natural Bed Company we love the pared-down simplicity of Japanese inspired interior design. After all what could be better to aid a relaxing, restful night than a calm, zen environment?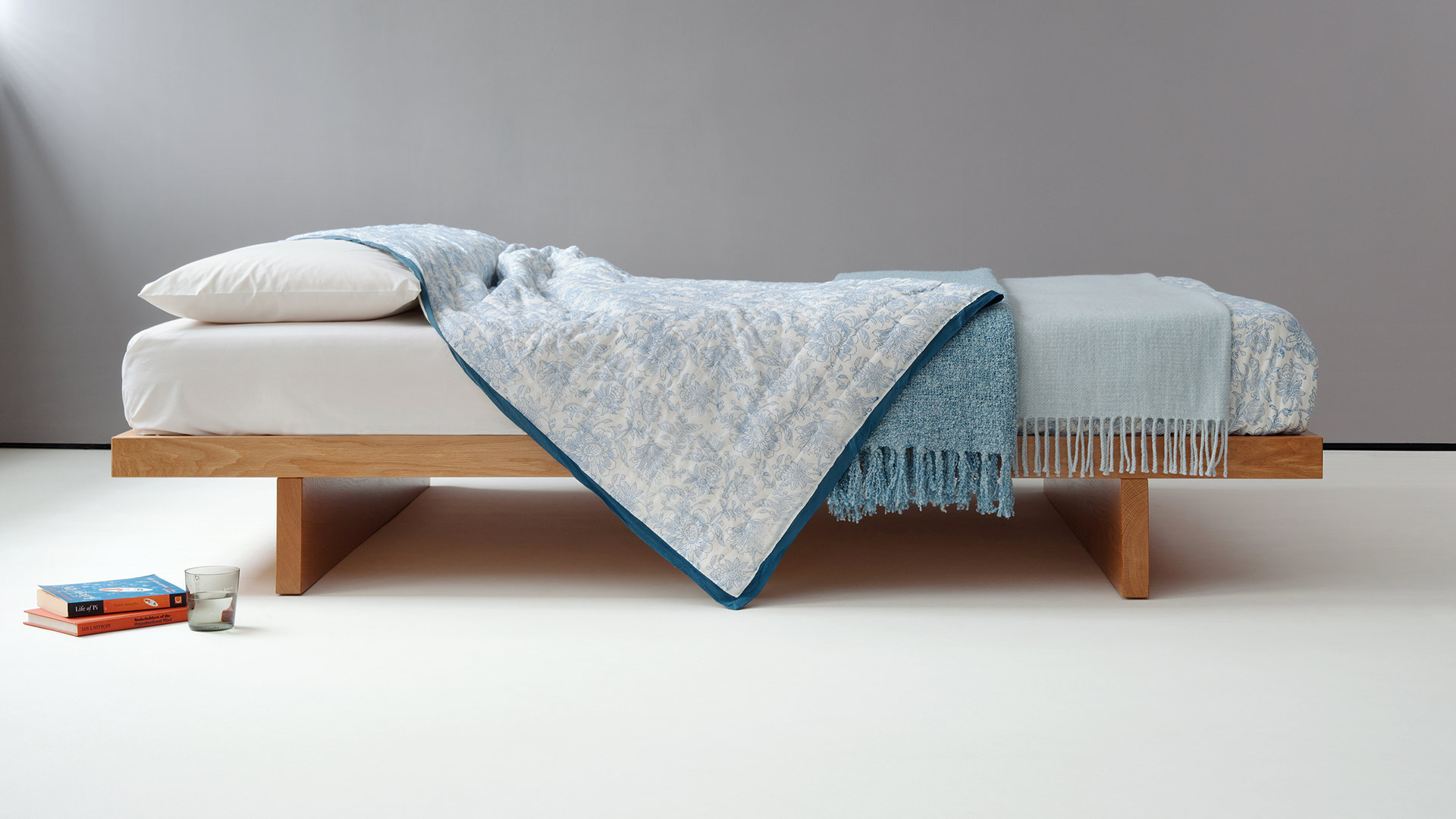 Japanese Beds – Our love of the Japanese, harmonious, minimalist style has inspired our Kyoto, Kumo and Kobe bed collection. Japanese style bedrooms generally incorporate a very low bed in a simple platform design, often without a headboard. The Kyoto bed is a solid wood low platform bed available with or without a headboard.
The legs are set back which gives the impression from the front that it floats above the ground. You only need add some simple bedding and low storage units for an oriental look. The Kumo bed and the ultra low Kobe are lower versions of the original Kyoto bed, the elegant simplicity of these beds works beautifully with this style.
The Oregon, Nevada and Kulu low beds also look great dressed to suit this style. The Oregon low platform bed shown in solid maple with matching bedside tables achieves a more dramatic oriental look. The bold black bedding and emphasis on symmetry create a graphic, Japanese style. Add some Tatami mats and Japanese style screens (Shoji screens are the traditional rice paper screens that can be used to separate areas of a room) to complete the look.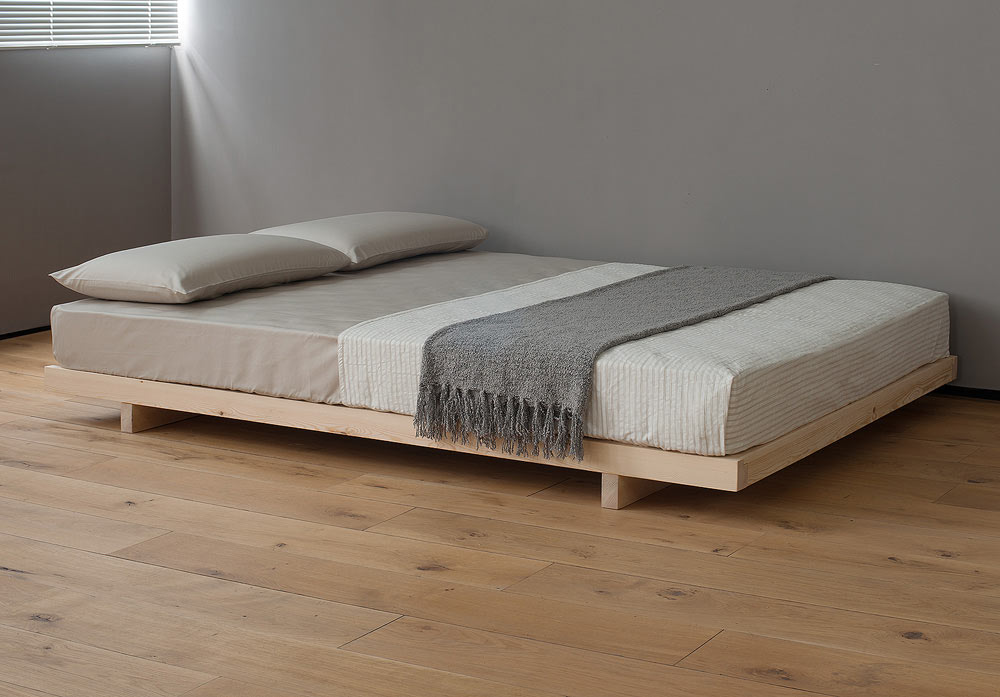 Japanese Styling – If you are really bold, you could paint the wall behind the bed in black or deep red, and add some simple white paper lampshades to contrast with the backdrop. You may wish to add a simple calico futon mattress to add authenticity and complete the look.
The colour palette associated with this look is either very natural and neutral, or dramatic with splashes of black or crimson. Both these looks are starkly simple, neutrals are calm and maximise the sense of restfulness, bold shades have a graphic strength.
Remember minimalist is the key. Choose a few simple designs, keep clutter to a minimum and keep your bedding simple in both style and range of colours. If you would like to see some images of great Japanese style rooms – please take a look at our pinterest board.
Get The Look