Are you looking for a custom bed base? As all of our bed bases are handmade to order in our small Sheffield workshop, we can often make bespoke alternations to our designs to fit your needs!
Below you will find information on some of our most commonly requested customisations…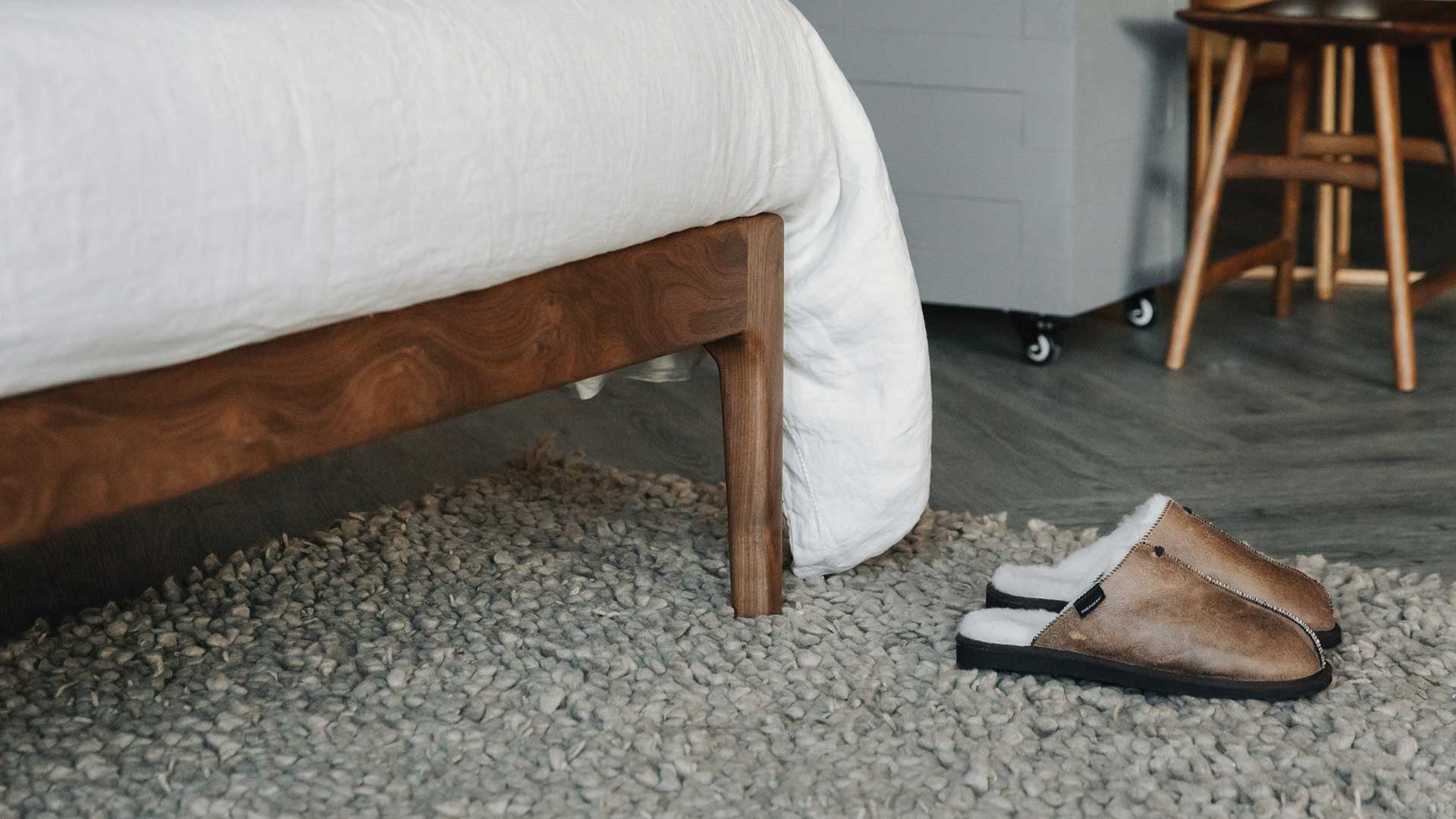 "Can you make new custom bed base designs by request?"
Although we can often make some customisations to our own beds, we cannot make completely new design from scratch. We also cannot copy other manufacturers designs. Each bed base we make must go through planning and trials before being made available on our website. Due to this, and our current lead time, making completely bespoke bed bases is not something that we are currently able to offer.
We will always endeavour to help with customisations wherever possible. In most cases, with some minor tweaking, one of our designs could be exactly what you're looking for.
"Can I use my own fabric on your upholstered beds?"
Most of the time, yes! We carry a range of fabrics for our upholstered bed bases, but if you would prefer to use your own choice from another supplier, that is an option.
We would require a sample to pass onto our upholsterer to check that it would be compatible. The fabric would also need to pass UK fire regulations (either by FR treatment or naturally) for domestic use.
There is often a small price deduction for this. Unless a wool inter-liner is required (in order to pass fire regulations), in which case the price would be similar to our range of pure wool upholstered bed bases!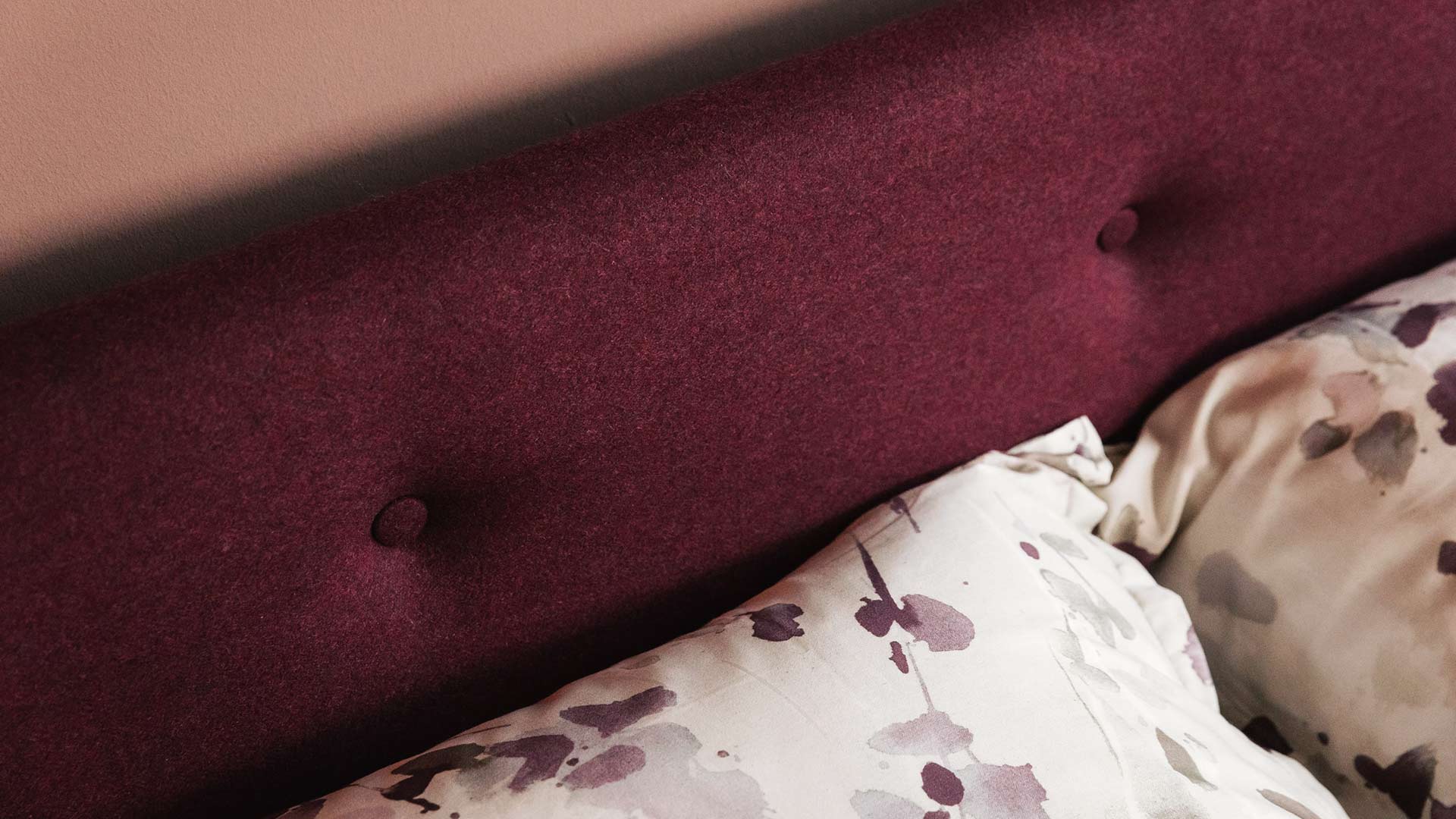 "Can you add a footboard to the bed?"
The addition of a footboard can be done with some of our bed bases, such as the Malabar, Zanskar, Tibet, and Cochin. The thick sections of timber allows us to add a footboard to these designs. However, this is not the case for all of our beds. The Camden Collection (inclusive of the Hoxton, Pimlico, Carnaby and Bloomsbury), due to its curved design, is unable to include the addition of a footboard.
When requesting a footboard for your bed base, we will always ask for the depth (in centimetres) of your mattress. Generally, we would recommend that the footboard comes to just a few centimetres above your mattress. This is so that it is still visible after your bedding has been put on. However, we can raise or lower the height according to your own preferences!
The cost of adding a footboard is usually around an additional 15% depending on the bed design. This increase will generally cover footboards up to 30cm in height (added to the top of the original foot-rail). If a deeper footboard is required, please get in touch for a quote.
You can see examples of a footboard on our Zanskar and Tibet product pages.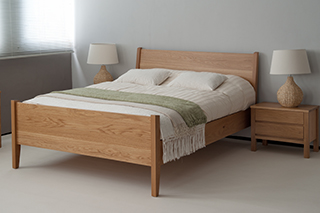 "Can you increase the height of the headboard?"
When extending the headboard on a bed base, this can be done in one of two ways; adding timber to the headboard panel, or by extending the headboard legs, in turn raising the headboard panel. Depending on your needs, one or both of these options may be suitable for your bed base.
We can alter many of our beds to have a larger headboard panel, such as the Tibet, Sonora, Java and Malabar – just to name a few! The largest panel size we are able to offer can be seen on the Bamford and Hathersage. The cost of adding timber to the headboard varies from bed to bed. Please get in touch if you would like to receive a quote for this customisation.
For some of our bed bases, it is not always possible to add timber to the headboard panel or raise the headboard legs. This is the case for the Camden, Hoxton and Carnaby.
While we can extend most of our beds' headboard panels, designs such as the the Kyoto, Kumo and Kobe can have only an additional 5cm added to the panel. Any more than this would put too much pressure on the joints where the panel attaches to the base.
We often raise the headboard legs to increase our standard mattress gap (made to accommodate 20cm deep mattresses). This is commonly requested for beds that will be used with deeper mattresses in order to stop the panel being covered. The cost for this customisation will depend on how much extra timber is required, the minimum charge being £40.00 for up to 5cm.
If you have a mattress that is deeper than this, please get in touch with us for a custom bed base quote.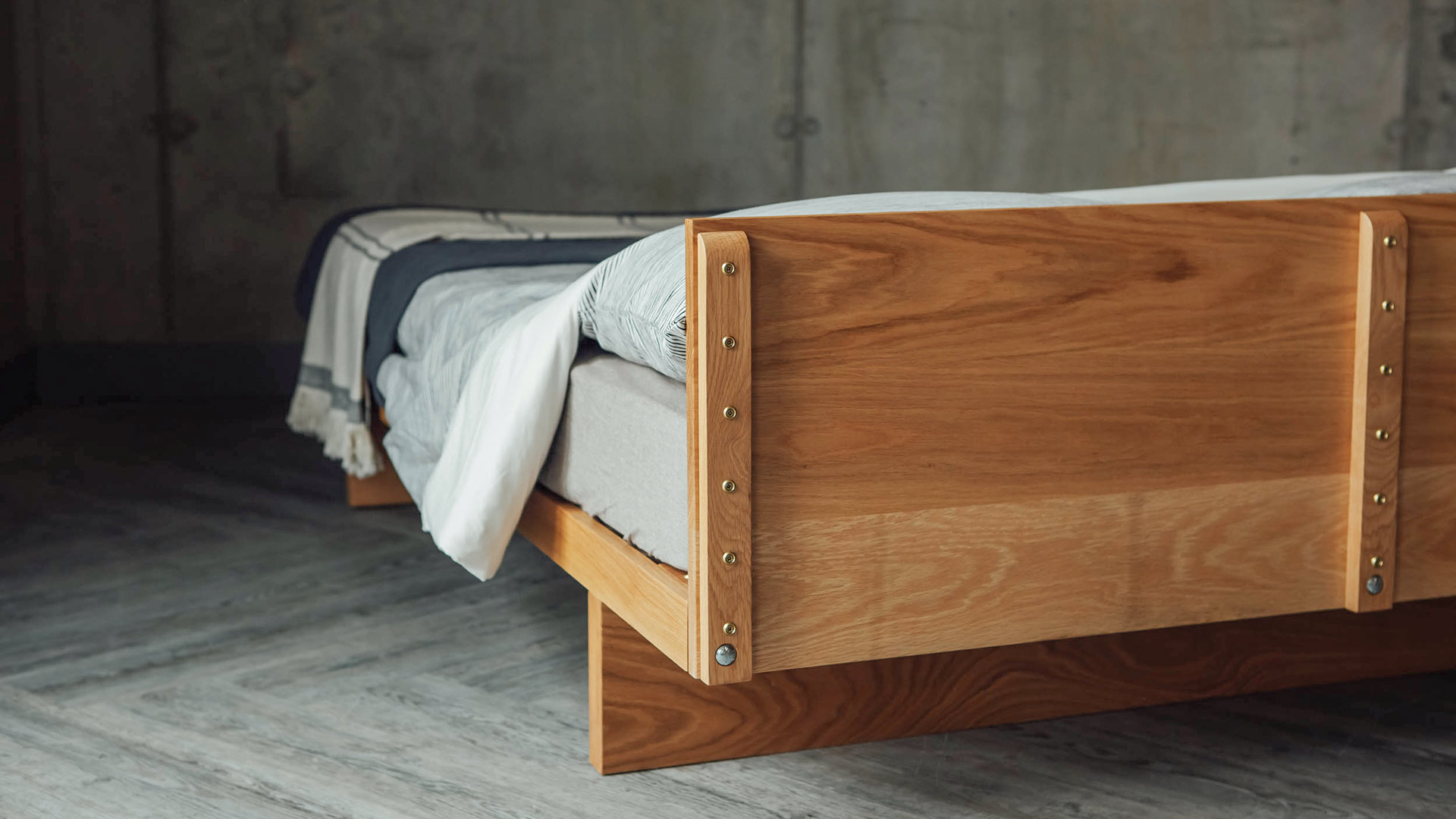 "Can you make the bed higher or lower?"
In short, yes! If you have found a bed base that you like, but would like to adjust the overall height, this is often something that we can help with. However, there are limitations and exceptions with regards to some of our designs…
We can extend the legs on many of our designs (please get in touch for a custom quote).
However, this is not possible with beds such as the Oregon, Kyoto, Kulu or Ki. These are all a part of our range of low beds, each of which features long planks of timber spanning the width of the bed. These make up the legs, rather than the traditional four legs at each corner seen on many of our designs. These planks are the widest we can source, and these beds are the tallest they can be as standard. Due to structural reasons, we are unable to extend these sections beyond what is seen on the standard designs.
The Camden and Hoxton bed bases can be made lower (see the Pimlico and Carnaby). Unfortunately, they cannot be made any higher due to the delicate tapering and curvature of the legs.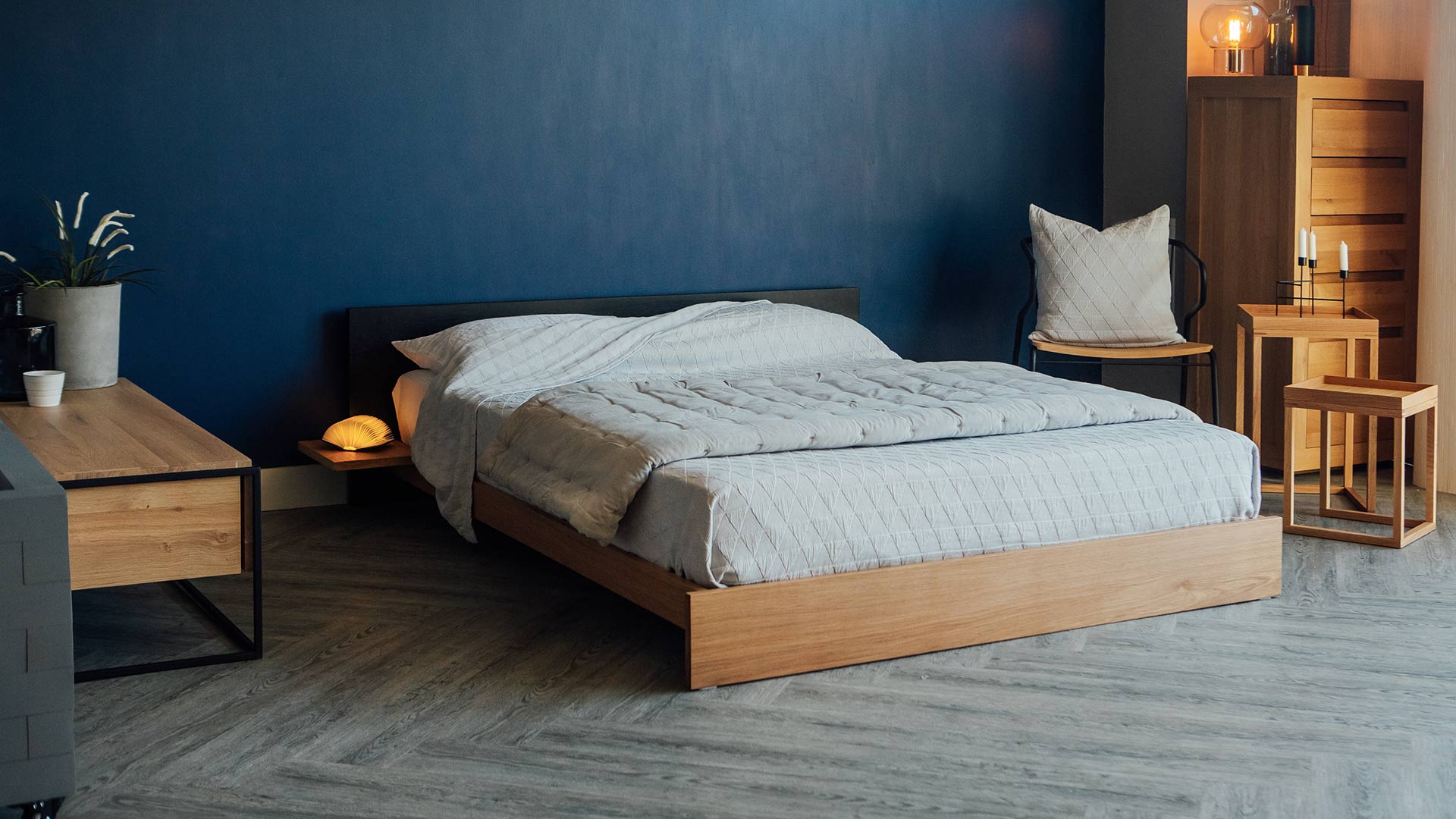 "Can you make the bed I'm interested in without a headboard?"
We can remove the headboard from any one of our bed bases. This is done by simply mirroring the foot-end of the design at both ends! Great for rooms with limited space or if you have your own headboard mounted to the wall.
However, when it comes to our platform beds, it may not be practical. For example, on the Oregon and Ocean there will be a gap between where the mattress sits on the frame and where the back platform of the bed base meets the wall. This gap will be approximately 15cm on the Oregon and 10cm on the Ocean.
Designs such as the Kyoto, Kumo and Kobe are all available as standard both with and without the headboard.
If you are interested in ordering one of our beds without a headboard, usually a deduction of around 15% from the price would be applied. Please get in touch for a custom quote.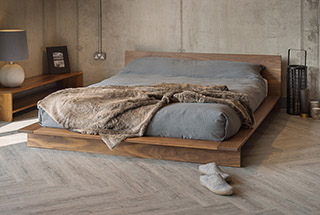 "Can you make custom bed base sizes?"
Yes! This is something we do quite frequently for international customers. Perfect for if you have a non-UK mattress or simply a tight space for the bed base. We even once made a custom 3 metre wide Kumo, so almost anything is possible here!
The only limitation would be the mattress you can source. We can source most of our foam mattresses in custom sizes, but this manufacturer also has a size limit.
Simply get in touch with your chosen design, timber and custom size and we can put a quote together for you.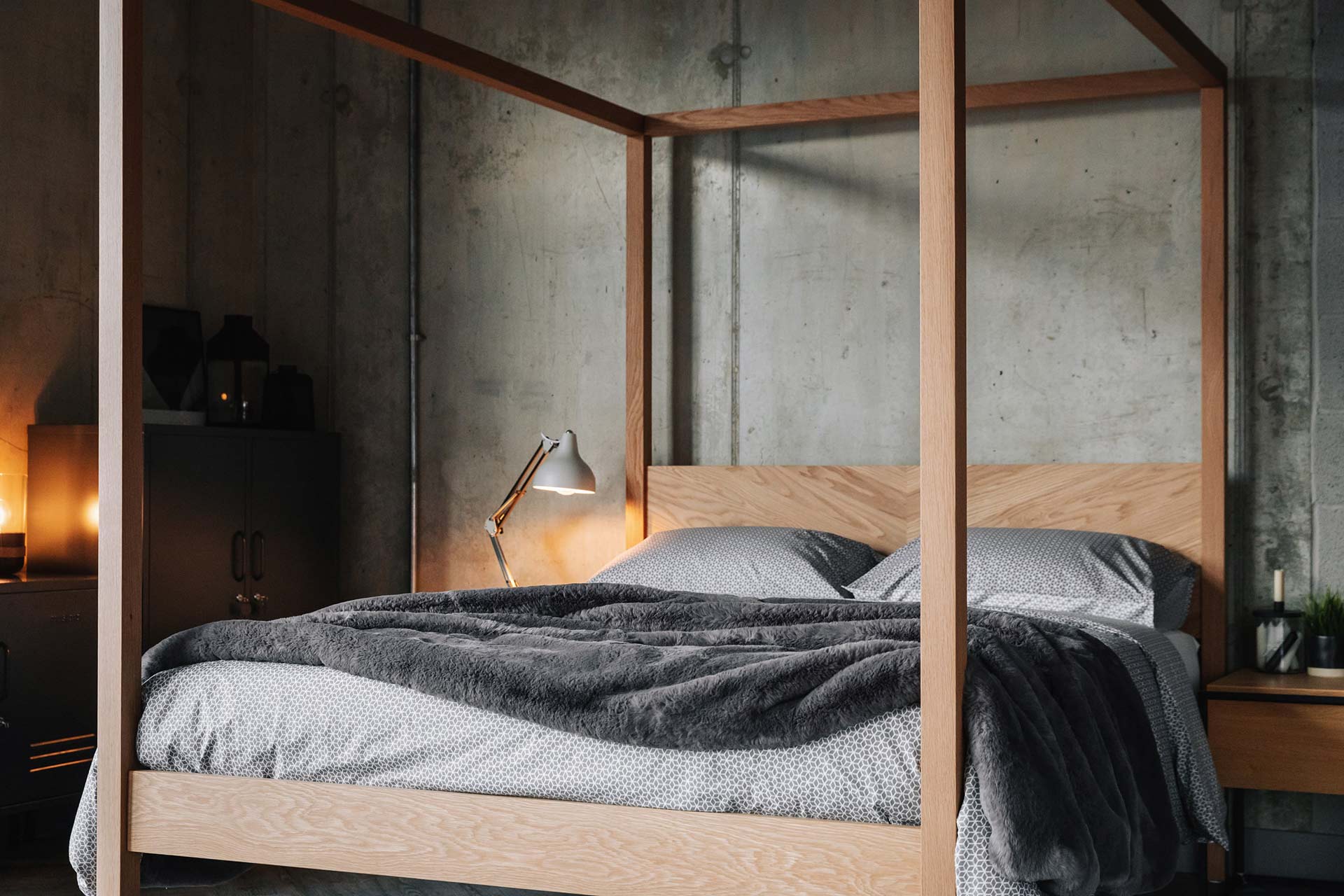 We hope this blog post has been helpful! We also have a FAQ's post for our standard bed bases that may also be of interest.
Of course, there are lots more possibilities than the few frequent requests shown here. If you have an idea for a custom bed base, please do get in touch. We'd love to work with you to create your perfect bed!